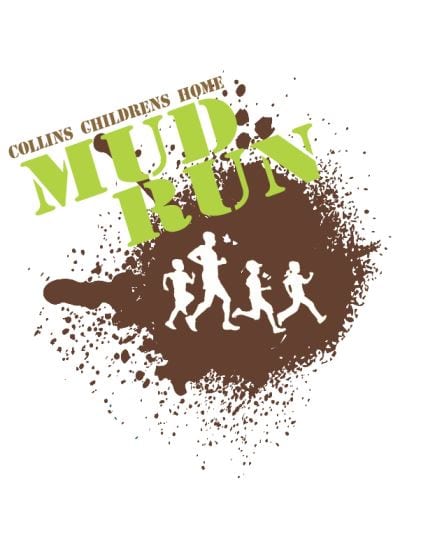 South Carolina Collins Home Mud Run 2014
Apr 26, 2014
Shaver Recreation Complex
698 N. Townville St., Seneca, SC, United States - View Map
Date:
Apr 26, 2014 + google calendar + ICAL export
Time:
This is a chip timed event. Team captain bib numbers will have a chip attached. Teams must finish the race with their assigned chip for the team to be counted in the official results. Every team must successfully navigate every obstacle with all team members. Only complete teams of 4 will be eligible for placing in the official results.
Venue:
Shaver Recreation Complex
698 N. Townville St.
Seneca, SC, United States -
View Map
Distance:
5k
Organizer:
Collins Home Mud Run
Please join us as we come together in "Mud Splatter For Kids That Matter"!
Collins Home hosts their 2nd Annual Mud Run Charity Event on Saturday, April 26, 2014, at the Shaver Rec Complex in Seneca, South Carolina. With more than 40 obstacles and 3.4 miles long, this race is muddy fun and quite a challenge!

Click "About" above to hide this text again

1 Past Events, 0 other upcoming races
Reviews:
Click here to read or add your own South Carolina Collins Home Mud Run 2014 reviews
Registration:
Visit Event Website
This event has passed, registration is closed.
Cost:
| | |
| --- | --- |
| Team Cost | Until |
| $120 | Registration Closes |
What You Get:
VIEW MORE DETAILS
Course Description:
Several obstacles will require some cooperation and teamwork to complete, so stick together. The course features obstacles to challenge and entertain everyone that participates in the event. Please note that you are participating in an event that has some potential hazards to your health. You signed up to have fun, so please remember that safety is our number one concern. Everyone should stay well within their personal limitations. Please be smart and safe out on course. Participants will be required to conduct themselves in a controlled and serious manner while navigating obstacles. Anyone deemed to be a danger to themselves or others through reckless behavior, will be removed from the obstacle and/or the course.
Aid Stations:
Several water stops and paramedics on site. Vendors will provide snacks on site.
Awards:
Awards ceremony immediately following race with official emcee and vendor presence.
Prizes:
Top 3 teams in each category receive awards.
Spectators:
The more the merrier! Promotions and giveaways all day long!
Parking:
Free
Post Party:
Food, vendors, and Emcee Brandon Kessler from WGOG and WSNW.
Other:
One of THE Upstate's most successful and fun mud runs!
Team:
Division 1 – "Ultimate Mudder" (Team of 4) Division 1 Teams are fast, well-trained runners and conditioned athletes (all team members should be able to run a normal mile in under 7 minutes). Forecasted start times – between 8:00-9:45am

Division 2 – "Seasoned Mudder" (Team of 4) Division 2 Teams are in good physical shape and are ready to do their best (mile run time of 7 – 9 minutes). Forecasted start times – between 9:45-11:00 am

Division 3 – "Beginner Mudder" (Team of 4) Division 3 teams will jog and walk… and will be happy to finish the race (mile run time of 12-15 minutes). Forecasted start times – between 11:00-12:15 pm

Division 4 – "Fledgling Mudder" (Team of 4) Division 4 teams will jog slowly and walk… and will be happy to survive the race (mile run time of over 15 minutes). Forecasted start times – between 12:15-2:00 pm