San Francisco, California Obstacle Races & Mud Runs
A complete list, guide & calendar of obstacle races, ocrs, and mud runs in San Francisco, California
---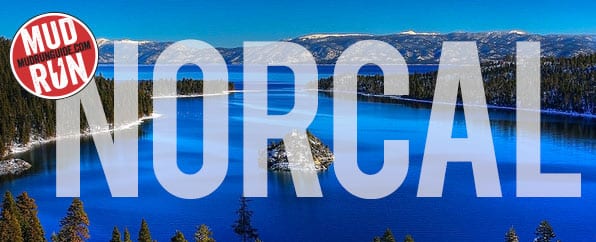 From Wine Country to Fisherman's Wharf, we've got NorCal covered with the 2015 OCR race discounts you need!
Yeah, so you've got the beauty of Napa Valley and Sonoma. The eclectic wonderland of the Bay Area and San Fran… so what? Redwoods, museums, some of the best food on the planet… and then Lake Tahoe too? OK, you win, you win – Northern California rules.
We can't compete with your awesomeness, so we're just going to leave this here, when you're in the mood to get muddy, check these out!
Not exactly what you were looking for? Well, check out our directory by country, US states, major cities worldwide, or just view upcoming obstacles races in California!
---
Click an event name below to see course descriptions, obstalce lists, coupons, discounts, prizes, awards, parking cost, spectator fees and more about each event.
Know of an event we're missing?
Let us know
and we'll get it added. It's completely free!
Don't forget, you can always use our handy Worldwide Mud Run Finder to search for an event using our interactive map!