OCR Training & Coaching
Given the growth of the sport, there are lots of resources available to help you either finish your first race or go for the podium. It can often be hard to know where to start when it comes to training and coaching. Mud Run Guide is here to help you with getting prepared for your first or fiftieth obstacle race or mud run. 
---
OCR Coaching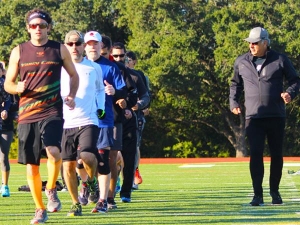 In the world of OCR today there are tons of choices when it comes to coaching. It's hard to weed through all the links available. We at Mud Run Guide have compared some of the best programs out there, taking the guesswork out of the process of finding the best program for you! When it comes to good coaching, there is not a one size fits all solution for everyone.
It is important to find a coach that will align with your goals as athletes and your fitness level. This is where we come in. We have taken the guesswork out of finding a coach and compared some of the best in the business when it comes to OCR Coaching, see which coach is YOUR next OCR Coach!
---
Obstacle Course Training Books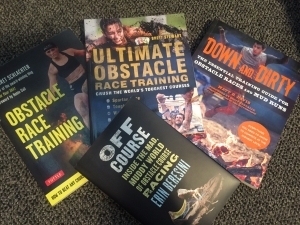 Not ready to take the plunge in getting your own OCR Coach but want to learn more about the sport. Several books have come on the market in the last couple of years to help guide you through the process of deciding – mud run or obstacle race – is there a difference? The books on the market today can help wade through the murky water of the obstacle racing (OCR) industry.
Whether you prefer your book in paperback or e-reader form, there is a book for you. In fact, two of the team members of Mud Run Guide have written books to get you started! Check out Brett's book – Ultimate Obstacle Race Training or Margaret's Book – Obstacle Race Training.  Check out all the great books about the obstacle racing industry.
---
Obstacle Tutorial & OCR Video Guides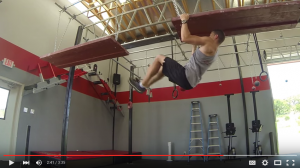 With obstacles, sometimes the best way to learn is by seeing it with your own eyes. Mud Run Guide has put together a series of videos with some of the best racers in the world to help you learn the tips and tricks to make obstacles on race day a success.  The team at Mud Run Guide has laid out some of the best know obstacles in the OCR world as well as the Ninja world with easy to follow how-to's that break down the obstacles step by step allowing you to practice at home. Be sure to check out the whole series!
---
Training Facilities & Permanent Courses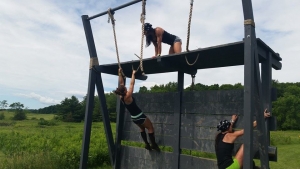 Reading about it is one thing, but sometimes, you just need to get your hands on obstacles and practice them. Thankfully, gyms that have some of the obstacles are popping up around the country, and there are some permanent courses you can go take training runs at. Mud Run Guide has compiled the most extensive list of OCR related gyms and training centers around the country. Whether it be a gym like Camp Rhino in Las Vegas or Fixed Permanent Course like Shale Hill in Vermont, Mud Run Guide has you covered.   Check out our full map of training gyms and permanent courses here.