Date:
August 23, 2014
Add to Calendar
08/23/2014 09:00 AM
08/23/2014 11:00 AM
Hartford Connecticut Grit 'N Wit 2014
Grit N Wit
Keney Park
https://www.mudrunguide.com/event/hartford-connecticut-grit-n-wit-2014/
Keney Park, 3 Coventry Street, Hartford, CT, United States
Grit N Wit
mail@mudrunguide.com
use-title
true
MM/DD/YYYY
Race Start Time:
Grit 'N Wit takes place from 9 am -3 pm, with wave starts every 30 minutes. Participants must indicate their preferred start time during the registration process. We recommend arriving 30 minutes prior to your confirmed start time.
Venue:
Keney Park
3 Coventry Street
Hartford, CT, United States -
View Map
Distance & Course Length:
5k
Organizer:
Grit N Wit
Join us August 23rd for our inaugural event - Grit 'N Wit! 3+ miles of mental challenges, mind puzzles, and physical obstacles.

Other obstacle course races test you physically, but that's only half the challenge of Grit 'N Wit.

Grit 'N Wit is not your typical obstacle course. Here, tough isn't enough. Mental challenges and mind puzzles are spaced throughout the course. Quick wit is rewarded with shorter walls to climb and fewer hurdles to overcome.

But, don't be fooled. With three plus miles of obstacles, you'll still need your Wheaties.

Brains and brawn. Bring it on!

Click "About" above to hide this text again

4 Past Events, 0 other upcoming races
Reviews:
No reviews yet for Hartford Connecticut Grit 'N Wit 2014.
Click here
to be the first!
Registration:
Visit Event Website
This event has passed, registration is closed.
Who's Attending?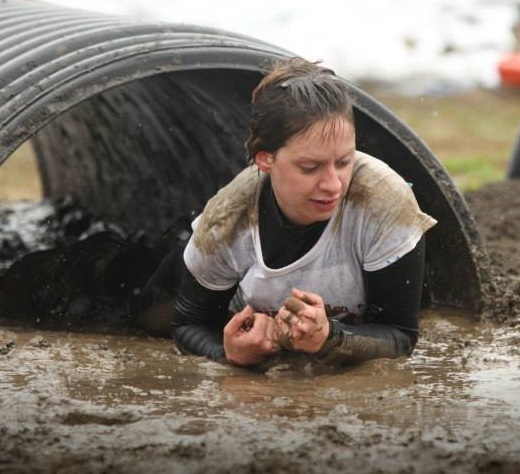 Cost & Pricing:
| | |
| --- | --- |
| Individual Cost | Until |
| $45 | May 31st, 2014 |
| $60 | June 30th, 2014 |
| $65 | July 31st, 2014 |
| $70 | August 22nd, 2014 (Online Registration Closes) |
| $75 | Race Day Registration (If Available) |
VIEW MORE DETAILS
Course Description:
Grit 'N Wit courses expose athletes to a variety of terrains, including trails, open fields, and pavement. Courses are generally 3.1 miles and moderately hilly.
Athletes will encounter more than a dozen obstacles.
See below for a list of obstacles that may be included at your event.
Under the radar - For participants who like to keep a low profile.
Rise Over Run - Rise above the competition, if you're so inclined.
Scrambled - hisT htimg otn vero seay.
Spider Web 2.0 - Charlotte had kids and they were busy.
Matchmaker - Good luck getting this pair together.
Gorilla Bars - That sh*t is bananas!
Aid Stations:
Aid stations will be available.
Spectators:
Free!
Parking:
Free!
Post Party:
Emcees B.Davis and Miss Kim of 89.9 WQTQ and local vendors.
Team:
You will have the opportunity to create a team when you register. Be sure to save your team login information and share it with your family, friends, and co-workers.
Coupons / Discount Codes:
Please see our obstacle course race discount & promotion page for all the latest discounts, promos, promotions, discount codes, and coupon codes for Hartford Connecticut Grit 'N Wit 2014. There also may be one listed at the top of this page.