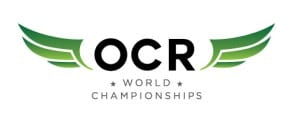 With the October 25th date getting closer every day, we reached back out to Adrian Bijanada, Founder of OCR World Championships to check in and see how things are going. Turns out, he was about to make a July 4th special announcement, so we're extremely privledged to provide it here:
So, here's the skinny – Register & Compete Saturday in the Individual Elite, Individual Age Group, or the Individual Journeyman (and woman) heats, compete FOR FREE with your friends in the Team Competition on Sunday.
How do you qualify?
Official: All OCRWC participants must qualify for the event by meeting the criteria outlined here at ONE of these 2014 races. Athletes are required to submit proof of results at the time of registration.
Essentially, finish in the top 10-30 in your age group in the hundreds of remaining OCR World Championship Qualifier Events around the world to earn a spot to compete in the Elite or Age Group heats. Depending on your age group and the number of people entered in your race, it can vary quite a bit from race-to-race, so don't be afraid to try out multiple different races! If you're interested in competing in the Journeyman/Journeywoman heat, all you need to do to qualify is complete (4) Obstacle Course Races, including (but not limited to) Tough Mudder.
Divisions
INDIVIDUAL COMPETITION (ELITE) – Saturday, OCTOBER 25TH
INDIVIDUAL COMPETITION (AGE GROUP) – Saturday, OCTOBER 25TH
Male: 13-17, 18-24, 25-29, 30-34, 35-39, 40-44, 45-49, 50+
Female: 13-17, 18-24, 25-29, 30-34, 35-39, 40-44, 45-49, 50+
JOURNEYMAN & JOURNEYWOMAN* -Saturday,  OCTOBER 25TH
*This is for the veterans of OCR! Qualification for this division is not results-based. To qualify as a Journeyman/woman, athletes must complete at least four obstacle course races (including Tough Mudders) in 2014 prior to the OCRWC. The number of spots in this division is strictly limited.
TEAM COMPETITION – Sunday, OCTOBER 26TH
The following divisions are available in team competition.
Men
Women
Co-ed – teams must consist of two men & two women running as a male/female pair for each loop of the course
Charity – teams compete in the name of a charity with 50% of prize money being donated to their affiliated charity
Military – all athletes must be veterans or active military service members
Team Competition will have a unique format that emphasizes individual performance, while also allowing for strategy, teamwork and camaraderie.
All members must have completed two Obstacle Course Races during the 2014 calendar year, one of which is a OCRWC Qualifying event (exception: there is no qualification requirement for the Charity or Military divisions).
Teams are comprised of four individual athletes.
Teams race in a 2×2 relay format, paired at their own discretion into "Team A" and "Team B"(with the exception of the co-ed division for which each pair must consist of a one male and one female).
The first team of two (Team A) must complete one loop of the course and enter a transition area where they will hand off to Team B. Both members of Team A will be required to finish their loop before Team B can begin their loop.
Total team finishing time will be recorded when both Team B athletes cross the finish line (required to be within 15 seconds of each other).
Prizes will be awarded for each division, as well as for the club with the largest number of affiliated Teams. Teams are required to declare their club affiliation at the time of registration.
PROOF OF RESULTS & ACCEPTANCE
All athletes are required to submit proof of results at the time of registration. Acceptance into the OCRWC is granted only after verification by OCRWC officials.
—
Welcome to the Mud Run Guide coverage of the OCR World Championships! The inaugural event will take place October 25 & 26, 2014 at Mud Guts & Glory in Cincinnati, Ohio. This one-of-a-kind event is open to those who qualify at specific worldwide events in 2014, the complete list and world map of events can be found on the OCRWC site:
Mud Run Guide is proud to be a partner of the OCR World Championships – providing the resources and development for the official Qualifying Event world map, participating on the Board of Directors, and more. — UPDATE: 12/12/13: Check out our Blog Post on the OCR World Championships here. —
FOR IMMEDIATE RELEASE
CONTACT: Media@OCRWorldChampionships.com
Ground-Breaking New Obstacle Course Racing World Championships Announced for October 2014
New York, NY December 4, 2013 — Since Obstacle Course Racing first burst onto the scene in 2010 with popular events like Spartan Race, Warrior Dash, Savage Race and Tough Mudder, millions of global participants have clamored to be a part of the action, with athletes from a variety of athletic backgrounds and training styles competing for the top spots in what is rapidly becoming a cash prize sporting event. With so many branded events, no single unifying World Championship has ever been offered to participants…until now.
October 2014 will feature the world's first true World Championship Obstacle Course Race. Unlike any event of its kind, it will be a singular, annual, non-affiliated race requiring participants to qualify for a limited number of spots. Competitors will compete for cash prizes in elite individual, age group, and team competitions making it one of the broadest and most varied competitive obstacle course races to date.
The OCR World Championships, to be produced by Adventurey, an affiliate of TRAVLETE, LLC, is entirely agnostic in nature and not intended to compete with other race series; rather, it intends to unify the burgeoning sport of Obstacle Course Racing by bringing greater visibility to the sport by celebrating the athletes that drive its growth and level of athleticism. In addition to awards for elite athletes, the OCR World Championships will feature cash awards and prizes for each age group from 18 to 50+, both male and female resulting in 16 categories for champions. Further event details including date, venue, qualifying races, and criteria will be announced in coming weeks at OCRWorldChampionship.com and facebook.com/OCRWorldChampionship.
"By creating an independent World Championship event, we are providing the ideal platform to celebrate the amazing athletes that make OCR so unique," states Adventurey Founder, Adrian Bijanada. "This isn't about a particular race series or brand, this is about highlighting the best Obstacle Course Racers in the sport, from elite to amateur."
With the field of age-group competitors ranging from the very young to the senior level, the OCR World Championship will offer a place for everyone to shine. "We believe there's a genuine interest out there to figure out more than just who the best elites are," continues Bijanada. "We also want to know who's the best 45-year-old woman, the best 50+ male, the best OCR team and beyond. This is a special sport and we hope to see the athletes that make it so unique battle it out next October."
About TRAVLETE, LLC Founded in 2011, TRAVLETE, LLC is New York City based company whose holdings include various publishing, ecommerce, retail, and event production companies in the endurance racing industry. Media inquiries may be sent to Media@OCRWorldChampionship.com.