As the dog days of summer start to fade away obstacle racing is inching closer and closer to championship fever athletes are honing in skills. Over the weekend, OCR athletes took on races around the globe from the local mud run to competitive races. Find out where your favorite OCR athletes are ranked in the OCR World Rankings from OCR World Championships.
---
Hardcore Mudd Run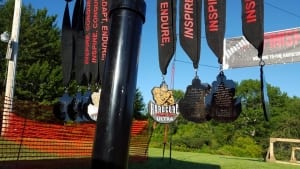 Hardcore Mudd Run took place over the weekend in the New York town of Hartsville. The 6.5 mile course drew athletes from around the area to take on the series Ultra event. The competition was tight with two men tying for first place and also two men tying for 3rd place. After the race live bands entertained the crowds on a sunny and beautiful day of racing. No women signed up for the competitive heat, leaving those cash prizes on the table for the next event. The series has been around since 2012 and offers a variety of events for participants at all levels.
Race Results:
Elite Men
Name
 Time
 
 
Dennis Knowledge
 1:36:34
Trever Townsend
 1:36:34
Adam Robison
 1:37:20
Jay Wassinge
 1:41:24
Travis Bickford
 1:41:24
---
Savage Race Chicago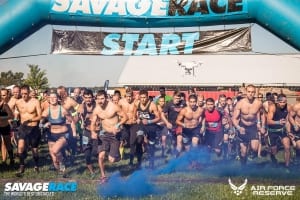 Savage Race continued to impress athletes over the weekend with a Savage Race outside of Chicago. The female winner Brenna Calvert commented about the event, "Savage Race Chicago was a great race to get back to my racing with. Enjoyed a super flat course, but Garfield, Sam, Lloyd, Bo, and the rest of the crew didn't disappoint with the design and obstacle placement to make for a fun yet challenging course. Also, got to meet and run with some new competition, I love pushing myself against different talent."  Yuri Force won another Savage Race and added another axe to his trophy case with Brakken Kraker finishing second. Overall many positive reactions have surfaced after this race in a new market for Savage Race.
Race Results:
Elite Men
Elite Women
Name
Team
 Time
 
Name
Team
 Time
Yuri Force
 Athletics8
 0:45:53
Brenna Calvert
GoNative Fitness/SuperFood Edge
 1:11:12
Brakken Kraker
 Spartan Race
 0:46:28
Jennifer Croasdale
 1:11:16
Jordon Buscemi
 0:54:44
Sarah Pozdol
 1:12:47
---
Spartan Race Wintergreen
On the side of a ski slope in Wintergreen Virginia was the first place the OCR world learned of Matt Novakovich. Since his first victory on this course in 2013 he has dominated this course. He came into the race looking for a three-peat and did not disappoint. On the women's side it was Corinna Coffin who would take top honors. This mountainous course is just a warm up of what is to come later this season from the Spartan Race World Championships in Lake Tahoe.
Race Results:
Elite Men
Elite Women
Name
Team
 Time
 
Name
Team
 Time
Matt Novakovich
 Spartan Race
 1:54:48
Corinna Coffin
BattleFrog
 2:23:10
Ryan Woods
 LaSportiva
 1:58:44
Kristin Zielinski
 2:34:39
Ryan Kent
 Spartan Race
 2:02:26
Britta Ultz Baxter
 2:34:59