All eyes will be looking to the Spartan Race World Championships this week as the first of the championship races takes place in Lake Tahoe in less than a week. Over the weekend, athletes were getting their final races in before the championship season. With races happening all around the world this past weekend we highlight, Savage Race, Spartan Race, Toughest and XMan obstacle course race this week. Find out where you or your favorite athlete stands in the OCR World Rankings.
---
Savage Race Georgia
The theme of the most recent Savage Race was mud. Mother Nature added her own touch to the course created by Garfield Griffiths and the team at Savage Race. Over the weekend, many struggled in the muddy conditions. Many of the obstacles were caked in mud early on, giving participants and extra challenge.
Yuri Force took home another Savage Race win for the year edging out all the competition with a healthy margin. American Ninja Warrior Alumni Neil Carver made his OCR debut at Savage and took home 2nd place in the Savage Pro Division. Ryan Singh took third place.
On the women's side, Jamie Stiles made her way back onto the Savage Race podium with commanding win. Jan Liam would take second and Marie Restrepo third.
Race Results:
Elite Men
Elite Women
Name
Team
 Time
 
Name
Team
 Time
Yuri Force
 Athletics8
 46:33
Jamie Stiles
 1:18:02
Neil Craver
 57:50
Jan Liam
 1:27:58
Ryan Singh
 59:13
Marie Restrepo
1:33:19
---
Spartan Race Temecula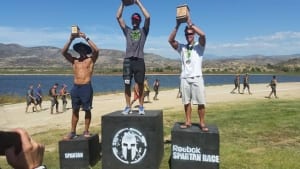 It was another hot weekend in Temecula, California with high temps as well as the last race in the US before Spartan Race World Championships in just a few days. Temecula is a fan favorite course which many have come to love. With many racers taking the weekend off before world championships, some new faces made their way onto the podium.
Spartan Race Pro athlete Chad Trammell took home first with a commanding win in the beast, followed by Ian Deyerle and Victor Quezada. On the women's side, it was Jessica Textoris with the win, Nichole Root in second and Faye Morgan third.
In the sprint, youngster Veejay Jones ran away with the win over Glenn Racz and Ian Deyerle. On the women's side, it was Mary Colburn taking the win, followed by Natalie Miano, and Yanet Urciaga in third.
Beast Race Results:
Elite Men
Elite Women
Name
Team
 Time
 
Name
Team
 Time
Chad Trammell
 Spartan Race
 1:50:48
Jessica Textoris
 2:30:21
 Ian Deyerle
 1:59:21
Nichole Root
 2:43:29
 Victor Quezada
 Invigorade
 2:02:20
Faye Morgan
 2:45:29
Sprint Race Results:
Elite Men
Elite Women
Name
Team
 Time
 
Name
Team
 Time
Veejay Jones
 45:45
Mary Colburn
 58:28
Glenn Racz
 Invigorade
 46:22
Natalie Miano
 1:03:40
Ian Deyerle
 49:12
Yanet Urciaga
 1:11:10
---
Toughest Copenhagen
Moving over to Europe, Toughest took place in Copenhagen, Denmark over the weekend. Jon Albon once again took home the win, following his win a few weeks ago in Oslo. Nikolaj Dam took second and Mathias Borg was back on the podium again with a third place finish.
On the women's side, Yoie Bohlin took home another win after her win in Oslo a few weeks ago. Frida Jönsson took second place and 2014 OCR World Championships Champion, Siri Englund took third.
Race Results:
Elite Men
Elite Women
Name
Team
 Time
 
Name
Team
 Time
Jon Albon
 Team Skins/Clif Bar
 46:46
Yoie Bohlin
 Team Icebug
 1:02:08
Nikolaj Dam
 Inov-8
 48:23
Frida Jönsson
 Team Skins
 1:05:20
Mathias Borg
 MIT Tough Team
 49:07
Siri Englund
 Team Icebug
 1:05:30
---
XMAN Race Quebec
XMAN race series headed to Quebec over the weekend. The weather was a sunny perfect fall day for competitors to take on the challenge XMAN laid out for the competition.
Slyvian Dion took first place among the field with a slight edge over Jean-François Giguère in second and Philippe Noseux took third. On the women's side Nancy Bourassa took home the win, Rose Marie Jarry took second place and Judith Marcoux took third.
Race Results:
Elite Men
Elite Women
Name
Team
 Time
 
Name
Team
 Time
Slyvian Dion
 Inov-8
 57:50
Nancy Bourassa
 Platinum Rig
 1:06:23
Jean-François Giguère
 58:08
Rose Marie Jarry
 Krono Bar
 1:16:03
Philippe Noseux
 58:18
Judith Marcoux
 1:19:33
---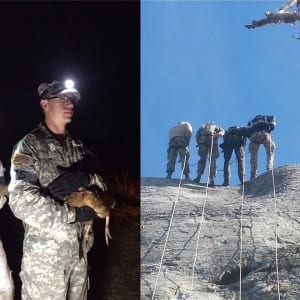 Two other more cryptic events took place over the weekend. Much of the details of both events have been kept under wraps.
Spartan Agoge
But we can say that the first Spartan Race Agoge took place over the weekend only one photo was shared on the Spartan Race page with participants repelling down a rock side and also holding a live chicken.
The Grinder
The other event that took place was called The Grinder, this event was put on by Death Race veterans Amie "livewire" Booth and Mark Wood. The winners of that event were Wendy Paben and Mitchell Wallace.