In the quest to complete my first Spartan Trifecta, I knew there was only one race worthy of the accomplishment. Thankfully, living in New England, we are close enough to head up Vermont, the birthplace of Spartan Race, for the always challenging Killington Beast. I attended last year's race and barely survived the 10-hour ass kicking that it delivered. I immediately questioned why the hell I was there and even vowed that I would never do that again. Of course, a few days after the soreness subsided, I was already planning my return. Funny how that happens.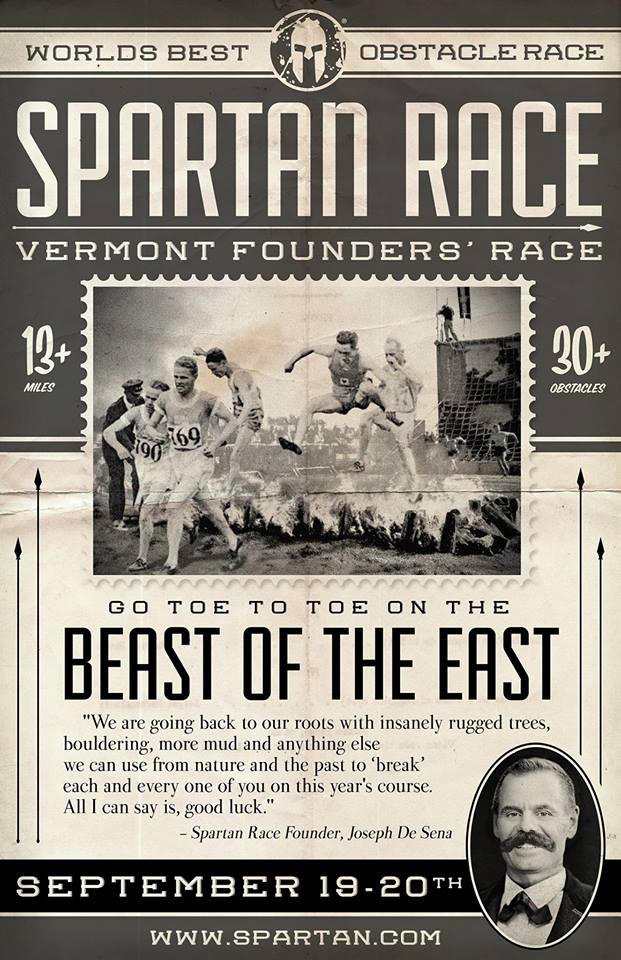 When the decision was made earlier this year to move the World Championships from Vermont to Lake Tahoe, I was concerned how that would affect the race. Social media buzzed when a cryptic email from Joe Desena surfaced about "going back to our roots" and promising "more carries, more crawls, and more climbs."
Shortly after, it was announced that the Beast would be a Founder's Race which mostly meant it would involve more natural elements and obstacles and less man-made ones.
During build week, there were rumblings of no water-based obstacles including the classic swim to the Tarzan swings suspended under the bridge or the Tyrolean traverse spanning the lake. Rumors varied from it being a safety concern based on last year's race to Spartan not wanting to spend the money on lifeguards this year.
Before the race started, concerns arose about the quality of the race. With no World Championships, no NBC cameras, and no water obstacles, how would it stack up against previous years?
The Good:
Unfortunately, this will be a short list. There is no other Spartan Race that comes close to the challenge that the Killington Beast offers. The unforgiving mountain beats you up both mentally and physically. You learn more about yourself in one day here than anywhere else.
The brutal 16-mile course included numerous sole-crushing climbs with over 6,000 feet of elevation. If you are not prepared, this mountain WILL break you, and I love that about the course.
The hard earned medal that you receive is not the mass-produced generic green medal that you get at other events but a specially designed one for the Killington Beast, and it's badass!
While slightly monotonous, the numerous carries were taxing and extremely tough. Along with the always difficult bucket brigade, were two sandbag carries, an atlas carry, and no less than four log carries. Many of the classic obstacles were present, including all your favorite walls (O-U-T, inverted, 6′-7′ and Z-walls). There were three barbed wire crawls including a sadistic uphill climb that followed one of the many log carries. As always, the volunteers were great, especially under some very tough circumstances.
The Bad: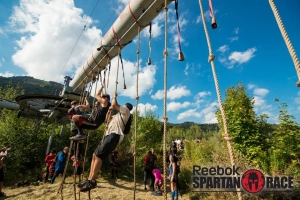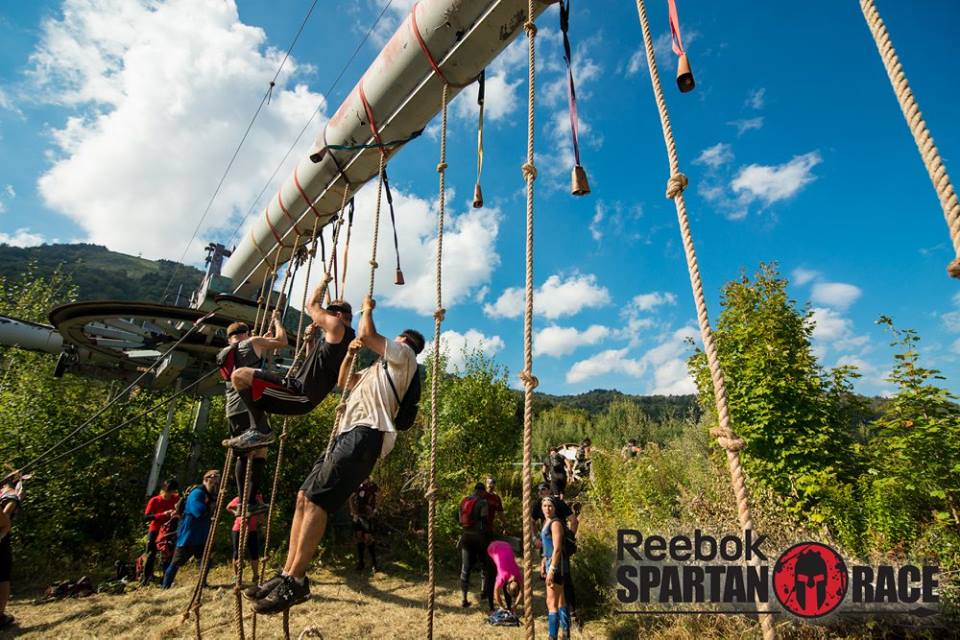 Just because you call it a "Founder's" race doesn't mean the course should be careless and haphazard. The first of the two spear throws was simply a hay bale sitting on the ground. Many of them were already starting to fall apart when we got there, and we were in the first wave of the day.
Even though I'm not a fan of water obstacles, it just didn't feel the same without them. The only water obstacle was an insignificant wade through waist deep water.
The most embarrassing of the obstacles were the two rope climbs. The first set incorporated knots but were suspended so low from a ski structure that I was able to tap the bell after climbing to only the first knot.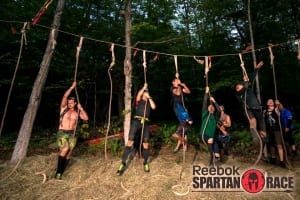 The second "climb" was even worse. Even though it had no knots, it was suspended between trees and sagged so low that I was able to jump up and tap the bell without even touching the rope. Ridiculous!
Also, some of the walls were so poorly constructed that they shook when you climbed them. I was mostly stunned by all the miscalculations throughout the day.
There was a line for sandbags at the first carry because there weren't enough to go around. Same thing happened at the bucket brigade.
There was a shortage of trifecta gear and medals for those that completed them. Shirts were an issue for any finishers later in the day with sizes quickly running out.
All these criticisms may be minor, and I would usually be more lenient if this were a local or first-time race, but not for the industry leader in their signature event.
Another complaint is regarding all the trash on the course. Contrary to a recent post on another media site, I was actually at the race and saw more than a few runners blatantly toss their trash on the ground. Mustard packets, wrappers, sports tape, etc.
The Ugly:
The main criticism that nearly everyone has voiced is the lack of water at the stops. Listed in the athlete's guide as having six stops on the course and an additional one at the finish line, I can only recall five total.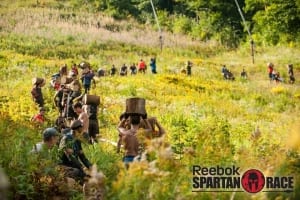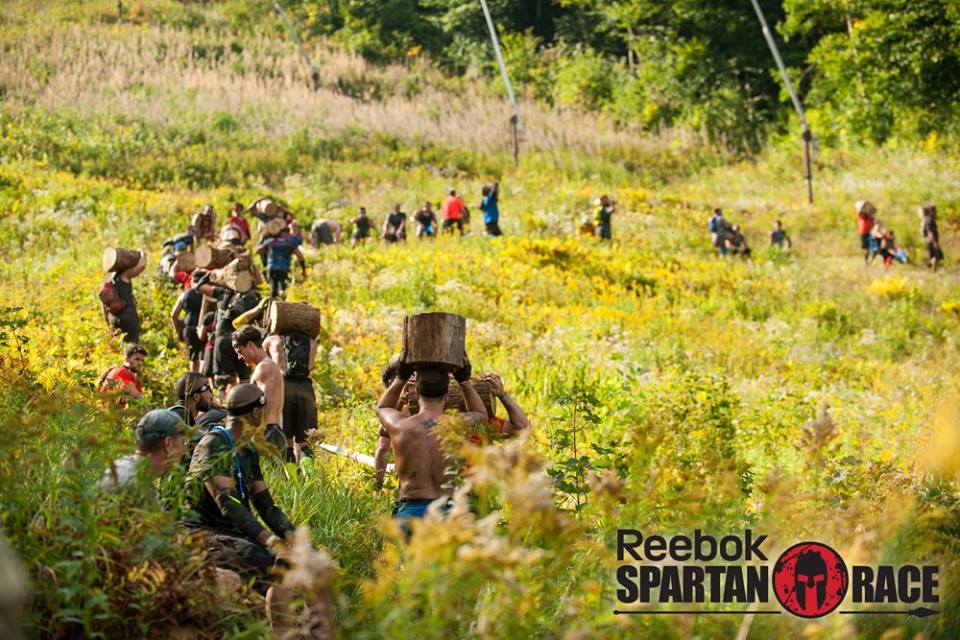 After reaching the first stop, we were instructed that we could only have a couple cups of water and not refill our bladders. We were told; the next stop would allow refills. Fair enough. After reaching the second stop, we were told that we could not refill our bladders. Some ugly confrontations erupted between the runners and volunteer staff. The anger was misplaced but understandable.
At the third stop, we were once again rationed water. This time, we were allowed to fill our bladder about a 1/3 full. Racers were pissed! Volunteers were pissed! Spartan Staff were pissed!
Not a good scene. I've heard all the excuses. This is a Spartan Race! Prepare for anything!! STFU!!! AROO AROO!!! Sorry guys, this isn't the Battle of Thermopylae in 480 BC, it's a race. A brutal, 8-10 hour, a 16-mile race on a mountain in 80+-degree heat. The lack of water was irresponsible and unacceptable.
Final Thoughts: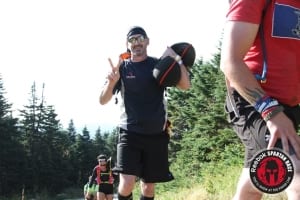 Huge props go out to Joe De Sena for immediately acknowledging and addressing all of these issues in a video post. However, as he stated, with five different events happening that weekend in four different countries, maybe they were spread too thin. Maybe without the NBC cameras and World Championships, Killington was just an afterthought.
I'm not sure what happened, but the bottom line is that two out of the three races that I ran this year for my first (and quite possibly my last) Trifecta were disappointing.
I have no doubt that all the issues will be corrected but, personally, I will no longer schedule my racing season around Spartan Races. They are no longer "Must Have" races. There are way too many great local and national events out there to experience.
Joe Addresses Spartan Race Issues

Hey Spartans – Joe De Sena here. This weekend saw 5 races in 4 countries. But when I heard about the issues we were having in Killington, I immediately left the Ft. Bragg race to come deal with it personally. The issues in water, medals and lines are unacceptable and I'm going to work with the Spartan team to make sure it never happens again. And don't think we aren't listening to the complaints – I love hearing them! And as anyone who knows me can attest, I want to hear them personally so I can respond. Email me at joe@spartan.com with your feedback. This was a massive weekend for Spartans but I won't rest until we learn from our mistakes and come back stronger. – Joe

Posted by Spartan Race on Sunday, September 20, 2015
Rating:
2 of 5 stars
---
Have you done a Spartan Race? Leave your own Spartan Race review and feedback…