After Saturday's Spartan Race World Championship at the beautiful Squaw Valley, the OCR world was happily surprised to crown Robert Killian Jr their new Champion. Many followers were most likely scratching their heads wondering who this "new guy" is and where the hell did he come from??
I have been fortunate enough to meet and spend a little time with members of the All Army Sports Team through my super secret inside contact…aka my sister, Nicole Solana. While all the members of the team are amazing, the spotlight is currently on the Robert Killian Jr. Robert was kind enough to take some time to answer some questions about his background and his experience in the OCR world. We sat down earlier this year after the Palmerton Spartan Race and here is what we found out:
With Spartan being one of the top OCR companies with fierce competition and deep cash prizes, everyone wants to know who are you and where did you come from…Also, what is your athletic background? How many Spartans/OCR's have you competed in? Where? What did you think of the Palmerton race?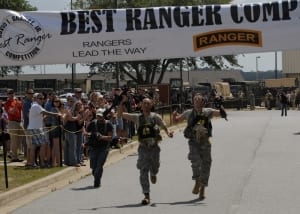 Rob: Well I was born and raised in Charleston, SC, and I've been running since middle school. I stayed in my hometown for college at The Citadel and took up the steeplechase aside from cross-country. It's not quite an OCR, but in my eye's it's the most painful and grueling event in track and field. After college, I started doing Triathlons and have competed on the All-Army triathlon team five times.  I worked my way up to the Kona Ironman World Championships, which I completed three times; winning the overall military title in 2010 and the overall military team title in 2011.
Once that block was checked, I set another goal to win the US Army Best Ranger Competition, which is considered the most challenging endurance race in the world; taking place in Fort Benning, GA over a non-stop 72 hour period.
In training for Ironman's I also compete in a few marathons throughout the year and for my winter training I compete in winter Biathlons. 
Besides athletic events I stay busy conducting training and overseas exercises with my Special Forces detachment; ODA 9522, B. Co. 5th BN 19th SFG (A) Colorado Army National Guard.
How many Spartans/OCR's have you competed in? Where? 
I was oblivious to OCR until I went to the gym one day at Fort Carson and saw an advertisement for a Spartan Sprint on base. I set a goal to finish top 3 in the elite field at the Beast in Breckenridge. I was barely able to meet that goal by taking 3rd, but after the amount of fun I had during the race I was immediately hooked!
What did you think of the Palmerton race?
Fortunate for me, the All-Army Sports program was in the process of building a military team, so I put my name in the hat to compete at the Pennsylvania Super.  This being my second Spartan Race, and an NBC sports sponsored event, I wasn't sure what to expect other than a lot of hills and over 25 obstacles.  During the race, I mainly wanted to stay in contact with the lead guys for two reasons; one to not let them get too much of a lead, and more importantly to see how they negotiate the obstacles since I'm still new to the sport. Unfortunately, this limits my advantage of being a great uphill runner, but until I feel comfortable enough to take the lead early, I'll just have to take that risk.
What team are you a part of and how long have they (Army team) been around?
Rob: The All-Army Sports team for the US Army. This is the second year the Army has had a team.
Did you train for this race? If so, were there any particular workouts you did for this particular race?
Rob: Crossfit, weightlifting? Hill work? After Breckenridge I took some time off since that was an extremely difficult course, but took away some things I needed to work on based off the obstacles. 
I hit the gym more often than I normally do and increased my upper body circuit training routine.  Luckily for me, I did the ice bucket challenge last year so just happened to have the big orange home depot bucket sitting around in my garage, so I put that to obvious use.  I'm also fortunate enough to live about 15 minutes away from Boulder, CO, so I often run the foothills there as my longer workouts.
What now? Will you continue to pursue OCR? What other races can we expect to see you at?
I definitely think I'm here to stay. I've signed up for the Copper Mountain Warrior Dash Aug 15 in hopes to qualify for worlds. I have also already signed up for the NJ Super and Spartan Worlds in Tahoe.  I have about five weeks left before NJ and have set the goal to win, no matter what! I'll be training specifically for that race so hope to meet that goal, but you never know, another version of me could show up and ruin the show.
*Editors Note: Killian would finish 4th at the Warrior Dash in Copper Mountain qualifying him for Warrior Dash World Championships. He finished 4th at the Spartan Race Super in NJ. On Saturday, he became the new Spartan Race World Champion in Lake Tahoe. 

What goals do you have now that you have discovered OCR?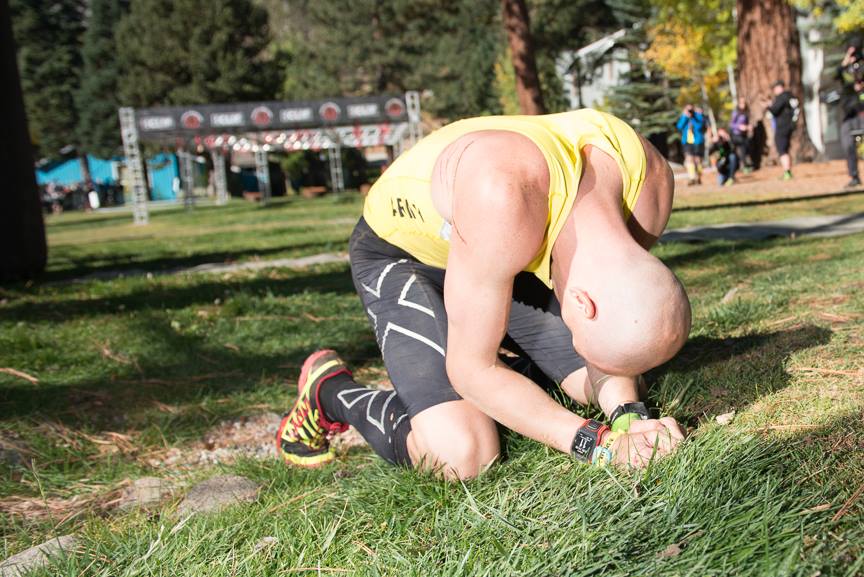 Rob: I want to podium at the various world championships and continue to test my limits, have fun, meet new people, and yeah it would be nice to win a little money as well.
I'm sure the ladies are wondering, are you single?
Rob: Sorry ladies, I am not single. I've been with my amazing wife since 2010. She is from Zimbabwe, Africa, and we met through some mutual friends in Boulder, CO. She usually attends and supports me during all my events, but we have a little one running wild at two years old now aspiring to be just like his dad, and a brand new baby girl.
Having met Rob in person, he was very humble and respectful. Not only does he serve our country, but he is an all around genuine guy. I am happy to report that Robert Killian is here to stay and is someone to keep your eye on.