I remember a place that I used to know very well.  You probably remember it too.  It's a place we call 'Indoors'!  Indoors…..it sounds so serene and comfortable.  The temperature is just right…we're warm when we want, cool when we need to be.  If it's raining, Indoors will keep us dry.  No dirt, no mud…no critters, bugs…or snakes!
And when we go to an event Indoors, getting there is not a primary concern.  If there's no public transportation, driving and parking are usually conveniently (if not cheaply) available.  We travel on well pave roads, and if there's any walking to do at all, it's along concrete sidewalks.  And of course, there are rarely any surprises!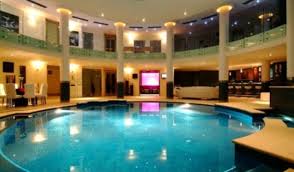 Personally, I used to spend a lot of my time Indoors…but that was before obstacle course racing (OCR) came into my life.  Now I spend an inordinate amount of my time Outdoors.  Building courses, volunteering at races and running events.  Why?  Because OCR events happen Outdoors…of course!
In contrast to Indoors, Outdoors gives us no control over many of the factors that keep us comfortable.  No control over the weather and little control over many of the other aspects that can make for a less-than-comfortable day.  And because of the need for large areas to have a proper course…500 acres is not unusual…it's rare to find that much open space in developed areas.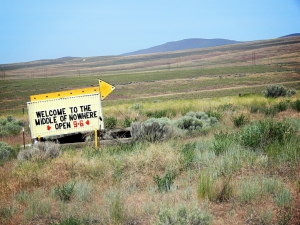 So OCR events tend to be well out of town. They're held in places with names like Wtfami…where your GPS is asking you for directions.  Where any paved roads barely fit two-way traffic, dirt roads are more likely as we get closer to some venues and at times we're traveling on 'things' that are more trails than roads.  And parking lots…welcome to the big, open fields that are home to cattle, not cars!
Yet for some reason we've become accustomed to the race promoters pulling off these minor miracles week after week.  Near flawless attempts to bring the reliability of Indoor events to the reality of Outdoor conditions.  Providing all the necessary infrastructure in a week or so for just a one or two day race.  And with every successful event, our expectations continue to increase.
So when we do experience imperfections, we don't seem to be able to take them in stride, as we used to at the very beginning of OCR.  When several recent Atlanta races had issues…the showers stopped working at the Spartan Super…the parking area was swampland at the Savage Race…the parking locations had to be changed at the last minute for the BattleFrog race this past weekend…there was grumbling and complaining.  Even though the inconveniences were relatively short lived and relatively minor at that…considering what we endured running the courses themselves.  Forget the fact that all three festival areas were various levels of mud pits and rain was intermittent on top of that!
Coincidentally, my first day on the build this week at BattleFrog Atlanta, I spent with Rich marking the parking area.  It was a large, open field just off the festival area…a very short walk away and very convenient.  A thankless…but absolutely necessary task.  But what I also learned that day is that it's not just about the parking lot.  They need to check the roads coming in and going out…making or requesting repairs where necessary.  Providing directional signage out to the main roads.  Literally driving the area to see where people may come from…or get lost to…all for a single event, not an ongoing business!  And then you have the weather itself to contend with.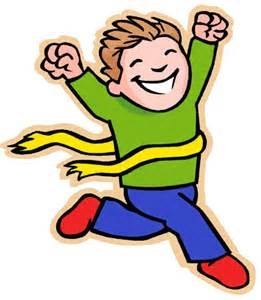 Providing off-site parking is not something anyone wants.  Not the promoters and not the participants.  It's more inconvenient…and more time consuming…for everyone.  And while you can plan for it, actually setting into action is a whole 'nother story.  We are fortunate in these days to have smartphones, email, and Facebook to spread the word quickly.  Years back it would have been a real race day nightmare for everyone!
But they weren't a nightmare…just various levels of inconvenience.  We have come to expect our OCR events to be perfect…or at least near perfect…these days.  We don't handle interruptions or delays very well.  No messes…no critters…no bugs…not even mud in the wrong places.  And while we certainly have a right to expect the best these races have to offer, we should try to remember that they take place Outdoors after all.  Just like the events themselves, there may be adversity and challenges to overcome for everyone.  Hey…it's just part of what OCR has always been about really…and I have no intention of going back Indoors any time soon!!
---
Disclaimer: The viewpoints expressed by the authors do not necessarily reflect the opinions, viewpoints and official policies of Mud Run Guide LLC, or their staff. The comments posted on this Website are solely the opinions of the posters.