Name
Jack Bauer
Age
26
Lives
Colorado Springs, CO
Occupation
Traffic Engineer
Favorite OCR series
BattleFrog
Favorite obstacle
Platinum Rig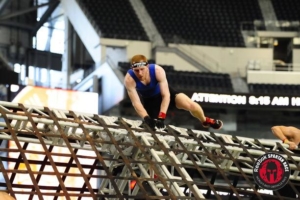 Least favorite obstacle
Barbed Wire
Ideal race distance
5-8 miles
2016 OCR goals
–Podium at 3+ races
–Top-15 at Spartan World Championship
–Top-15 at OCRWC 3k
–Podium at OCRWC team relay
Social media
Instagram: @jack_bauer_ocr
About me
I ran Division I track/cross-country at the University of New Hampshire but quit after being burnt out from years of 60+ mile weeks. I didn't run a race for almost 2 years before getting the urge to compete again. I signed up for my first obstacle course race a couple years ago and was instantly hooked. At 6'1", 185 lbs, I was always that runner who liked lifting, so OCR fits perfectly with my build. OCR has also allowed me to pursue my two biggest passions: fitness and traveling. I visited 24 states in 2015, and most of them were made possible because there are races all over the country. Look out for me as a contestant on Team Second Chance on NBC's upcoming SPARTAN TV show later this year!
Why do you compete in OCR?
My family also history of diabetes, so staying active and eating healthy has been an extremely important part of my life for about a decade. I'm addicted to competition and you have to be a well-rounded athlete to do well in this sport. I love watching bigger guys like Hunter McIntyre pull away from pure runners because it shows that you can't be one-dimensional in OCR. But above all, OCR is really fun. I feel like a kid again when I'm on some monkey bars or climbing over walls, and pushing yourself to your physical limits is addicting.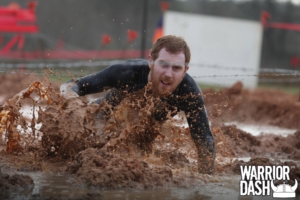 Do you have a coach or training partner?
For the first time in years, I finally have structure in my OCR training. I figured I knew enough about training from all my years as a competitive runner, but I quickly learned OCR is a completely different beast. Like many other athletes, I signed up for Yancy Camp last summer in hopes of improving my performances. Yancy Culp has done an amazing job combining the two most important components of OCR training: running and grip strength endurance. He's helped get my 5k time below 16:30 again even though I'm 25 lbs heavier than I was in my running prime. My friend Alan Lewis and I push each other throughout the week at the gym and it's awesome to have a training partner again. I'm also so glad I attended Richard Diaz's running clinic because my fitness has improved considerably since he tinkered with my running mechanics and conducted a VO2 max test.
Give me a fact about yourself that would impress most people.
I've kept track of my weekly running mileage since I started running my freshman year of high school. Last summer, I reached the 25,000-mile barrier, meaning I've run more miles in my lifetime than the distance around the Equator.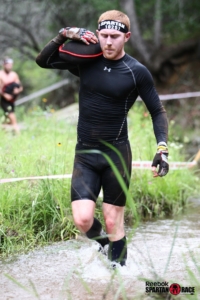 Which athlete from one of the four major US sports do you think would do the best in OCR?
I think that completely depends on the distance, but for the sake of this argument, I'm going to only consider a 3km OCR short course. A lot of NFL and MLB players were star sprinters in school and are explosive athletes. Slot receivers, defensive backs, and speedy outfielders would fit this mold and they would probably do well on a very short OCR course since they're agile and not too bulky. A lot of people might choose a lean PG like John Wall or Damian Lillard since they're used to running around all game and are among the league leaders in minutes-per-game. However, I'm going to think outside the box and say that an NHL player would win a 3km OCR short course. Even though most of their time is spent wearing skates, not sneakers, top players do a dozen or so 30-90-second bursts a game at their lactate threshold, not to mention long practices throughout the week. Erik Karlsson currently leads all NHL players in time-on-ice per game, has great agility on the ice, and is 6'0", 180 lbs, so I would put my money on him.
What is your proudest non-running accomplishment?
I moved from New Hampshire to Texas on a whim in 2011 to go to grad school at Texas A&M. I literally didn't know a single person within 2,000 miles of where I was moving, but I figured I would learn a lot about myself by taking that risk. I've heard that almost 2/3 of people die within the same 50-mile radius in which they were born, but I wanted to see more of the world instead of being another statistic. I made the most of my experience, met a lot of new friends, and encourage other people to make that same risk at some point in their lives. You can always go back home after giving it a chance, but you don't want to live your life thinking about "what could have been."
I'm sure you get a lot of comments about sharing a name with the star on '24.' What are some of your favorite memories involving your name?
First off, I'd like to thank my parents for having the foresight to give me a famous name over a decade before '24' even existed. Just kidding, but seriously. Having the name Jack Bauer has resulted in its fair share of memorable moments:
I had to send a copy of my driver's license to Facebook to prove my name was real after they wouldn't let me sign up for having a "fake celebrity name."
I got stopped by a recruiter at a career fair in college who saw my name tag but didn't think it was real. Three years later, I'm still with that company.
A TSA agent once told me, "Your flight will definitely be safe now that you're on it," after I went through the security line.
Fun fact for all you '24' fans out there: my real-life girlfriend's name is Audrey, just like his love interest in the show. This was purely coincidental.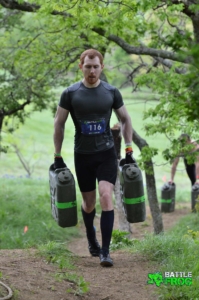 Pretend you're a race director for a day. Describe the course you would design.
I'd start the race at 10:00am instead of 7:30am because everyone knows how fun it is to wake up before 5:00am on a Saturday for a race. My dream venue is a site with a stadium, track, and hills all nearby, like the Sun Bowl in El Paso. Most of the obstacles would be crammed on the infield to ensure it is a spectator-friendly course.
It would be a roughly 4-mile course with mandatory obstacle completion that begins with an immediate uphill. Instead of running up the hill, however, everyone would have to carry a sandbag up the hill. Most people go out way too fast too soon, so I think a start like this would force you to be patient. After that, you'd have to do a lap around the exterior of the stadium with a few wall climbs, balance beams, and a jerry can carry thrown in along the way. Right before you're allowed to enter the stadium, you'd have to complete a Platinum Rig before climbing every stair section top-to-bottom. Once you're done with climbing, you'd head to the infield and follow the lined course to complete a couple dozen obstacles spaced every 30 yards throughout the course.
There's a track adjacent to the football field, so you'd carry some jerry cans over there as you exit the stadium. Once you get there, you'd run a lap with steeplechase obstacles (water jump + hurdles) before doing a bunch of obstacles on the infield, similar to what you did inside the football stadium. The last obstacle would be another Platinum Rig before doing a final lap on the track to encourage a sprint finish.