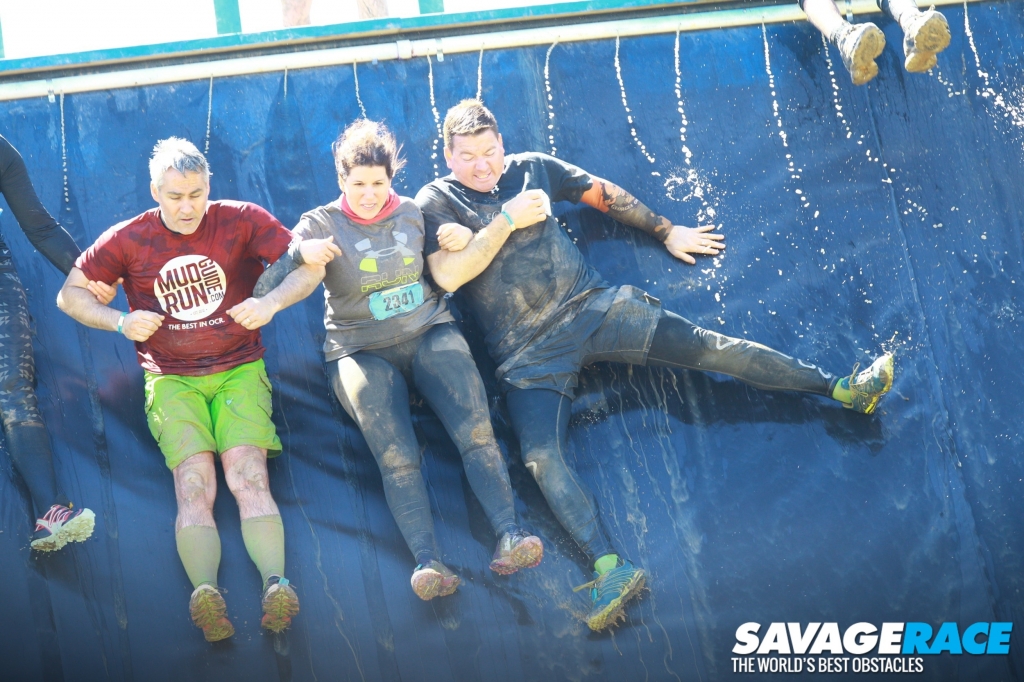 Savage Race again returned to the beautiful Moonlight Stables and Equestrian Center, while some would think that this being the only place that Savage has held its events here in Georgia that they might want to change things up, having done each event here they always find ways to change things up, so the course is never the same.
Savage Race Georgia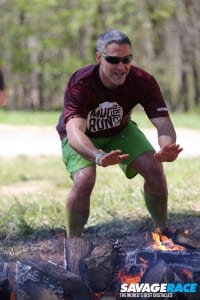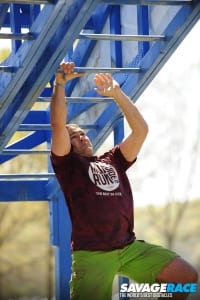 The weather was a little on the cool side with a strong wind blowing, which made the water obstacles and Shriveled Richard that much less fun, but this is Savage Race and a bit of a challenge is assumed. Weather always seems to play into the Georgia Savage events, if it is not raining, then it is either cold and windy, or HOT and no wind.
The obstacle placement from Savage was spot on, as usual, keeping us wet and cold, which made Saw Tooth really tough after followed Shrived Richard this year. Davy Jones after the mud crawl was nice to get those couple of pounds (10-15) of mud off before running again. The hills at Moonlight eat up legs and spit them out, even the elites who have run this course multiple times have a difficult time with them. Having them early in the course layout just spaced the runners out, rather than totally crushing already tired legs as they do when the course direction is flipped and the hills are near the end.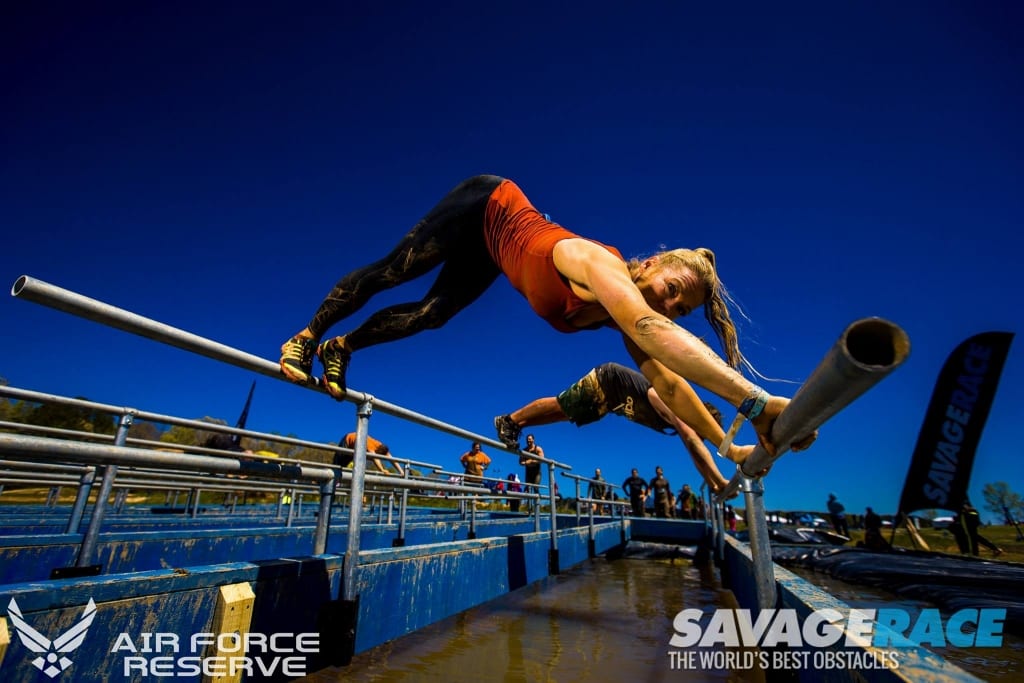 Georgia was graced with a return of Wheel World and the new On The Fence, which really showed who knew how to hang in there and who didn't. While the course ate up legs the Savage obstacles tend to do the same to hands and arms. If you are reading this to get an idea what to train on for an upcoming Savage Race, grip strength and holding endurance would be a good idea along with leg recovery. One of the other new obstacles, Big Cheese, was a bit of a fail for me, climbing up and over is old hat. That said, Savage Race's MultiRig is done right, unlike a different three-tiered distance race whom I will not name, Savage actually had enough height that even the taller guys did not have to pull their legs up to clear the ground. The other thing Savage is doing correct is the wristbands that must stay on if an elite wants to stay in the running for the money, not just fail an obstacle and burpee-on, it is complete/repeat or out of the running. There were a number of elites that were defeated within yards of the finish because the cold and wind had sucked everything that had left at the end of the course.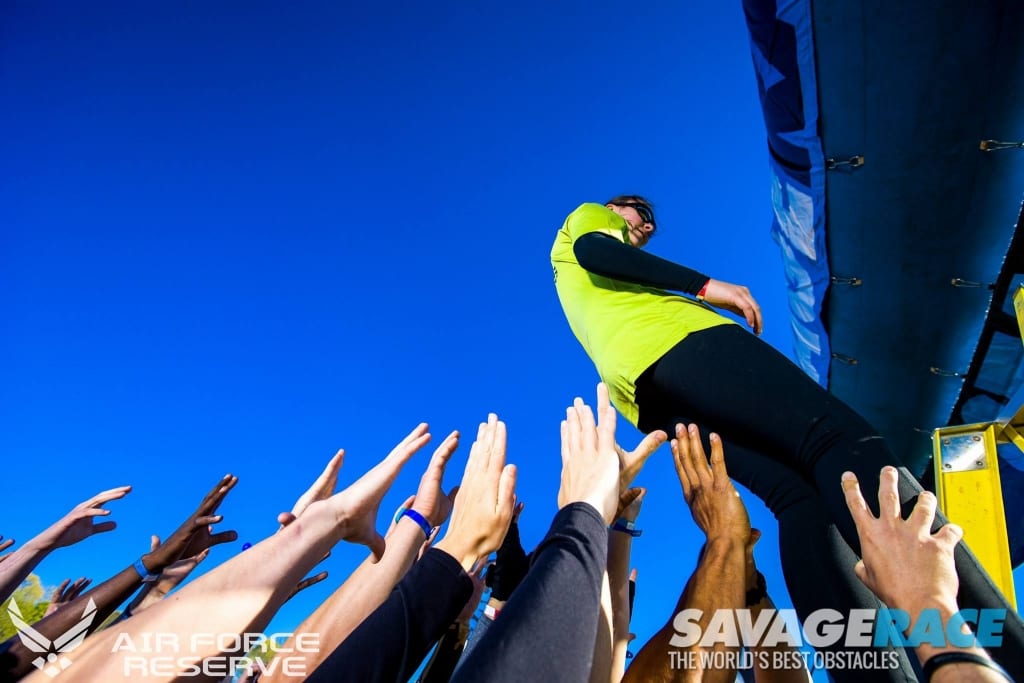 Will there be someone who can take the axe away from Yuri Force when Savage Race returns in the fall to Moonlight Stables? I for one highly recommend this race series as well as the venue. Savage Race has some of the best and most innovative obstacles in OCR, they unlike another race are constantly adding new things to challenge racers. Keep it up Savage Race, I look forward to seeing what new and wild thing you will throw at us in the fall.
5 out of 5 stars
---
Have you done a Savage Race?  Leave your own Savage Race review and feedback…
Use discount code MRG5 for $5 off your next Savage Race!