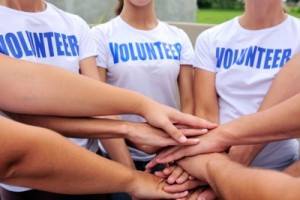 Race volunteers are an integral part of any race. I had heard stories from racers when a volunteer made their day with an encouraging word when it was most needed.
What about volunteers themselves? What is their experience like?
For the most part, people are reporting very positive experiences during their volunteering shifts at races – they mostly talk about the community, about meeting cool people, and about being able to cheer on fellow racers.
However, there is a sizeable minority of racers who have had truly awful experiences volunteering. I set out to identity some common themes by asking the volunteers directly.
Here are FIVE factors that universally contributed to negative experiences in race volunteers, along with direct quotes from volunteers, AND how race organizations can address them.
INCONSISTENCY
Sometimes, the shifts are four hours, sometimes, they are eight hours or longer. Some shifts include a lunch for the volunteer; some leave the volunteers to fend for themselves (ironically, those that received lunch talk about getting Cheetos and chips – an interesting choice for a race organization that aims to promote healthy living). The remuneration varies from event to event, even within the same race series – from race registration to merchandise.
Standardize the remuneration across events (within the same race series). E.g. a six-hour volunteer shift gets you a free registration to the race of your choice plus $50 worth of merchandise.
LONG HOURS
"After working bag check for 12 hours, and mistakenly thinking a full day shift was from 6 am to 6 pm, and getting the ok from the staff member managing bag check to leave at 6, we got told at check out that we shouldn't have volunteered at all because we didn't stay for 15 hours, and that we took up volunteer spots from the hundreds and hundreds of people who would have stayed the full shift. We knew we made a mistake with the shift times, but we didn't just peace out. We asked the staff member if they needed us, they said no and told us that we could leave. We didn't appreciate being yelled at and talked down to after 12 hours of working hard at bag check."
"The shifts are too long, if they reduced the shift hours they may be able to have a larger pool to choose from…for out of town events we stay overnight and are willing to work a few hours in the morning then race and drive home, but the lengthy shifts deter us from offering our services."
"I found it to be quite "slave driving." Once we were in position at an obstacle, it was a 10 hour day without any break, couldn't leave to use the washroom once the first heat started until the last person was through…That's a long time to be standing unprotected in the sun."
"You shouldn't have to work 12 hours for a hoodie."
Make shifts shorter. There is simply no good reason for someone to be at the top of the mountain for 10-12 hours. Often, the length of shifts is disproportionate to the little remuneration volunteers receive.
LACK OF ACCOUNTABILITY
Every race director dreads bad weather on race day – one of the reasons is because half of the volunteers may decide simply not to show up.
"Can Spartan Race punish the flakes? Maybe there is a two-strike rule, where if you fail to show up twice, you cannot volunteer for a year. Do it again at your first volunteer shift after your ban expires, and you are banned for life."
Life ban or not, developing an accountability system for the volunteers is important – if there are no consequences for not showing up, then not showing up is simply too easy.
NO INSTRUCTIONS
It is not uncommon for race volunteers to show up to their shift, only to stand around, waiting for some instructions to be given to them. When guidelines are finally given, they are often insufficient.
I think a lot of time was wasted just standing around waiting for the next thing to do.
There was no instruction about what to do if there was an emergency or how to enforce penalties or simply what to do if we needed a break.
"My biggest concern is safety. I very strongly felt that there needed to be a clearer safety briefing, a discussion of who had first aid skills, what to do about certain kinds of emergencies, etc. A man broke his leg at one obstacle. It took almost a half hour for the crew to come out, and when they got there, they had no plan for how to get him safely down the mountain. It was chaos, frankly and a bit disturbing as a racer."
Have a brief meeting with volunteers before their shift starts. Also, develop an instruction manual for volunteers that can be simply shared with them few days before the event – a pdf document by station, outlining procedures (timing is important here – some volunteers report not getting the details of their assignments, or parking passes until the morning of the race). For example, if you are volunteering at registration, you just go to the corresponding section of the manual. If you are manning an obstacle, the same thing applies. As bigger race series are increasingly using the same set of standard obstacles, so staff would not have to recreate the manual for each event – the same manual can be applied to all the races.
LACK OF COMMUNICATION
"I was way up the mountain on the course the entire time. The only contact was via walkie talkies, which didn't work half the time."
Given the number of the events, and the exponential growth of the company, there is no reason why there can't be an actual process.
Standardize the approach to volunteers across races, including clear instructions few days before the race, electronic volunteer packets, including parking passes, and walkie-talkies for volunteers at furthest obstacles, so the volunteers can get in touch with organizers in case of emergency, or needing a break. [Notice this can also be used with international races, as part of the franchise. The volunteering manual can simply be shared with the appropriate race directors.]
Many volunteers are reporting that they had a blast, met great people, and can't wait to do it again. I hope that the above strategies can help making everyone's volunteer experience just as rewarding.
*Note the above themes have been identified from race volunteers' experiences (including my own) working with Spartan Race in USA and Canada, however, they may apply to other race series as well. 
Hugs,
SOLO
---
Disclaimer: The viewpoints expressed by the authors do not necessarily reflect the opinions, viewpoints and official policies of Mud Run Guide. The comments posted on this Website are solely the opinions of the posters.
---
Disclaimer: The viewpoints expressed by the authors do not necessarily reflect the opinions, viewpoints and official policies of Mud Run Guide LLC, or their staff. The comments posted on this Website are solely the opinions of the posters.