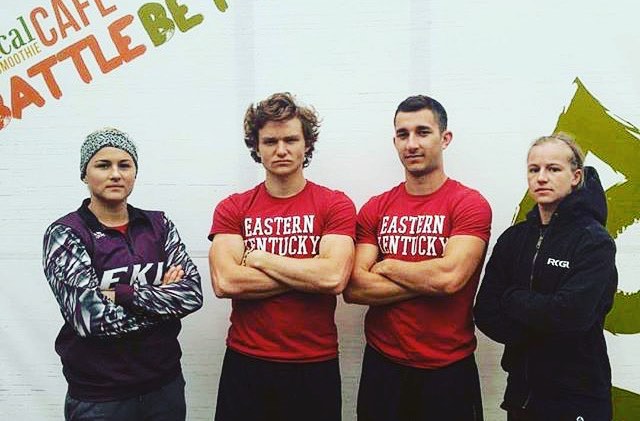 There are massive amounts of young individuals out there, full of energy and ambition that have yet to participate in obstacle racing.   For someone who wants to create exposure for the sport; and get college students out of bars and parties and on to the obstacle course, the low participation numbers are frustrating.
You would think the youngest age group would have the most participants. It wasn't that long ago that most of us were out playing in our backyards, running, jumping, climbing, and creating whatever game we could imagine. This demographic likely has the least amount of discretionary income but with the right incentives and marketing strategies, college students would be willing to spend less on other things. I decided to look at a recent random Spartan Race, Battlefrog Series, and Savage Race and the participant numbers were what I had suspected. Despite being a slightly larger demographic as a whole, the 20-24-year-old demographic is significantly outnumbered at obstacle races.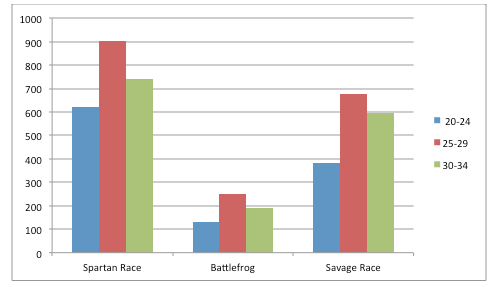 The question for race companies and people like me interested in reaching college students, is how do we get more of them to our races? One potential solution is to develop specific competitive options for college students. I believe if any obstacle course racing company created a (college) division in their race options it would open up a door to bring more young competitors into the OCR community. There are multiple ways to structure this. It could have the same set up as the masters division or it function similar to a cross country point system, which would bring a team aspect to the sport. Make it a four-person coed team and score it like you would any cross country meet. Then add the college division to the world championship, with the teams who qualified. For example, the top 3 teams at each race qualify to compete at world championships.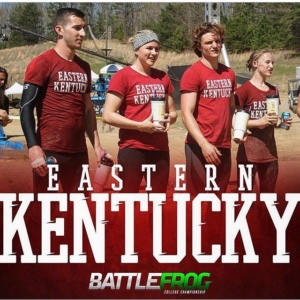 This creates an incentive for existing college competitors to recruit friends to create a team and compete. It would bring a new competitive spin to the currently untapped elite side of this sport. I know from experience it is hard to convince most college friends to roll around in the mud, climb over walls and up ropes, or carry a sandbag up a hill. However if there was a podium, competition, and awards, I think it would be much easier to introduce the sport to more elite-level athletes. The networking effect of bringing more friends could be considerable. I have been competing as an elite-level competitor for a year, but I have discovered that over 80% of the people I talk to at school have no clue competitive obstacle course racing exists.
While I do not have experience from the racing company side of the sport, it appears as if the logistical aspects of making this happen are not overwhelming. All it would take is creating a (college) option when selecting heat/age group. It would add some time to the awards ceremony and cost for awards for the division. However, I and probably most other racers would still compete without awards just for the recognition that my team/school was able to compete with other schools across the nation. I feel there is tremendous potential for adding a college division.   The possibility of attracting 20-100 or even more college athletes (and potential future OCR stars) to each race with little additional expense, does not seem to have a downside.
We need (and I want to see) more of the college demographic competing in obstacle course racing. The number of athletic-minded individuals is already there, so all we need is more exposure and incentives for this age group. BattleFrog introduced their short course college championships, but no racing company has yet created a series and season-long option. Who will be the first to take a chance and seize the opportunity in front of them. On board and jump at this tremendous opportunity with very little risk involved?
---
Disclaimer: The viewpoints expressed by the authors do not necessarily reflect the opinions, viewpoints and official policies of Mud Run Guide LLC, or their staff. The comments posted on this Website are solely the opinions of the posters.