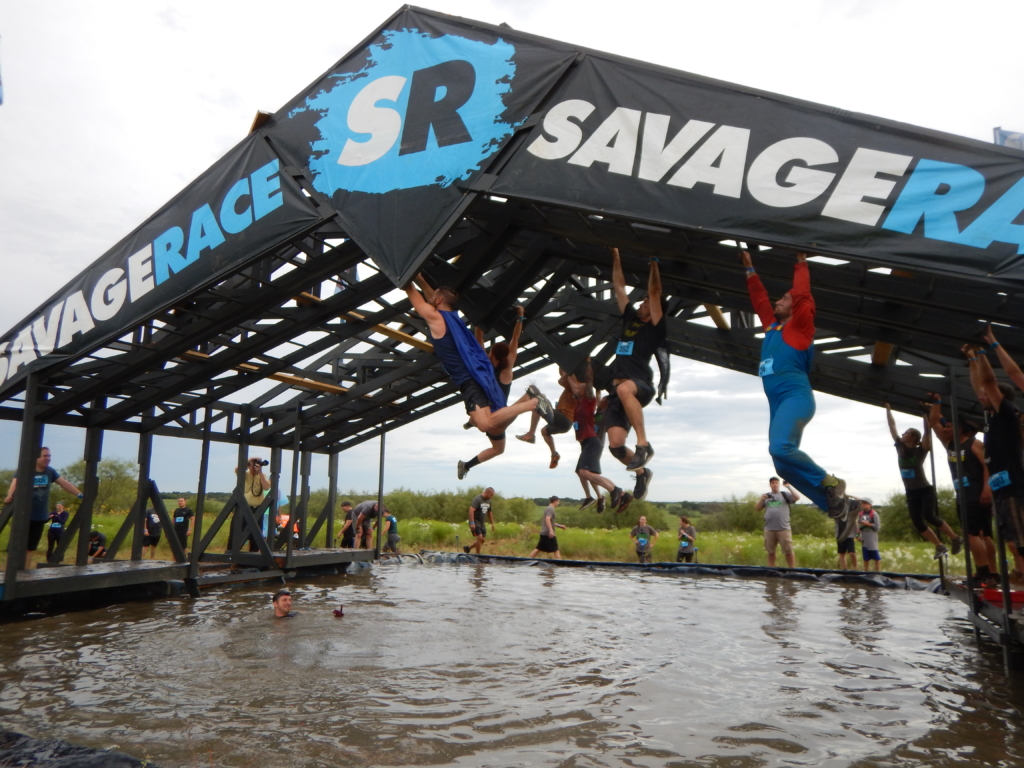 With their spot-on marketing, and Facebook posts from my east coast friends, I COULD NOT WAIT to run a Savage Race. Being that they don't go further west than Texas, I decided to take matters into my own hands and signed up for the Dallas Savage Race on September 10, 2016.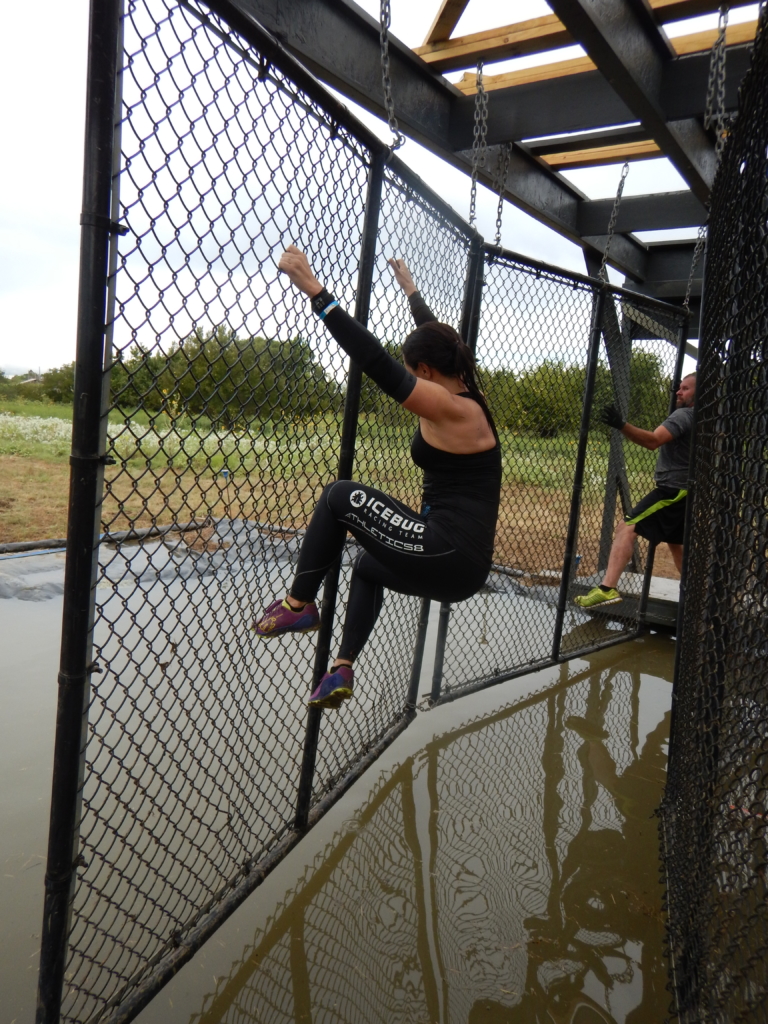 Myself and fellow "Mud Run Guiders" Nina and Eric Acuna arrived early Saturday morning to Beaumont Ranch, located in Grandview, Texas. Early morning rains left the air full of humidity and the grass fields (and obstacles) soaked with dew. After a little back up with the parking, we scored a close spot and made our way to the festival area. It was a small festival area with all the essentials (merchandise, bag check, food trucks, showers and changing tents).
Check in was quick and easy.
Armed with a camera and a positive attitude, the Acuna's and I jumped into the 9:20 am wave. I have to say that Matty T was a lot of fun at the start line. His pep talk was interactive and entertaining. He had us linking arms with strangers and chanting in unison to get our blood pumping and the adrenaline going. I also want to note the placement of the "Shriveled Richard" obstacle next to the starting corral was a fun idea. The runners on the course had some fun splashing ice cold water onto us while we waited to run. I made sure to pay it forward.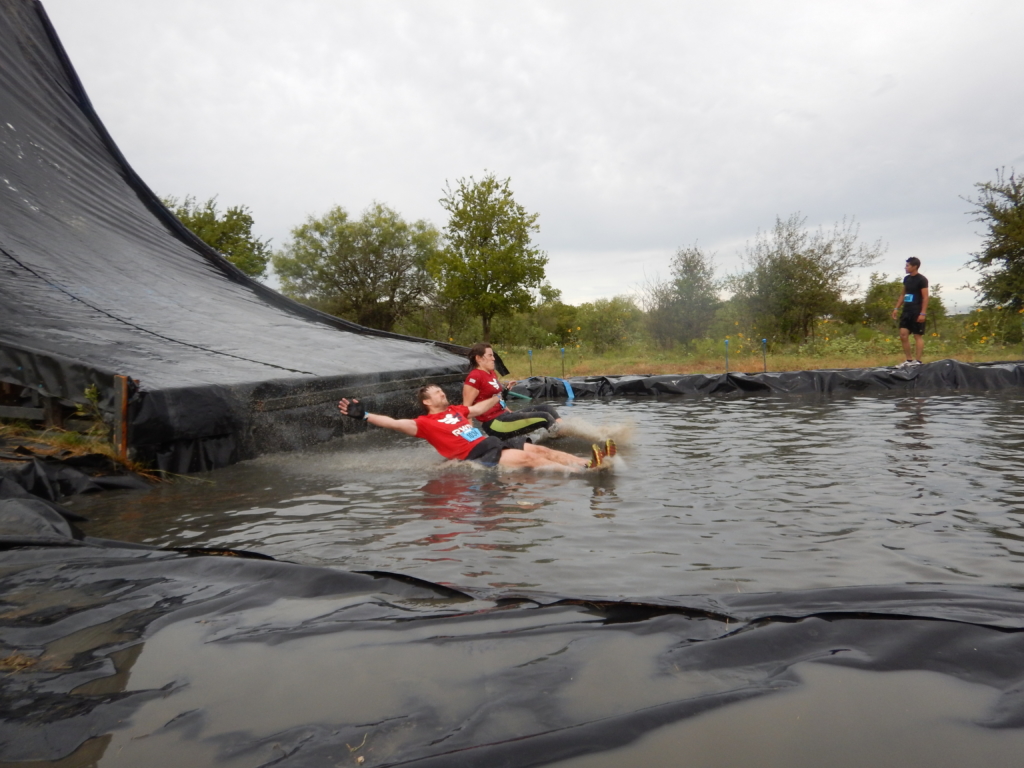 The course was 5.6 miles of rolling hills, trees, and fields of sunflowers mixed with a small river and cow patties. Boasting 26 obstacles, Savage did an AMAZING job at keeping their race innovative and unique. Sometimes it's the simple things like jumping off of a platform or adding a twist to the traditional that make all the difference. Savage offers both one-of-kind obstacles along with the traditional. It's fair to say that I was impressed with almost all of their obstacles. I loved "Tree Hugger," which was a unique traverse-type obstacle consisting of a combination of wood and metal poles with either a foot divot or abnormal hand hold.
The newly added "On the Fence" made racers traverse sections of chain-link fence that were suspended above water. "Pole Cat" had racers stretched out as they edged their way across uneven, horizontal poles above a pool of water. I also really enjoyed some of their signature obstacles such as the intimidating "Saw Tooth" monkey bars and the spinning nature of "Wheel World." I would also like to note the presence of lifeguards (and even a rescue scuba diver) for the deeper water obstacles. I felt the safety concern was properly addressed.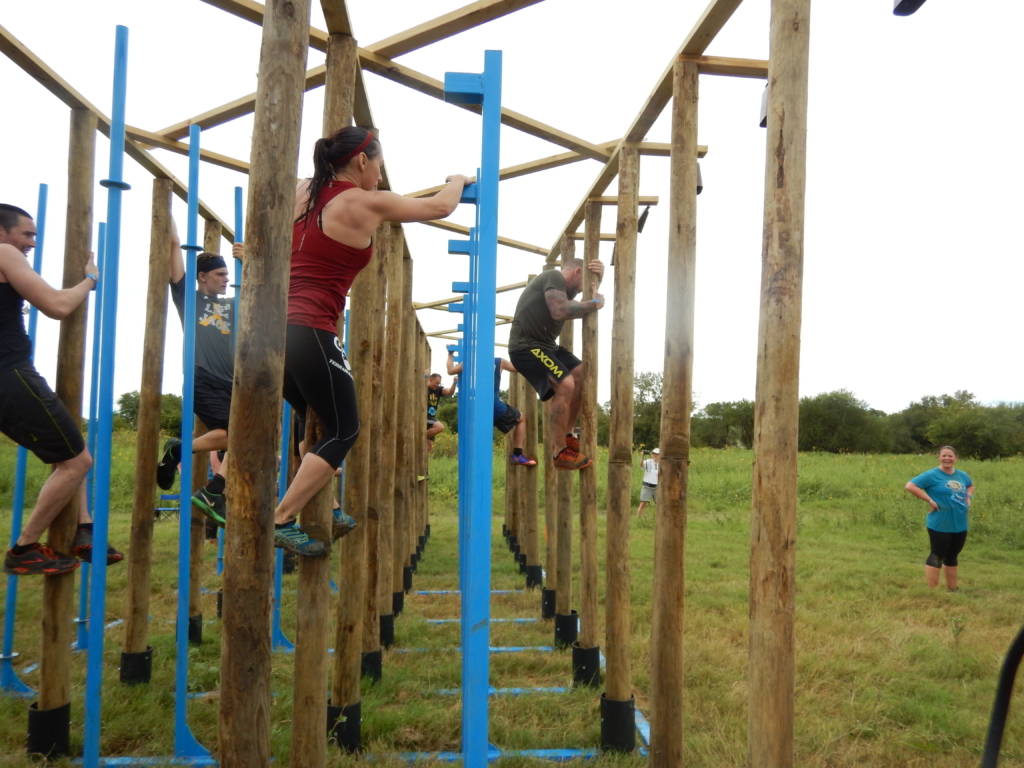 Where would I make changes? I would beef up the merchandise tent because the selection was minimal and after a race like that, people want extra swag to brag about. I would add bananas at the finish line because….I just like bananas. Ha. I would also switch to mini water bottles or cups instead of full water bottles at the stations to cut down on waste. It may be wishful thinking, but I would also LOVE to see a slow expansion to the west coast. Just sayin'
In the end, I give Savage Race 5 stars. Although some of the obstacles could be intimidating to a beginner, I would recommend this race to everyone. If you haven't tried one yet, what are you waiting for?
Rating: 5/5
---
Have you done a Savage Race?  Leave your own Savage Race review and feedback…