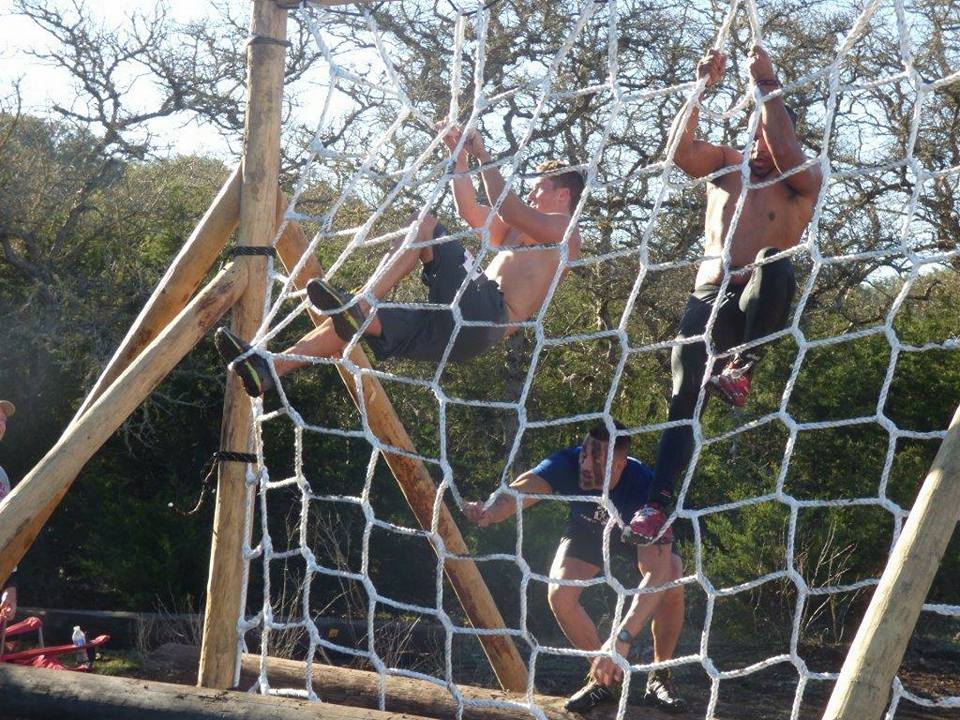 It's a new race season, and what better way to kick it off than by running a race that: I have never done before Green Beret Challenge and at a venue that has never hosted an OCR before. Top that off with one of the top athletes in the sport being there and the venue also being the host of the upcoming US OCR Championship, you have a great recipe for a hell of a Saturday. This message brought to you by, everyone out there with no cell phone signal. Maybe AT&T can sponsor the US OCR Champs and get some repeaters out there… just saying!
This race day started out in typical Texas "winter-ish" fashion. Leave San Antonio at 4 am and it's 78 degrees, arrive at the venue and it's 37 degrees. Mill around and get warmed up for the sun to come out after the elite heat and it then gets to over 85 degrees with nary a cloud in sight. To everyone who is unfamiliar with Texas weather: If you don't like it, wait ten minutes. It'll change. With GBC being a smaller race it is a much different feel than when you are at the big boys. You're able to relax a bit while waiting after registering. The festival area isn't cramped at all, no need to worry about bag check and there's still enough room to break off and get your warm-up in while waiting.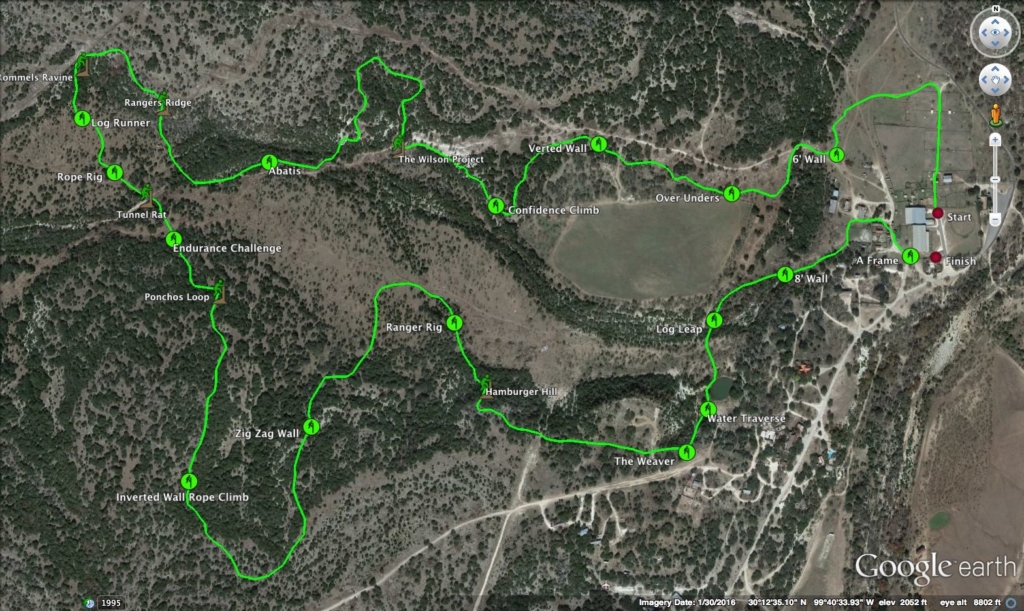 Now, let's talk about GBC and the obstacles. Everything out here is made from just giant logs. 16 obstacles, and 3 endurance challenges of beautiful nature engineered to give you hell. For any seasoned OCR vet, the obstacles won't be too challenging, and for those in the elite bracket, you'll be able to get through with a couple hiccups. Example: Climbing a rope, then having to go over the post the rope is connected to, to then go down the inverted wall in front of you. Go up a weaver directly into a rope traverse. Really great combinations of obstacles that caught some of us off guard. Well played Mark Ballas… Well played.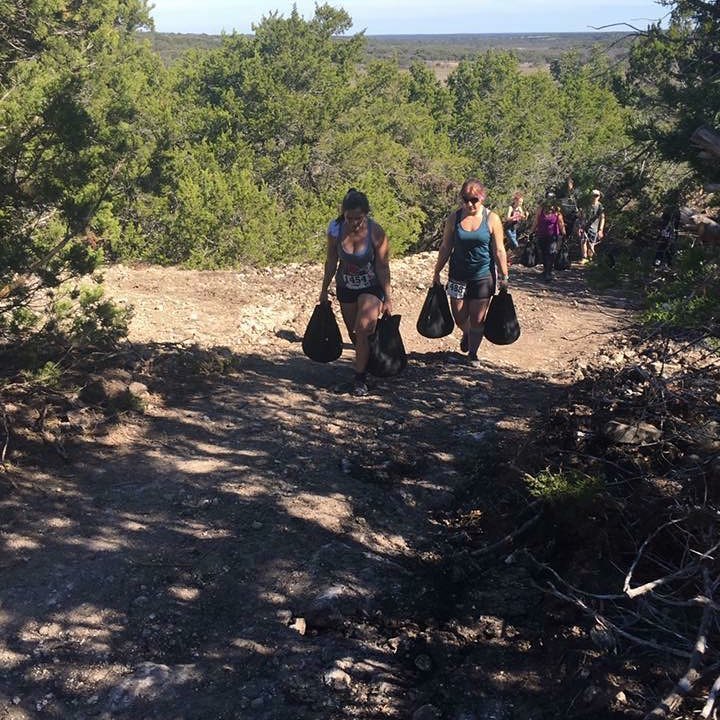 Now, I mentioned three endurance sections. Let me go backward on the course for you. The final one was a double gravel bag carry. It felt like a good 40lbs in each bag, down and then up a rather steep hill with loose gravel footing. The second endurance item was a sled drag. I'm thinking there was at least 80 lbs of dirt in them for the whole loop. It wasn't bad until you got to the end, an uphill section where it was loose dirt when made your sled go from slightly gliding on the hard surface to being pulled back by the demons behind you.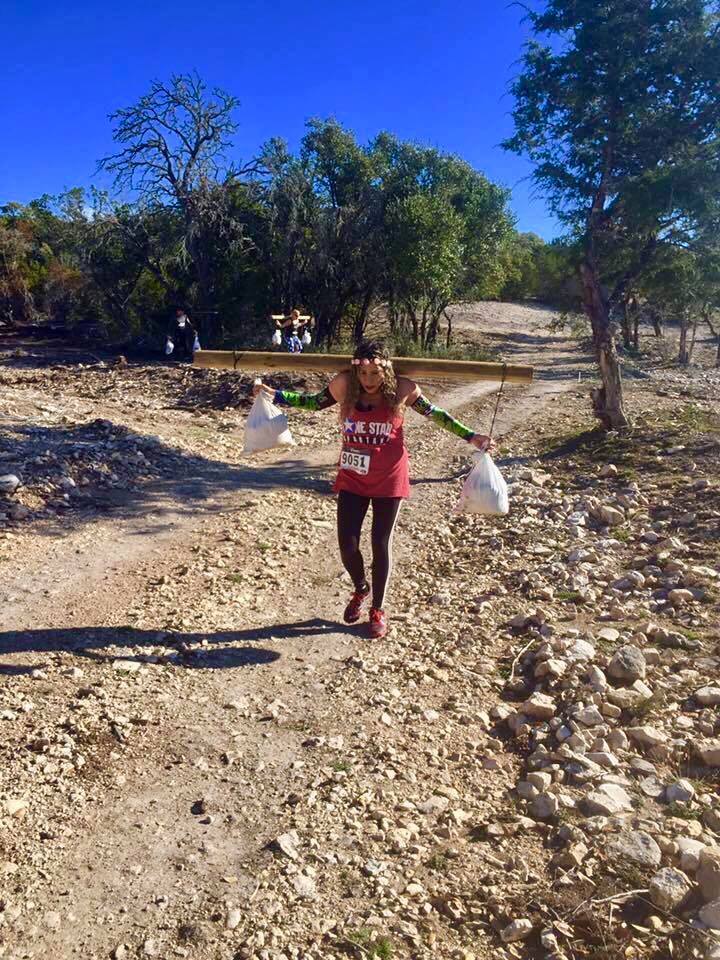 So, what was the first? The first endurance test was about a mile-ish into the course. Running at a quick clip, we all get to the Yoke Carry. What is this? I'm glad you asked. This was the soul crusher of the race to most people. In the first mile, you run up to be informed you must grab one of these six-foot long and three-inch diameter aluminum poles (women's were wooden posts) that have 50-lbs sandbags tied to them with about 3-ish feet of paracord at the ends. You then need to back squat carry that for the next half mile.
Now, think to yourself, it's not that bad. It's on your back, shouldn't be too difficult. APOX ON THEE!!! This thing was made to screw with you in every way possible. Pick it up, get stable, now walk. Oh, don't forget, the bags are hanging; now you must worry about sway and spin on them. Go up a hill, go down a hill, make turns, be at angles, one bag hits a rock. Now it's swinging opposite and spinning. This endurance challenge is meant to destroy you. Take away your core and lower back stability for as long as possible. Burn out your legs managing that weight through rugged terrain and set your lungs on fire.
This was such a fun race. Mark Ballas and crew were able to put something amazing together in such a short time with limited staff in a venue that's never hosted a race, so I'm sure logistics putting that together added even more to prep. I can't give them enough credit for what they were able to put together out here. This is also giving me some very high hopes and expectations for the US OCR Championships. The venue is Texas scenic beauty at its finest. That also means, you're running through Texas terrain, which means that alone is trying to eat you alive.  See you all out here again soon, and get to a Green Beret Challenge near you, you won't regret it.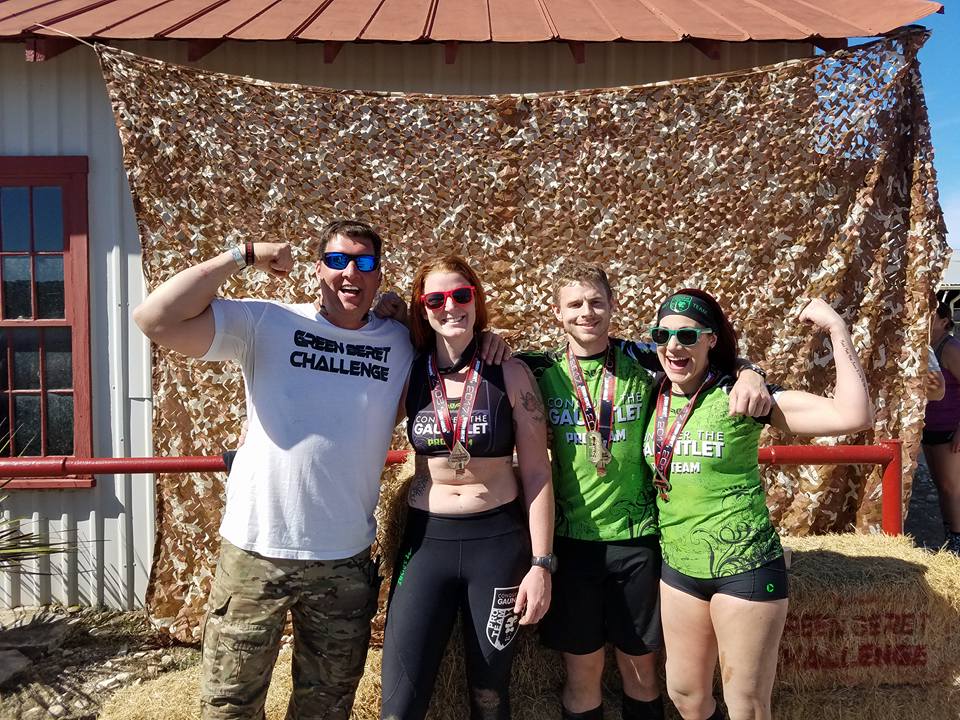 Rating: 4.5/5
---
Have you done a Green Beret Challenge?  Leave your own Green Beret Challenge review and feedback…
---