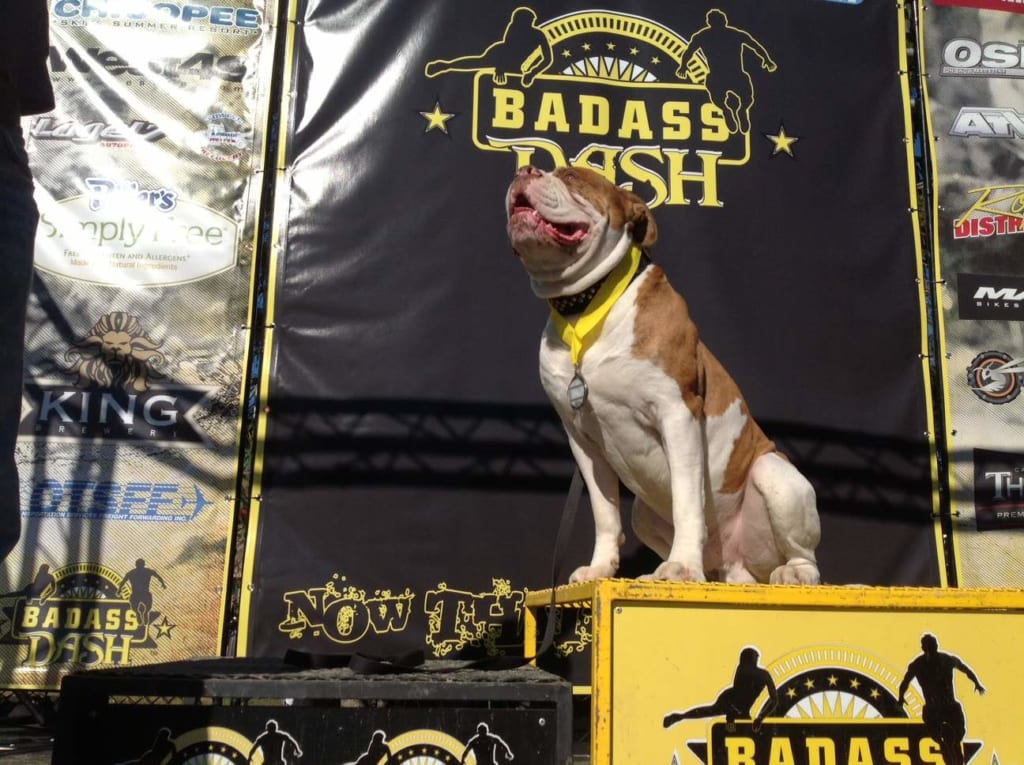 The dog has long been referred to as a mans best friend. Many trail and some road runners would take that saying one step further stating a dog is a man (or woman's) best training partner. For years there have been a handful of road and some trail races that allow you and your favorite K9 companion to run and race side-by-side but until recently heading off to your favorite OCR the dog had to stay home.
While a few service dogs have been seen on courses over the years for most dog owners they have to leave their best friend at home on race day. Badass Dash changed that model! Badass Dash is known as a fun and challenging obstacle racing but in addition to offering competitive and open waves, they also offer a K9 division.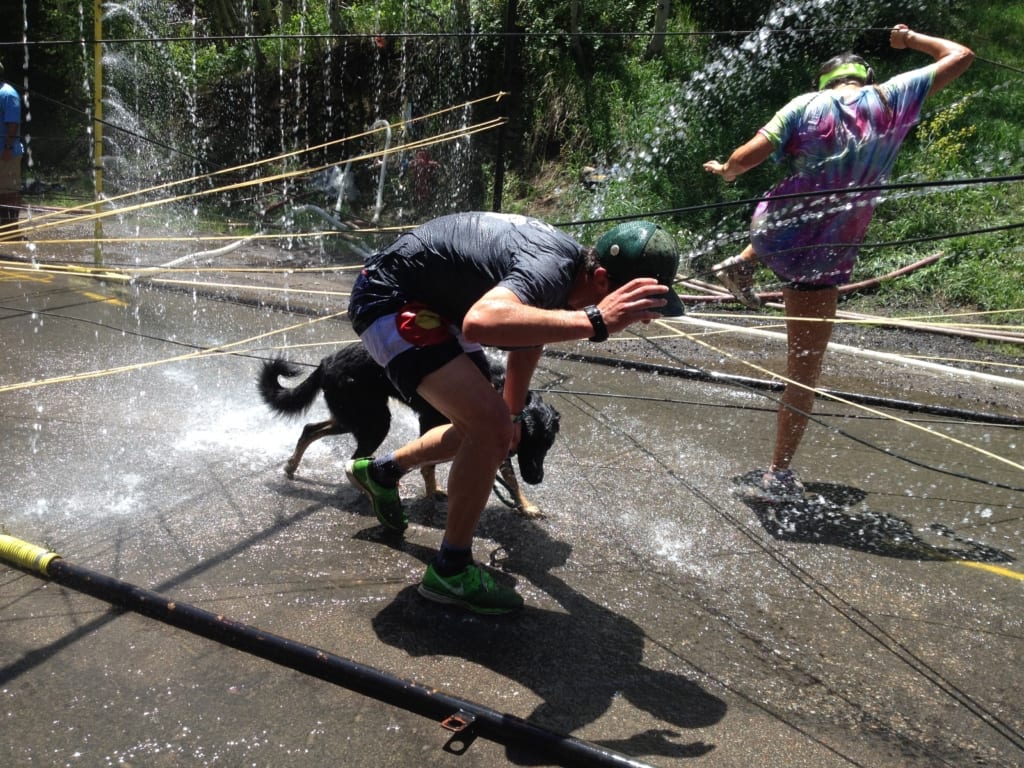 Obstacle Racing is a sport that continues to evolve and new opportunities continue to come for those interested in racing. No longer do you have to leave your dog at home on race day with the
Badass Dash
. They have created the first K9 Companion Division. No longer does the dog have to stay at home on race day but she can race with you on course. Truly a new day for OCR where many of the other events do not allow dogs at all at the races. Definitely, a way to test your trail buddy on the course. From the website:
Zuke's K-9 Companion Division is "the original" obstacle course team-challenge for dogs and their owner! Your Zuke's K9 Companion team will consist of one runner (14 years of age and up), and one canine (one year of age and up) of any size, shape or breed. The 5K (3.1 miles) course is specifically designed to create a fun and challenging adventure. Your Zuke's K9 Companion Team will follow much of the Recreational Division course with a select number of obstacles designed specifically for each team to conquer together.
The K9 Companion Division along with all others at the Badass Dash are a challenging race which has something for everyone in the family including the furry friends. It is a great way for not only you but your whole family to get out challenge yourself with some exercise and take on some cool and fun obstacle along the way. The Badass Dash works hard to have something for everyone in the family as well as a festival with sponsors and vendors. As well as vendors for the dogs and pools to cool off in on the festival grounds. The Badass Dash is a perfect race for those who love to run with their dog!
---
Use discount code MRG10 for $10 off your Badass Dash registration!
---