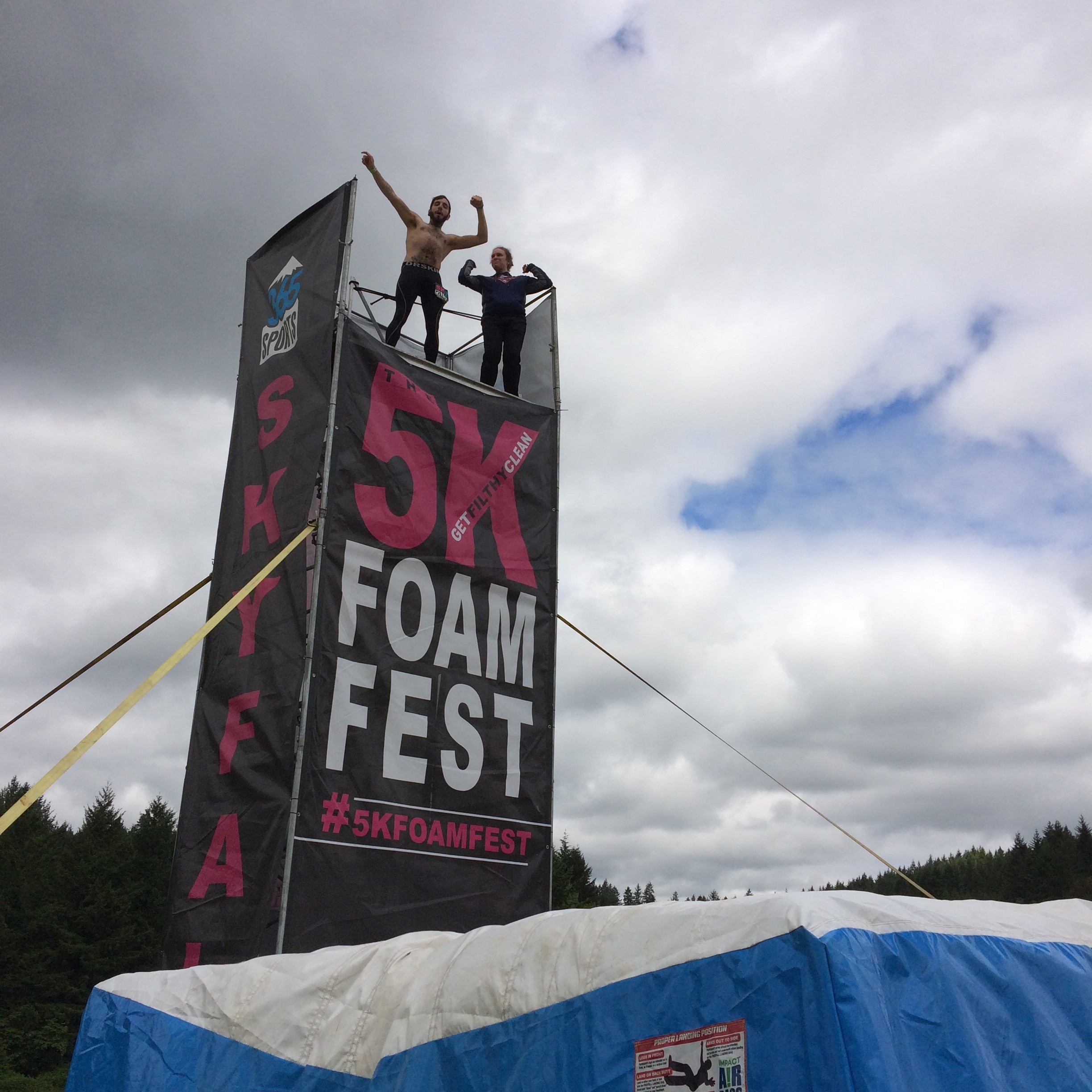 This past weekend, my buddy and I traveled out to Sherwood, OR to get down in dirty running the 5k Foam Fest! This was hands down, one of the most fun races I have done. The course was great, the obstacles were unique, and the crowd was ready for some good, muddy fun! The 5k Foam Fest is a perfect event to bring the entire family to. This race is not timed so everyone is able to get out there and have some fun! The course and the festival grounds were full of smiling faces excited to try something new or even take a break from the competitive OCR that we all love.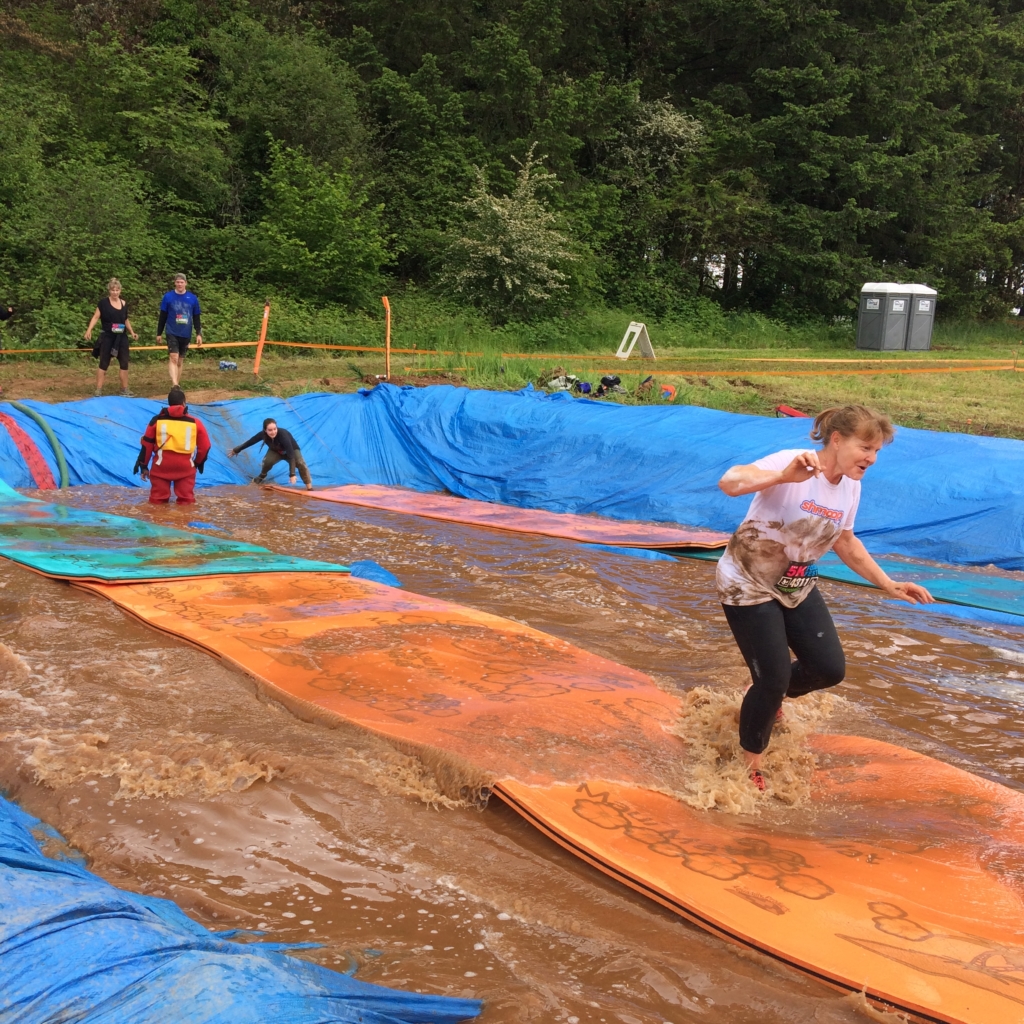 This was my first time running the 5k Foam Fest and I had a blast! Registering for the race was so simple and very affordable. Early bird pricing starts at just $42 and caps out at $72. For an Extra $20 you can even run the course a second time! Arriving at the event there is a $10 charge for parking which was pretty well-organized thanks to some solid volunteers directing the flow of cars. Upon entering the festival grounds participants can pick up their bib as well as some fun tattoos (temporary of course). The festival grounds was set up with food trucks, merchandise tables, a small inflatable obstacle for our mini mudders, and a solid DJ getting everyone pumped up and ready to run.
The 5k Foam Fest is a smaller race event so the crowd and festival grounds was pretty small but the excitement and energy was huge! The Start Line was covered in foam which made that beginning of the race so much fun! Nothing like getting good and clean before running thru 3.1 miles of mud and obstacles. The course itself was mapped out really well with no steep, long climbs which made this race first timer friendly. There were plenty of obstacles that I feel most of us seasoned obstacle course racers are very familiar with ( ie. wall climbs, mud pits, and over unders).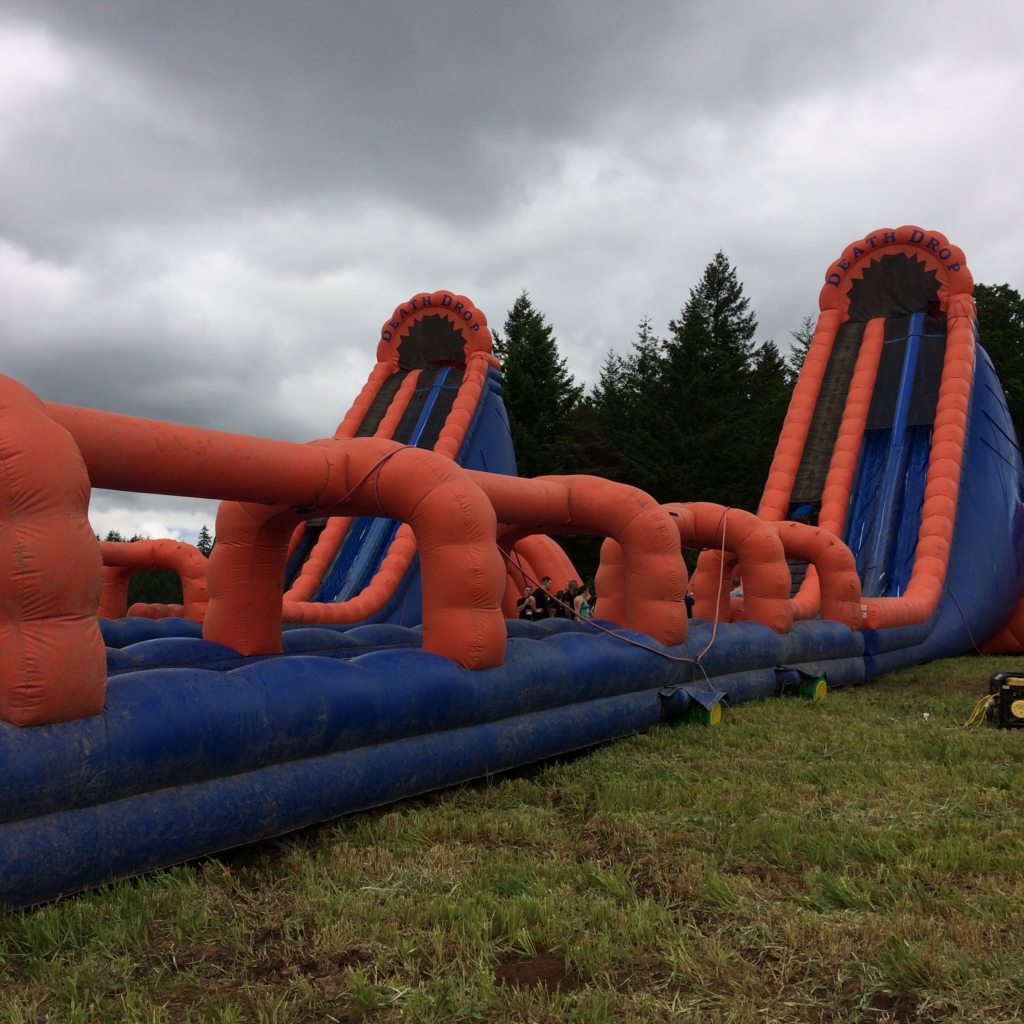 What made the 5k Foam fest so much fun and unique was the variety of inflatable obstacles throughout the course. One of which was the Death Drop Mega Slide! This was a giant inflatable slide that runners climb up and plummet down the steep decline into a refreshing pool of water. I hung out by this one for a while watching runners of all ages take on this exciting new obstacle. Another exciting obstacle on the course was the Chamber of Foam. The Chamber of Foam was essentially a huge bounce house full of foam. Everyone seemed to love this one as friends and families bounced around having a blast before taking on the remainder of the course.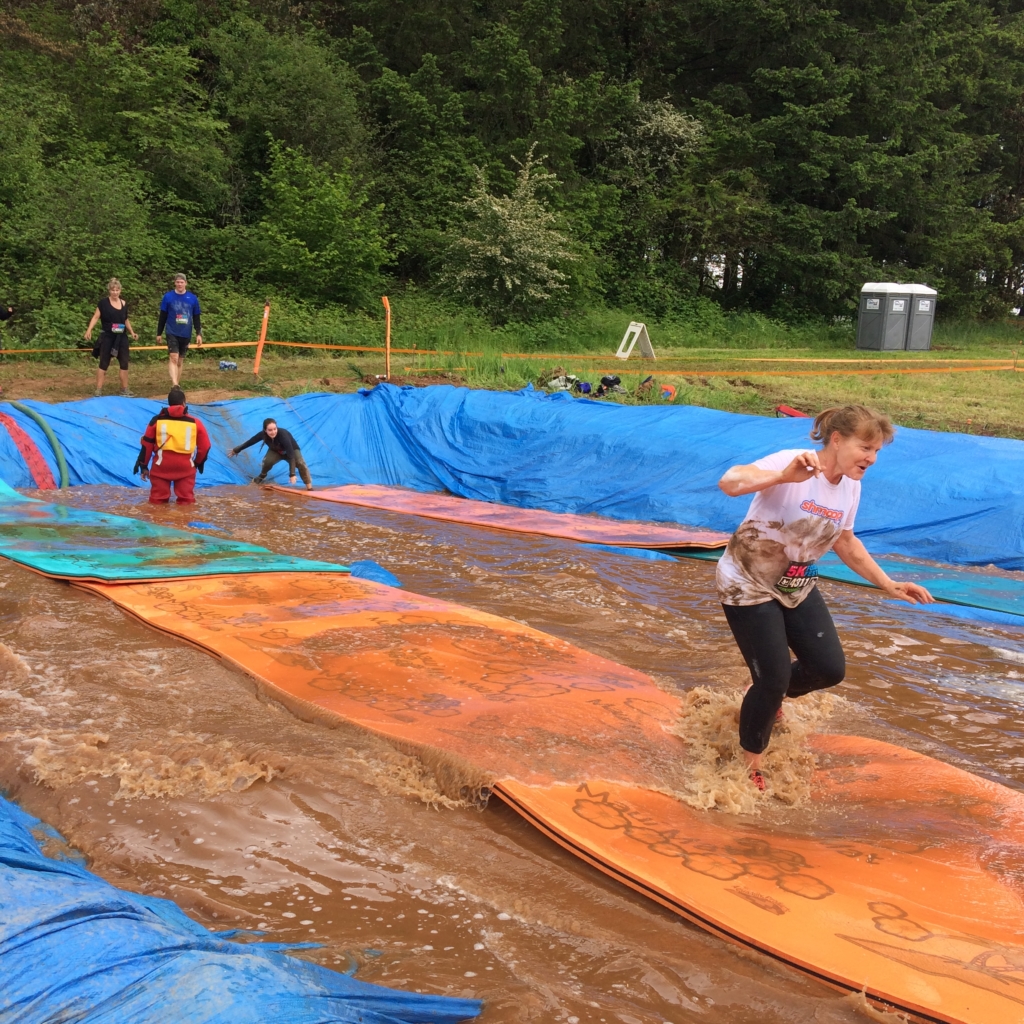 These obstacles were all great fun but my personal favorite was the Lily Pads. The Lily Pads were a slightly more challenging obstacle consisting of a large pool of water (mud) with floating foam pads which runners would attempt to run across without falling off into the water. Upon crossing the finish line runners one last foamy slide and are then awarded with a finishers medal as well as a 5k Foam Fest beach towel to dry off with.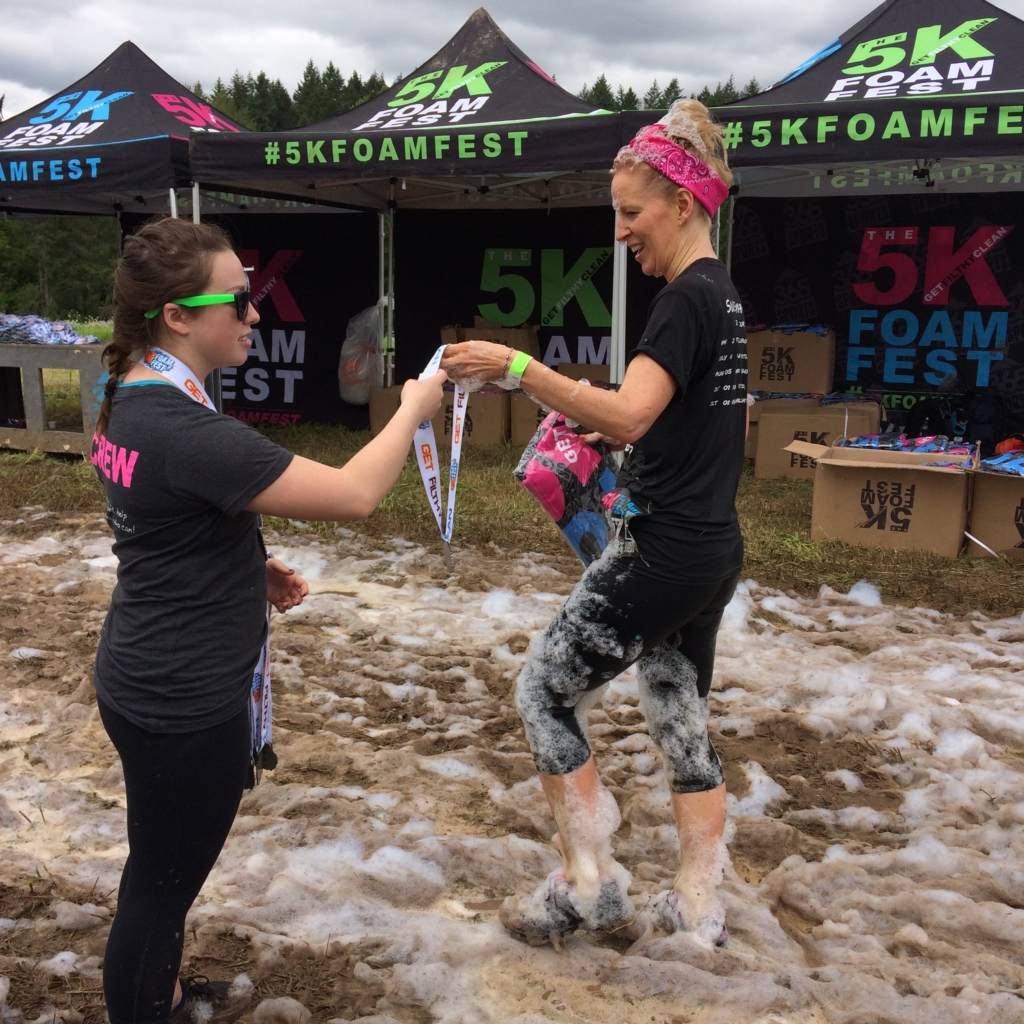 In conclusion, The 5k Foam Fest was a fantastic event and a great way to try something new and challenging. This a great event to bring family, friends, and significant others to indulge in some quality muddy bonding time and maybe even spark a new found love for obstacle course racing. I had a great overall experience, met some amazing racers, and got covered in mud and foam and I will most definitely be returning next year for another foamy 5k mud run!
---
Have you done a 5K Foam Fest?
Leave your own 5K Foam Fest review and feedback…
Use discount code MRG5 for $5 off your The 5K Foam Fest registration!
---