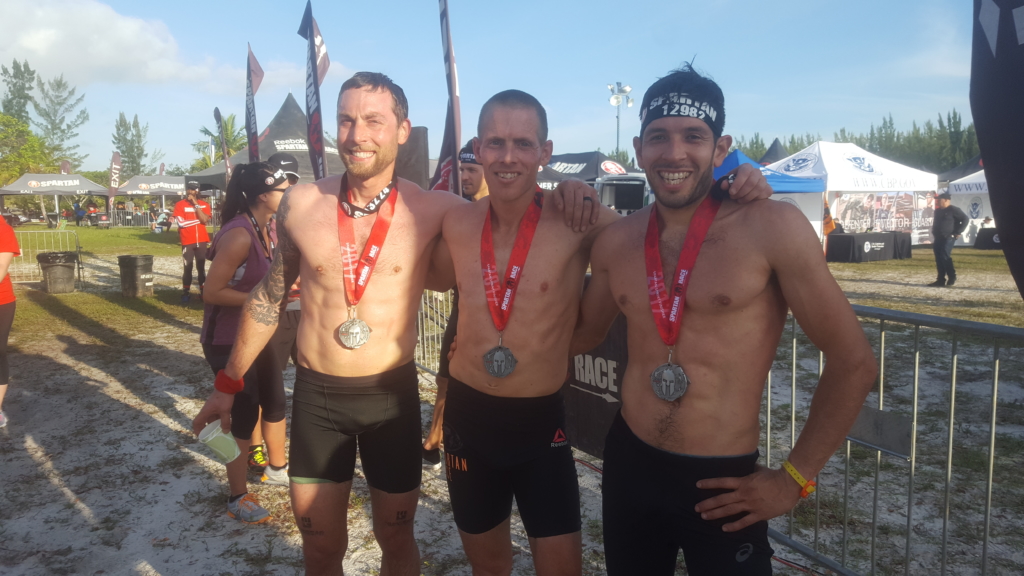 Many obstacle races offer more than one option when signing up for a race. Typically registration is split up into two categories elite (or competitive) or open heats. Elite and open heats both offer participants the same course and the same obstacles but running in either type of heat can offer a bit different experience. Four of the major race series which have open and elite heats are Savage Race, Spartan Race, Tough Mudder – Tougher Heat, Conquer the Gauntlet, Bonefrog Challenge, and Warrior Dash.
Open Heats
Open heats are designed for the vast majority of racers. These heats are perfect for your first time racing in an obstacle course race. It is recommended to start in an open heat before progressing to an elite heat. Participants in an open heat do not race for cash or prizes. Open heats are not as heavily regulated with penalties and are more focused on the experience than the race result.
Elite Heats
Elite or competitive heats are normally the first to run on race morning. Sometimes these heats are split by gender at the start. Participants are normally competing for overall prizes and often time cash purses. Obstacles are heavily monitored by judges or with cameras for successful completion of the obstacle. Typically, elite heats cost more as that money goes towards prizes and such. Running in an elite heat can also act as a qualifier for later championship races.
Questions to consider whether you should race Open or Elite:
Is this your first obstacle race?
If it's your first race, stick with open. Unless you feel like you have enough knowledge from previous mud runs, spend your first experience getting to know the sport in a non-competitive manner. Then the next time take on the elite heat.
How important is your finish time and ranking?
Do you thrive on seeing your finish time and ranking? If so the elite heat is for you. Competing in the elite heat you will be racing the fastest racers of the day and will be able to see how you stack up. At races like Spartan Race, they have a year-long points system and individual rankings for both open and elite racers.
Do you normally finish top 10 in your age group?
If you have been racing for a little while in the open heats and constantly finish top 10 in your age group it's time to think about jumping up to the elite heat. You are more than ready to make the jump and compete with the best and probably beat a lot of them in the process.
How do you feel about waiting at obstacles?
The earlier in the day you race, the less of a chance of lines. If you consistently run in the open heats and find yourself finishing well but having to wait in lines, next race consider bumping up to the elite heat. Starting at the beginning of the day means no lines!
Do you get annoyed if people do not complete penalties correctly?
The fact of the matter is in the open heats penalties are more judged on an honor system than a strict count. If you are the type of person who wants to make sure the rules are followed exactly and every burpee is completed to perfection you should be in the elite heat. After the elite heats are completed judges make sure obstacles were completed and penalties were done to completion.
What is more important to you, racing for time or racing with friends?
What experience are you looking for at your next obstacle race? If you want to have some fun with some friends, the open heat is your best bet. But if you are looking to run your best and really push yourself than the elite heat is your place.
Whether you choose to run open or elite is an individual choice. Most races allow participants to sign up for whichever type they feel most comfortable in. If it's your first time racing in the elite heat, do not feel intimidated for you just might find yourself finishing the race better than you ever could have imagined. Do not fear the elite heat, you just might find out you love racing that much more once you cross the finish line.