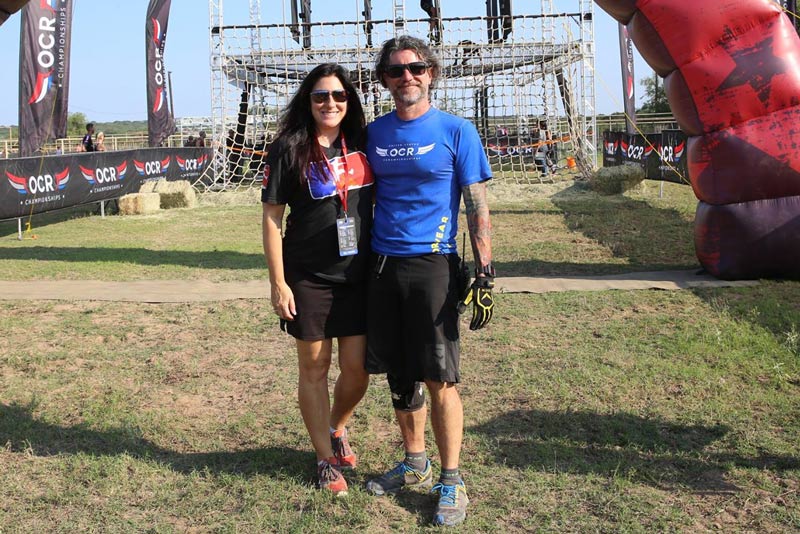 Disclosure: Drywear Apparel is owned & operated by a good friend of Mud Run Guide's Co-Founder (me) and I also designed their logo. MRG and Brett Stewart have no existing financial interests in Drywear Apparel. Drywear Apparel no longer licenses "Hammer Strength Apparel" as a brand, and DWA is the creator of bilayer Transpor fabric technology.
If you only read one line of this review, let it be this:
Drywear Apparel's Men's Performance Series short-sleeve tee is the best training and racing shirt on the planet as far as I am concerned. Period.
Over the past decade, I've worn thousands of different tech tees from running events, received dozens of samples from companies, and purchased hundreds of the latest & greatest "sweat wicking" or "tech tees" and nothing prepared me for the performance of the Transpor wicking material, fit, and 4D flex the first time I tested Hammer Strength Apparel back in 2016 when they were licensed as Hammer Strength Apparel:
"There are very few times had that I had a "holy shit" moment with gear when it far exceeded my expectations, and the first time I tested the Transpor top from Drywear (known as Hammer Strength Apparel at the time) I was simply astounded. Prior to 20+ miles on the bike in 100º temps under the AZ sun, I had no doubt I'd be overheating and shirtless before I was halfway done, boy was I wrong. Even under searing desert heat, once I started to sweat even the littlest bit, the Transpor material immediately felt cool. (NOTE: Photo in lower right below) Fast forward to a couple months ago, I was in the middle of a 10+ mile trail run, and decided to go shirtless to catch some sun. A few miles in, my UD Ultra Vest started chafing a bit, so I put on my Drywear top, and instantly felt 10 degrees cooler. Really." (read the whole article)
More Testing, Same A+ Results
Since that first test, I've been fortunate enough to put Drywear Apparel tops to the test dozens of times all over North America from OCRWC in Toronto, USOCRC in Texas, at Empire State Marathon in upstate New York, at Savage Race in Orlando, running events in Arizona, Colorado, California, and even during #5keveryday runs all over the southeast USA, Vancouver, Canada, and the Pacific Northwest. Drywear Apparel short & long-sleeved tops come with me everywhere and have always outperformed anything else I've ever worn as a base layer or training/racing top. DWA has been #1 with me from first test to today, looking through some of my photos I was shocked how often I've been photographed wearing one at different events from racing to race directing!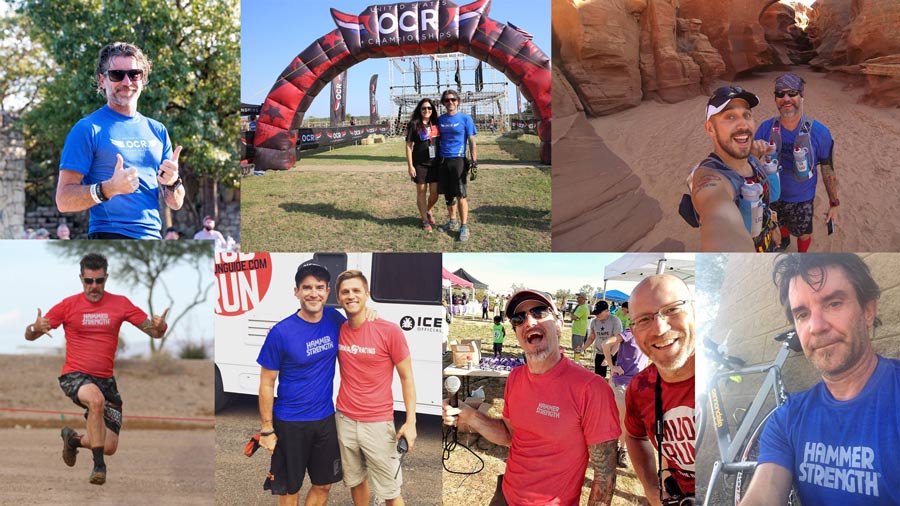 Fit & Function
99% of the time, I wear the Performance Short Sleeve and actually have two different sizes for training and racing. This semi-fit tee in my normal size of medium is perfect for training and any type of activity where flexibility and fit are a must, and it's also a great-looking shirt for casual wear as well. I'll wear a small for racing and get all the benefits of the world's best sweat-wicking top with the close-fitting and stretch fit similar to a light compression top. Note: While DWA does feature a great compression top that I love to wear as a base layer in cold conditions, I am not an avid wearer of compression tops from any manufacturer, and I've tried just about everything out there from UA, Nike, Marena Sport, etc. While I love training and racing in the Drywear Apparel size small, it is a little bit revealing for me to wear around in public – I believe the new term is "smedium."
I do actually find myself "protecting" my DWA shirts a bit from any hard work, but learned my lesson at the inaugural US OCR Champs where Drywear Apparel was the Official Crew Gear – I wore that shirt for all obstacle building and testing with no visible wear & tear. I'm not saying it's snag-proof, but comparing minimal (if any) DWA damage from hauling logs, cutting brush, or bushwhacking through anything to make new trails to how trashed any normal tech tee would have ended up is almost laughable. I know I have several wicking tees that made it to the trash after far less abuse.
Performance
While the fit & 4D flexibility is far above anything else I've ever worn, the sweat-wicking technology is on another level altogether – totally crushing the competition with moisture-wicking performance scores that were absolutely  off the charts: drywear-apparel_sheet
From Drywear Apparel:
Drywear Apparel's athletic mobility flex-fit utilizes bilayer Transpor® fabric technology, equipping athletes with the world's best moisture management, thermoregulation, and full range of motion for optimum performance during training, endurance events, CrossFit, and OCR! Focus on your performance, we'll handle the sweat!
Athletic mobility flex-fit
Optimum performance for endurance events, CrossFit, and OCR!
Keeps athletes drier and more comfortable – Cooler in the heat, warmer in the cold
No odor residue
Lifetime performance guaranteed
100% North American made
Price: $34.95 (Save 10% w/code MRG10 too!)
http://www.drywearapparel.com/performance-series-athletic-men-tee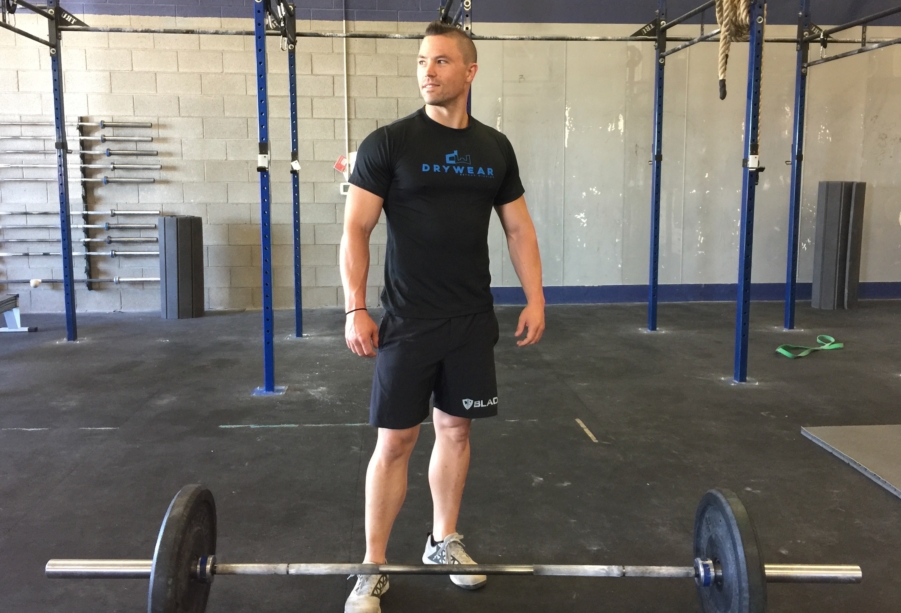 The Last Word
Well, let's be honest here, this will probably not be my last word when it comes to Drywear Apparel, but I'll say it anyway: Awesome.
If you're looking for a premium fit & function for training and racing that just happens to feature the best moisture-wicking performance there is, in my (semi-professional racer/director/trainer/fitness author) opinion you cannot possibly go wrong with Drywear Apparel.