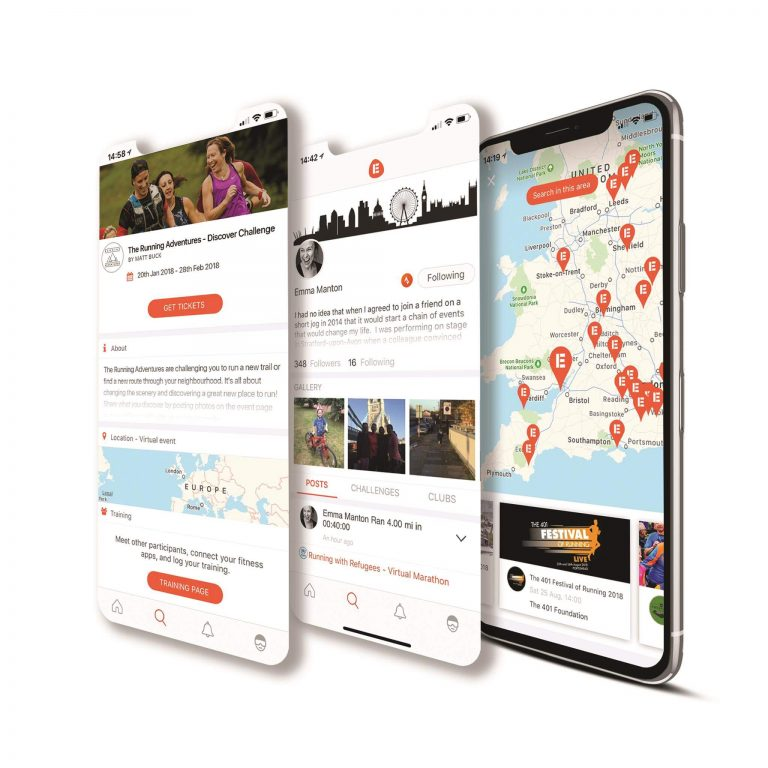 The British based company EtchRock has one goal, to make the lives of race directors easier. The company was founded to connect athletes and races and build a more active racing community in the United Kingdon and beyond.
What is EtchRock?
EtchRock is a social ticketing platform and community marketplace for mass participation sporting and endurance events. For race directors, they have a full self-service event management suite which includes registration, ticketing, online shop and an integrated email & marketing service.
EtchRock the name.. What does it mean?
When first talking about the brand we wanted to build, we came up with the strapline 'Leave Your Mark'. This for us meant taking on a big challenge and leaving an impression. Etchings on rocks are man's oldest way of leaving their mark.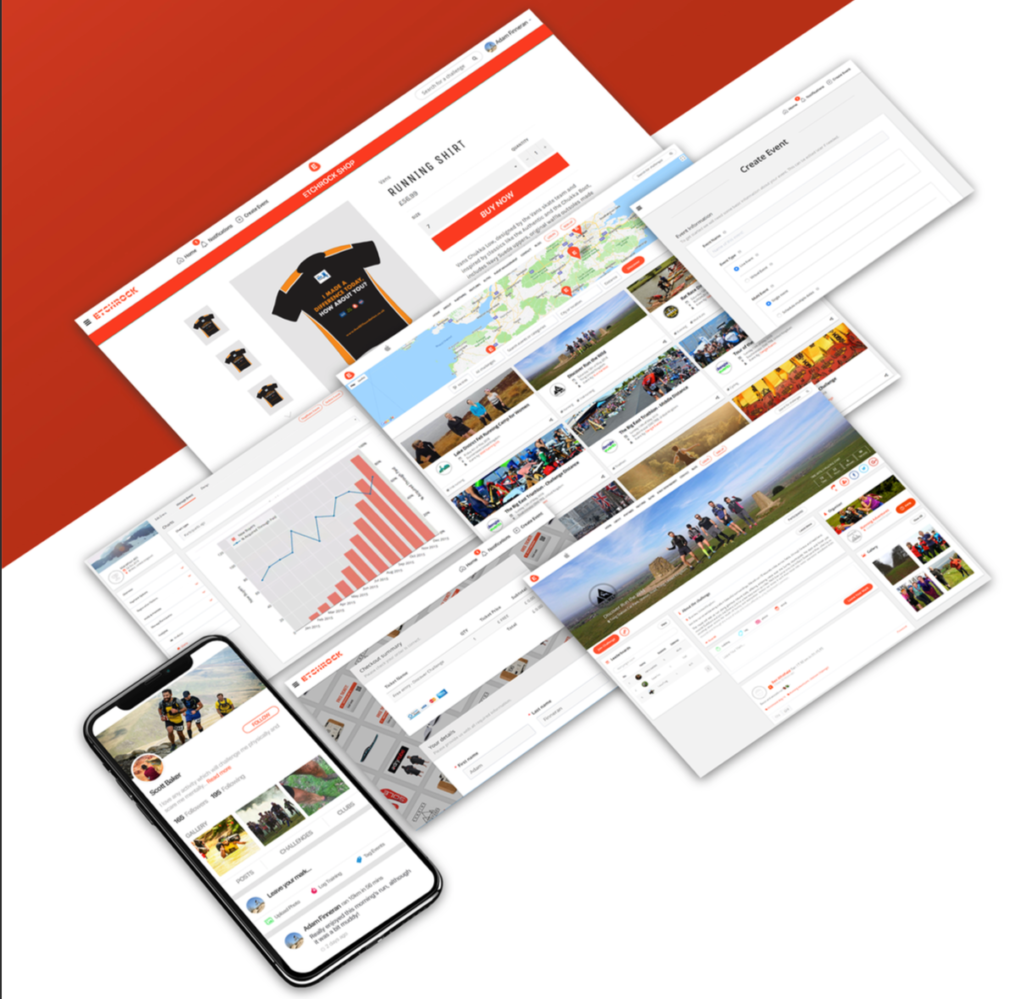 What makes this race registration platform different from others in the industry?
Social engagement. EtchRock is also a social platform for participants; Our competitors are focused on building a product solely for race directors, while we have also built a platform with their participants in mind. We see ourselves as the only social ticketing platform on the market. This has enabled us to build some unique features for our event partners such as our events training pages, mobile app and push notification system for communication.
How will Etchrock benefit athletes on the platform?
EtchRock provides a single space for athletes to engage with other participants attending the same events. Share their training regardless of their preferred app or fitness tracker, offer advice to others and check out the competition prior to race day.
What are the benefits of an athlete registering independent of a race?
For our community we provide a social platform where participants can discover events, connect and follow event organizers to keep up to date with the latest news about their events. They can also engage with other participants and train for the events they are taking part in by connecting to their preferred fitness app.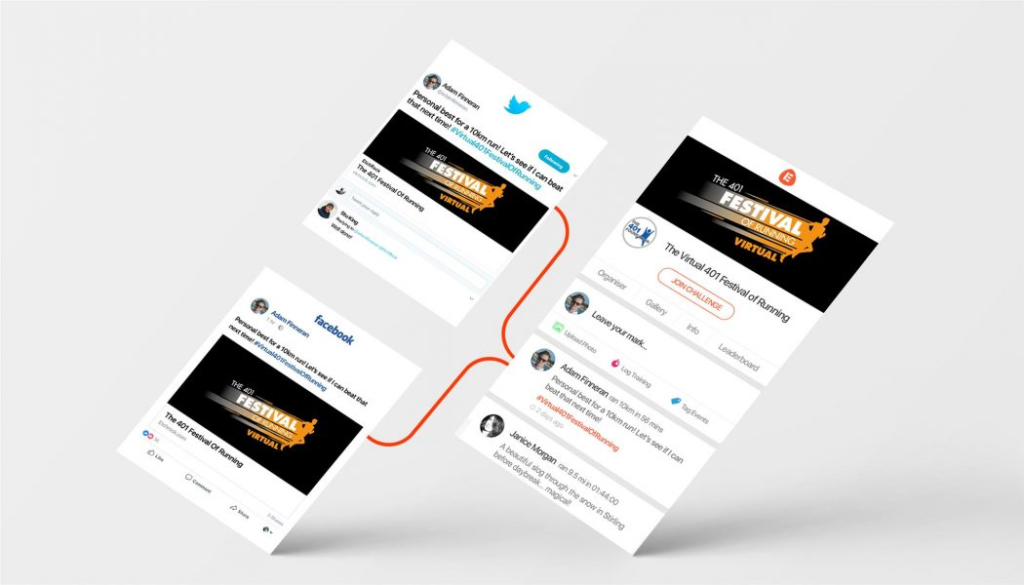 How do Race Organisers/Directors benefit from the platform?
Race directors benefit from increased engagement and new forms of communication and promotion with their participants as well exposure to a community actively looking for their next challenge.
Is there a limit to the size of a sporting event you can host?
No, we will meet the needs of any size of an event, small or large.
How do you help organizers grow their event?
EtchRock is a community marketplace and has a thriving community who are always looking for new ways to challenge themselves. Our "discover" tool and event listing page gives race directors a captive audience to put their events in front of.
Our unique event training pages also double as a great peer to peer marketing campaign for event organizers when participants decide to share their training across other forms of social media. When their latest run/cycle/swim is shared it will act as an advert for your event to their extended network with a link back to the event's ticketing page. This has proved far more effective than a single share at the point of purchase.
Does your platform only host race events?
We are not seeking to diversify into concerts, conferences or trade shows. We are focused on providing the best ticketing experience for mass participation events from local 5ks to international triathlons and ultra marathons.
Do you handle timing?
While we do not handle timing ourselves, we work with a number of timing solutions and are happy to collaborate with any race directors timing company if we are not already doing so.
How does an organizer learn about your platform?
They can find information on the Event Management section of our website. Alternatively, reach out to us at partners@etchrock.com and we will be happy to provide more information.
What programs do you have to link with charitable organizations?
We have integration with JustGiving and Virgin Money Giving.
What services do you offer that others do not?
Combining a race registration system with a social platform has given us a unique opportunity to develop features not found on other ticketing platforms. An example would be our 'event launch and event update' notification feature. This allows race directors to send event launches & updates as a push notification and when launching a new event. Just like receiving a notification on Facebook, it's quick easy and beats an email marketing campaign that can be hampered by spam and junk filters.  It's something our community also love, being the first to hear about events and special offers!
Our mobile app has also been well received, as with anything social the ability to engage and communicate while on the move is vital to its success. With EtchRock our community have access to their events and the marketplace in the palm of their hand.
What are the costs associated for RO/RDs?
We charge a small system fee on paid tickets. This can be absorbed into the ticket price or passed onto the participant as a booking fee. For merchandise sold through our platform we charge a 1% facilitation fee, this can be a great cost saving for event organizers using third-party ecommerce platforms such a Shopify & Woocommerce. There are no charges for access to any of the social and community features of the platform. We do offer advance payouts so events can receive their funds immediately when a ticket is purchased, which is important to our event partners.
What are the costs to the race participant?
The social and training elements of the platform are free to use for participants and we intend to keep it that way.
Currently, you are based in the UK?  What are your plans for expanding to other countries?
While we are focusing on the UK market for now, we are working with events in other countries and continents and actively seeking to bring others on. One of our first event partners came from the US and Interest does seem to be building from outside which is great to see.
Does EtchRock attend events?
We are attending a number of events this year to support our partners. The EtchRock team members are also passionate about participating in events and are often seen on start lines near and far.  Adam from our team recently earned a podium finish with one of our EtchRock Elites at the Spartan Ultra world Championships in Iceland.
Can you tell us about your "Elites" program?
The EtchRock Elites was set up to help support and gain exposure for individuals taking on significant challenges, by sharing their stories we hope to inspire the next generation of people looking to take on a challenge of their own. Today it's grown into a community that shares stories, advice, tips and helps raise awareness around each other's expeditions.
What is the size of your team at EtchRock?
Currently, there are 8 in the team working full time. There are also a number of other people that help part-time on specialist areas.
What is next for EtchRock?
We are continually looking for ways to further develop our platform. Our development timeline is stacked with new innovative features to help race directors promote their events. We are also passionate about growing the EtchRock Elites community and see this as the face of the EtchRock brand.
What are your social media platforms? Website?