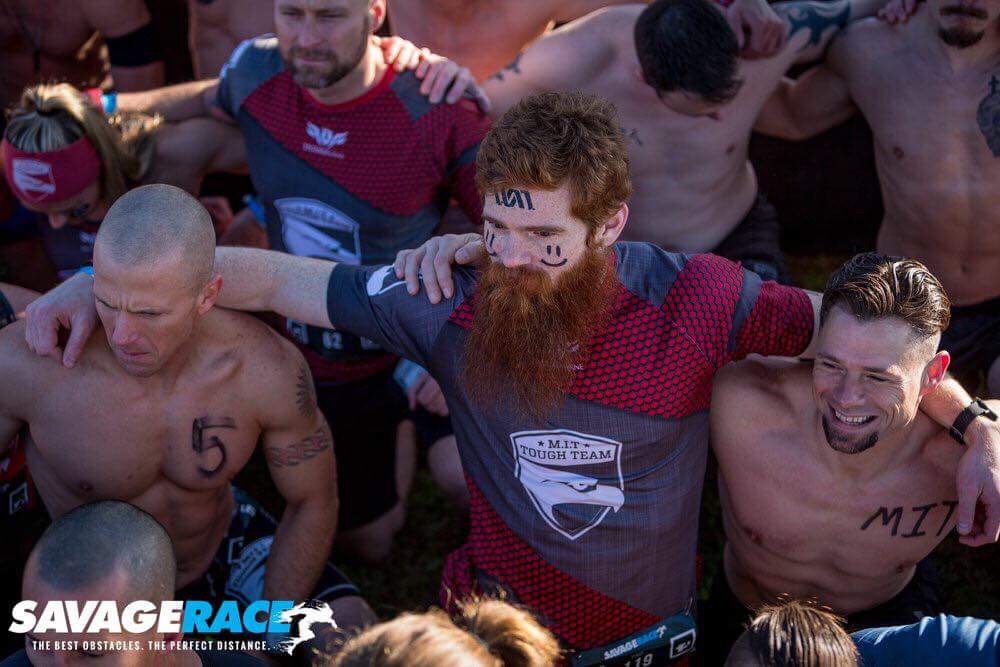 Chance are, you've seen someone with an MIT Tough Team jersey at any given obstacle course race you've run in the past few years. You might see some painted on smiley faces and #CHUCKSTRONG temporary tattoos on the cheeks or arms of the MIT members to commemorate the passing of one of their members, Charles Tumulak. The truth is, MIT Tough Team USA is more than a group of people who race together, rather it is a family of friends from all across the country to encourage, support, motivate, and inspire one another on the course and in life.
From Humble Beginnings to International Race Team
MIT Tough Team was started by Camilo Lattof as a way to introduce this new sport to other people in his home country of Sweden. MIT Tough Team began in 2013 and quickly migrated to the United States a year later after the inaugural OCR World Championships, and the list of members who are part of the MIT family has been growing ever since.
Lattof's message of spreading awareness and his passion for OCR was contagious, and MIT Tough Team became the first truly international obstacle course racing team, expanding to other countries in Europe in addition to the U.S. Each country has an assigned "captain" that is in charge of spearheading any team activities, adding new team members, and pushing the team forward to the best of their ability.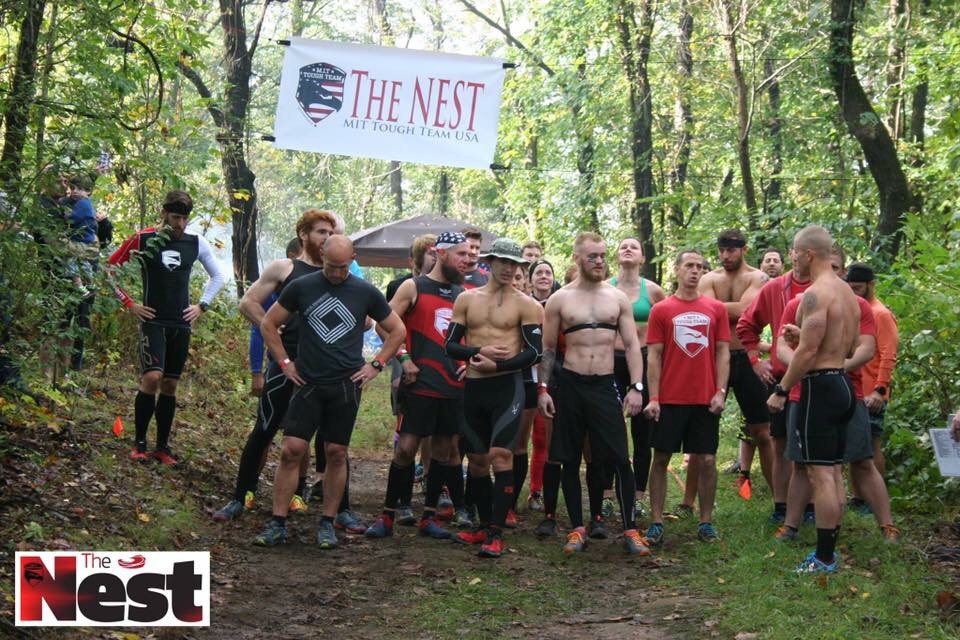 MIT Tough Team USA is the largest branch of MIT Tough Team with 165 members across 20 states and is captained by James Stangle. The official headquarters for MIT Tough Team USA is in Amanda, Ohio, which is about an hour south of Columbus. The HQ includes a 2+ miles obstacle course nicknamed, "The Nest." MIT Tough Team USA regularly host races and training sessions at The Nest, which are open to members and guests, and the goal is to carry on Lattof's vision of promoting the sport through competition and sportsmanship. There are also cookouts and camping, with a fair amount of obstacle training thrown in for good fun. Stangle, along with his brother Chris, maintains The Nest mostly on their own expenses and hard work.
MIT is a Team that is More than the Sum of its Parts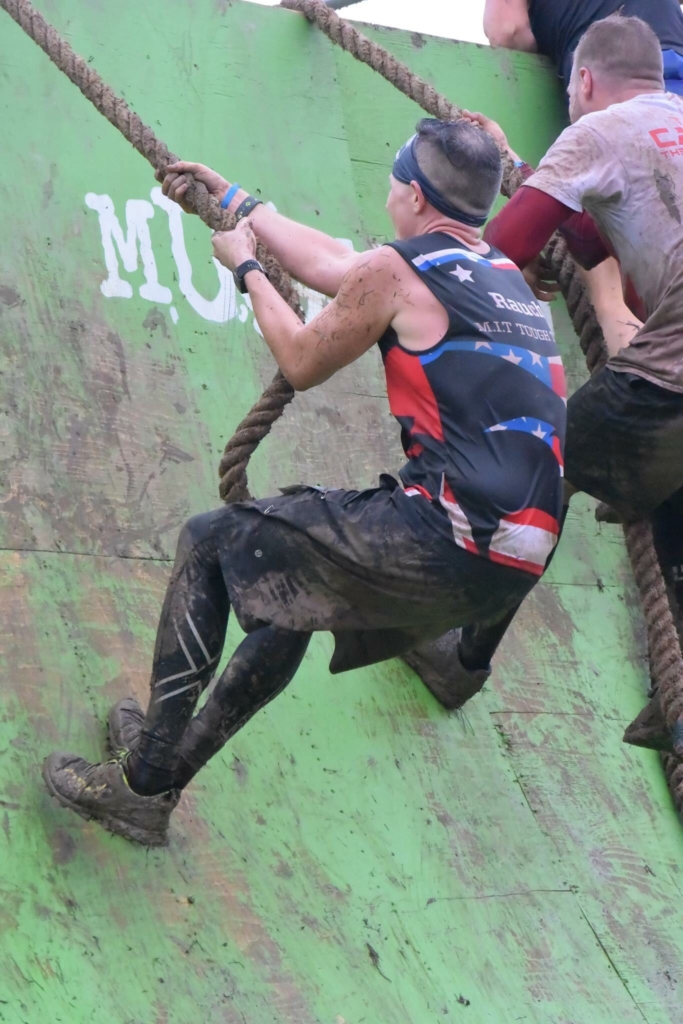 The goal of MIT Tough Team is simple: to encourage members to be the best version of themselves both on an off the course; to inspire teammates and others through sportsmanship, respect, integrity, and honor; to instill believe in oneself and one's teammates; and for every member to help each other to the best of their ability.
I joined MIT Tough Team USA before the beginning of the 2017 race season. After a few years of pushing myself with just the support of my wife, I decided I wanted to dive a little deeper in the sport and join a team that would push me to be a better athlete. Typically, new members need to be referred to the team by current members. However, I got in contact with James Stangle after seeing lots of red and black MIT jerseys the year before, and he agreed to bring me on.
The number one thing that separates MIT Tough Team USA from other OCR race groups is that MIT Tough Team USA members' goal is to always get better. There are athletes of all levels, and not all of them will make it onto podiums, but if they strive to always push themselves and be better than they were the day before, then they would have a home on the team.
MIT is as Much a Family as it is a Team
Once I was a member, I got about 90 Facebook friend requests and encouraging "welcome messages" from active members; I already felt like I was a part of something special. I got to meet many of my new teammates through the races I had signed up for that year, and I felt an immediate connection thanks in large part to how active the team is online.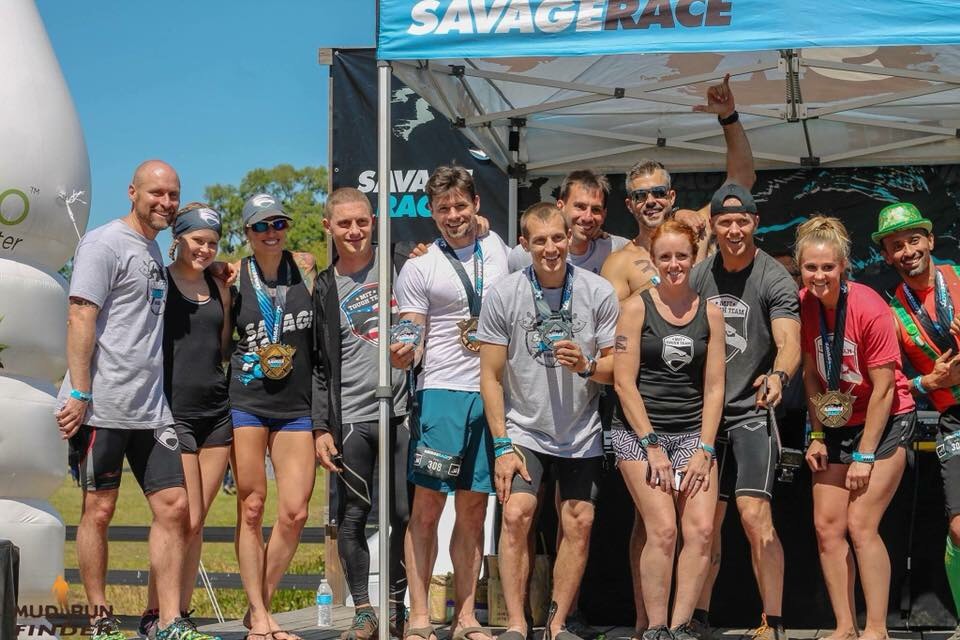 Whether it is motivational videos, off-season grip strength challenges, or just friends sharing personal struggles that they're dealing with, the MIT Tough Team members regularly chime in with their thoughts, prayers, and words of encouragement. Of course, there is plenty of humor and craziness that you'd expect from a group of OCR fanatics! The way teammates interact is very much like that of a family, and the level of support teammates give to one another is unlike anything I've ever seen. Whether it's a place to stay or a ride from the airport, MIT members are happy to offer whatever they have to their teammates with little to no hesitation.
Chances are, you will see one of us out there at any race you run this year, and there is a good chance we have a huge smile on our face because we are doing what we love with the people we love. We are a tight-knit family of obstacle course racers who want to run our best race, but also want to make the race fun for everyone around us.
I would encourage anyone to reach out and strike up a conversation with an MIT Tough Team member before or after the race. Chances are, you are going to share a smile or a story with them about the race that day, and you might just make a friend you're sure to see out there again. Who knows, you might even decide that you want to join a team like MIT, and experience the same level of joy and excitement that comes along with being a part of something bigger than just the race.
---
Ryan Rauch is a proud member of MIT Tough Team USA and a regular contributor to OCR Insight