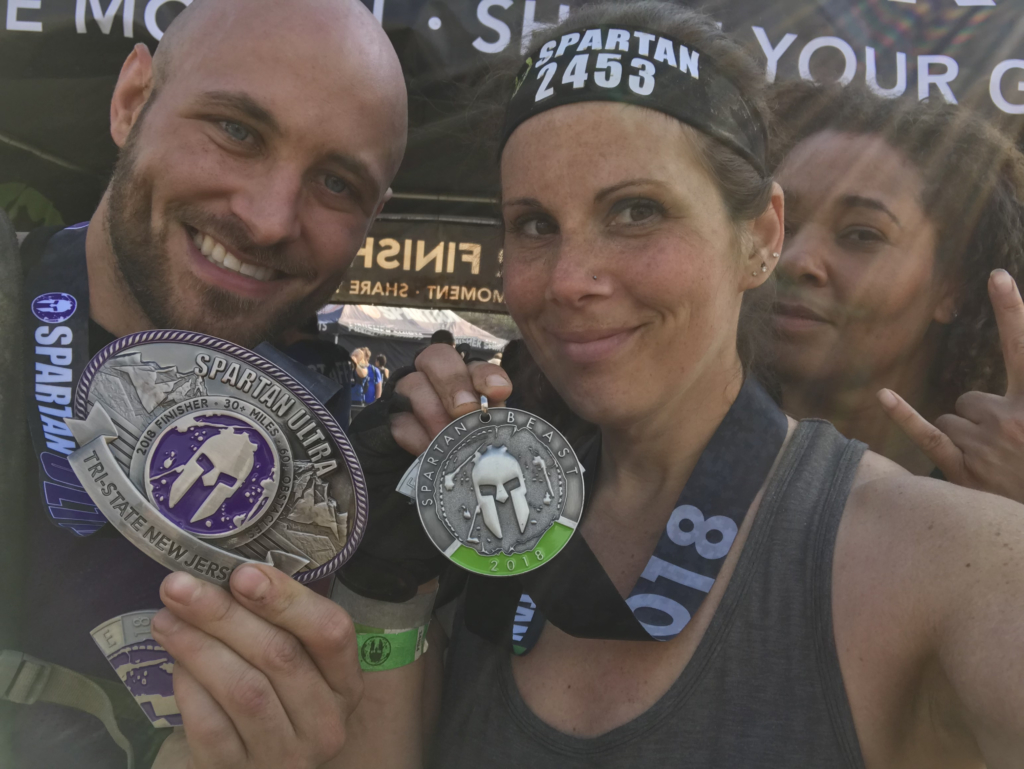 Have you ever wanted to lay down and cry before, during and after an event? That's how I felt Saturday at the Spartan Tri-State New Jersey Beast. I train all year for this but because I had so many events leading up to it I didn't really have the time to mentally prepare. When I got to registration and ran into Race Director Jason Barnes and asked him if it was going to be easy and he responded, " I promise to be nice," I knew I was in for it. It rained for two days straight leading up to the race so the ground was super muddy which was only going to add to whatever fun he had waiting for us.
The Race
The Ultra Beasters started at 6 AM and I could see them at the slip wall which was just after Mile 5 and they already looked spent, this only made my jitters grow.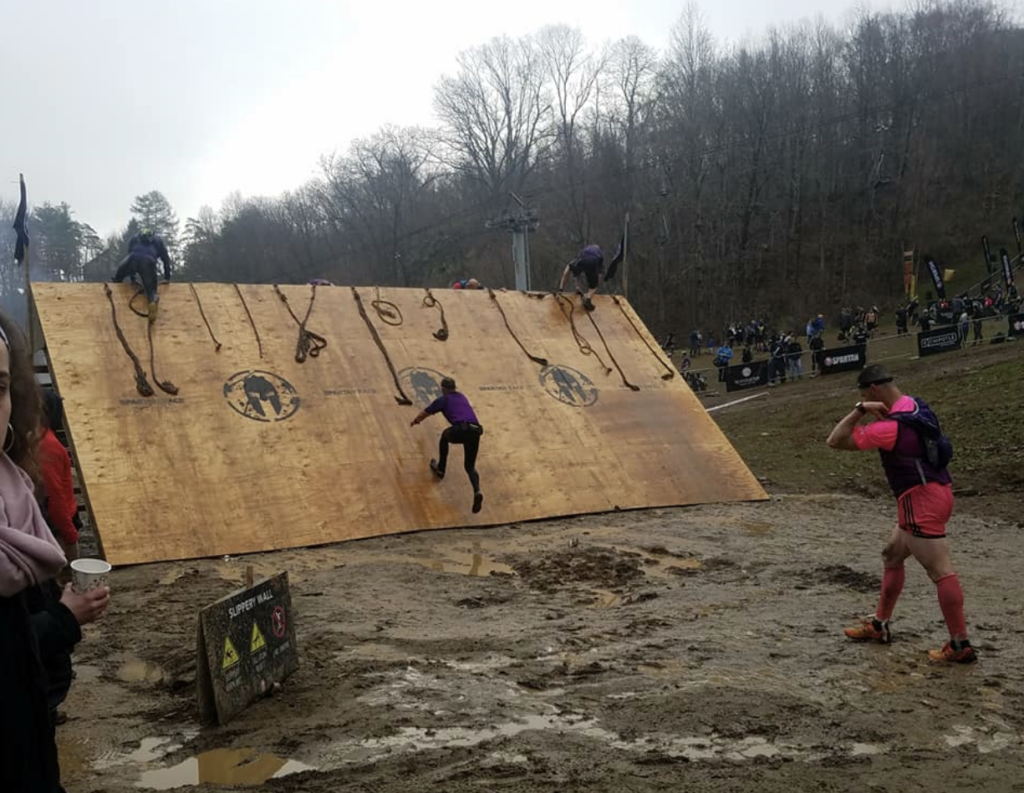 Finally, it was my turn to start and I climbed up my first of many steep mountains. I soon came to realize that when Jason said "nice" he meant the views because that was the only "nice" thing about the day.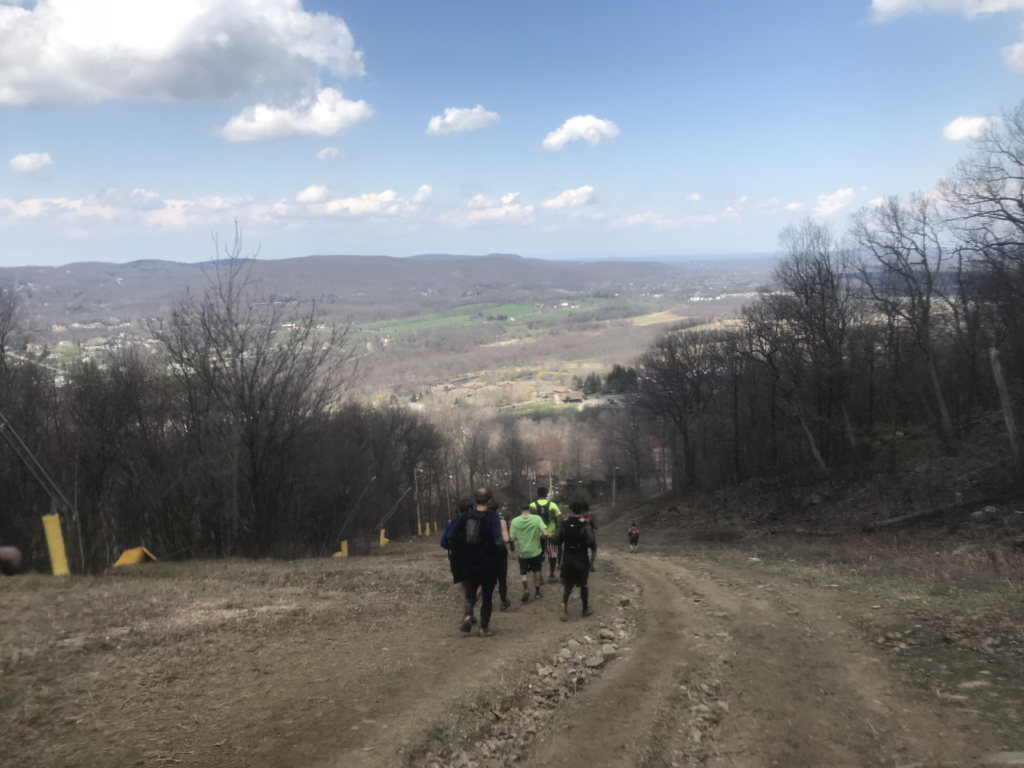 The climbs were brutal and sometimes seemed never-ending. When we finally reached the top we went straight back down almost immediately, only to do it all again. And some of the climbs down were so rocky I felt like I needed a sherpa. Somehow the first Ultra Beast lap leader passed us just after 9 AM which meant he did his first lap in just over 3 hours, I'm pretty sure that guy was superhuman. He didn't just pass us….he ran by in a flash.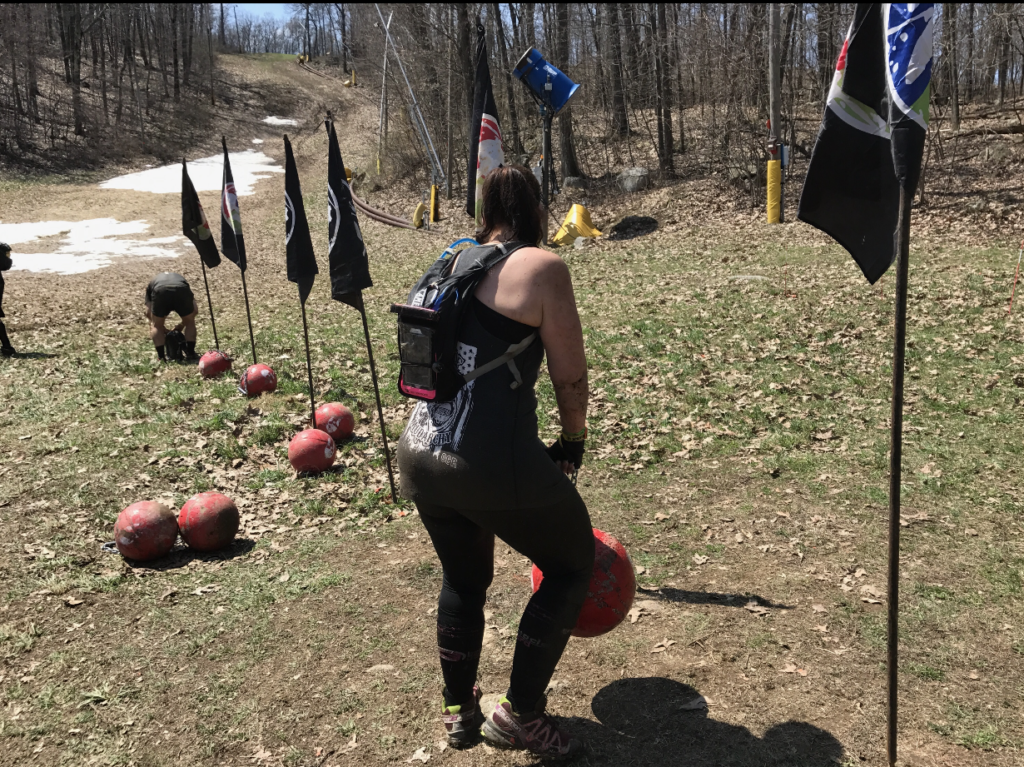 The obstacles were what we have come to expect from Spartan with the exception of a new one called The Armer. This was a heavy ball on a chain and the object was to carry it down a short track and back. This was pretty easy and if I was thinking more clearly I probably could have done the men's.
The Spear throw and Twister did not have burpee penalties but rather a short loop penalty, they were short steep loops and were honestly a nice change from the normal burpees. The sandbag is worth mentioning as it seemed to come from the devil himself.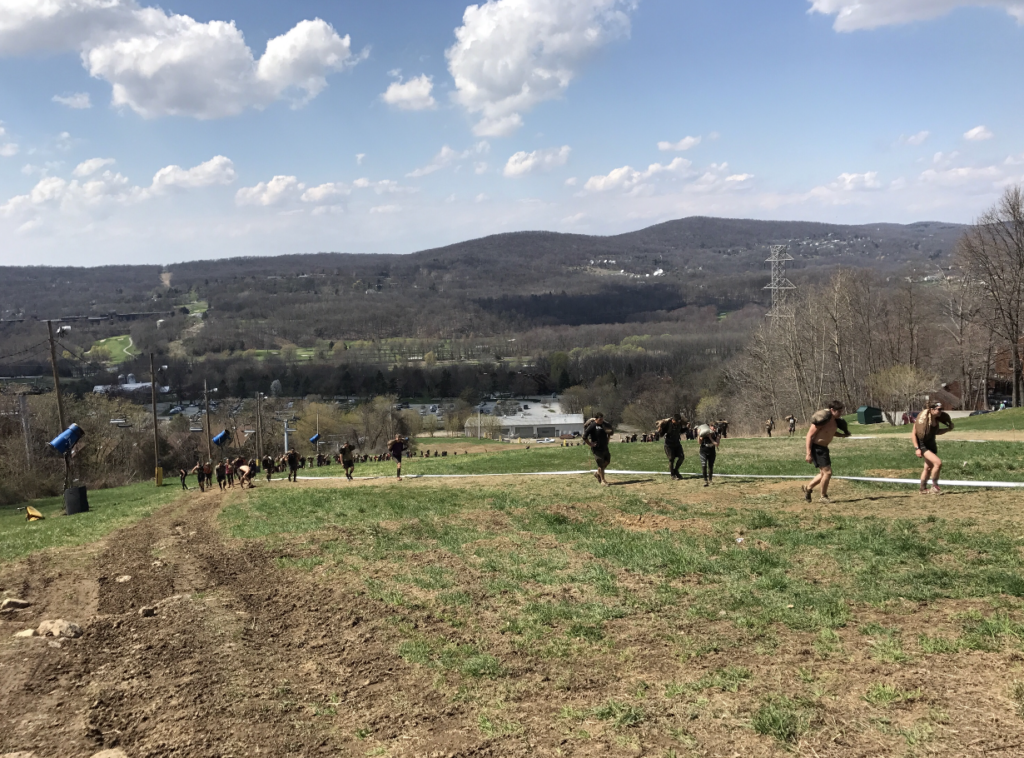 From the top of the obstacle, you could stare down into the hell that you were about to enter. We had to carry is down a steep hill, around and straight back up. It was miserable ao climbing. One thing worth mentioning is that Spartan definitely had plenty of water stations. I think there was one about every 1.5 miles. This was also one of the cleanest courses I've ever been on as everyone seemed to carry out their own garbage (or maybe it was because there were so many trash cans at the water stations.)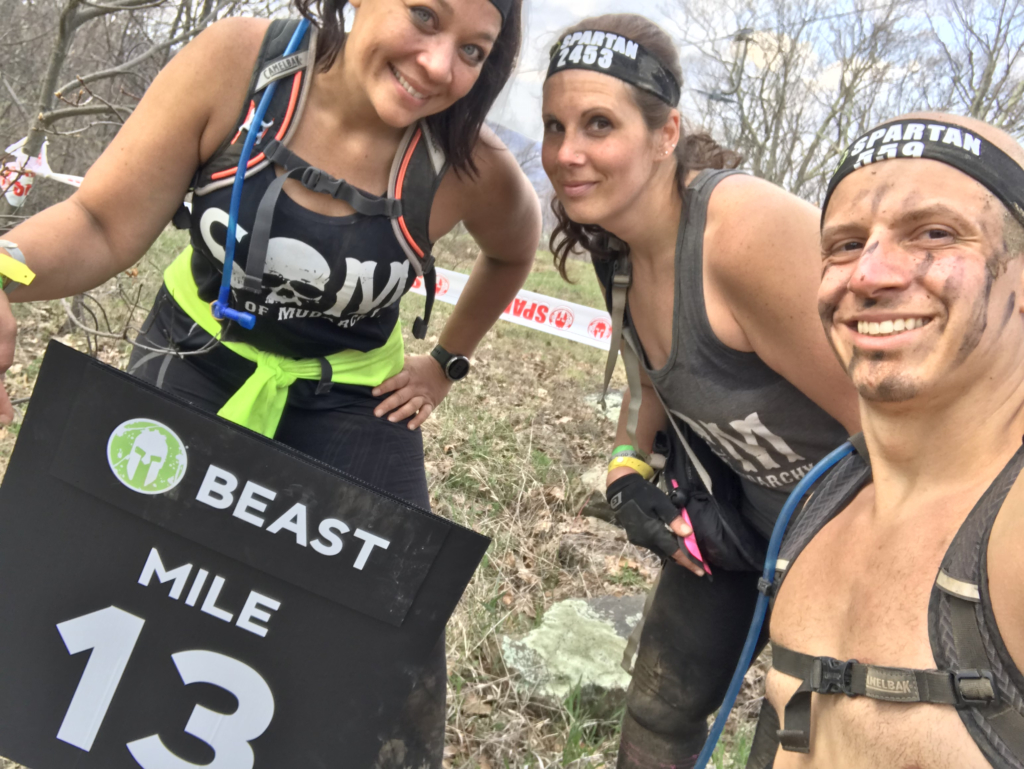 This course was 13.75 miles for the Beast and around 31 for the Ultra Beast. I'll be honest and bow down to everyone who finished the Ultra because there is no way I could have done that twice PLUS the extra 3 miles loop they had to do. I saw a lot of tears a lot of cramping and even my first Spartan bear during the day and as always fellow Spartans were right there to lend a helping hand, some encouraging words and anything from their packs that they thought would help.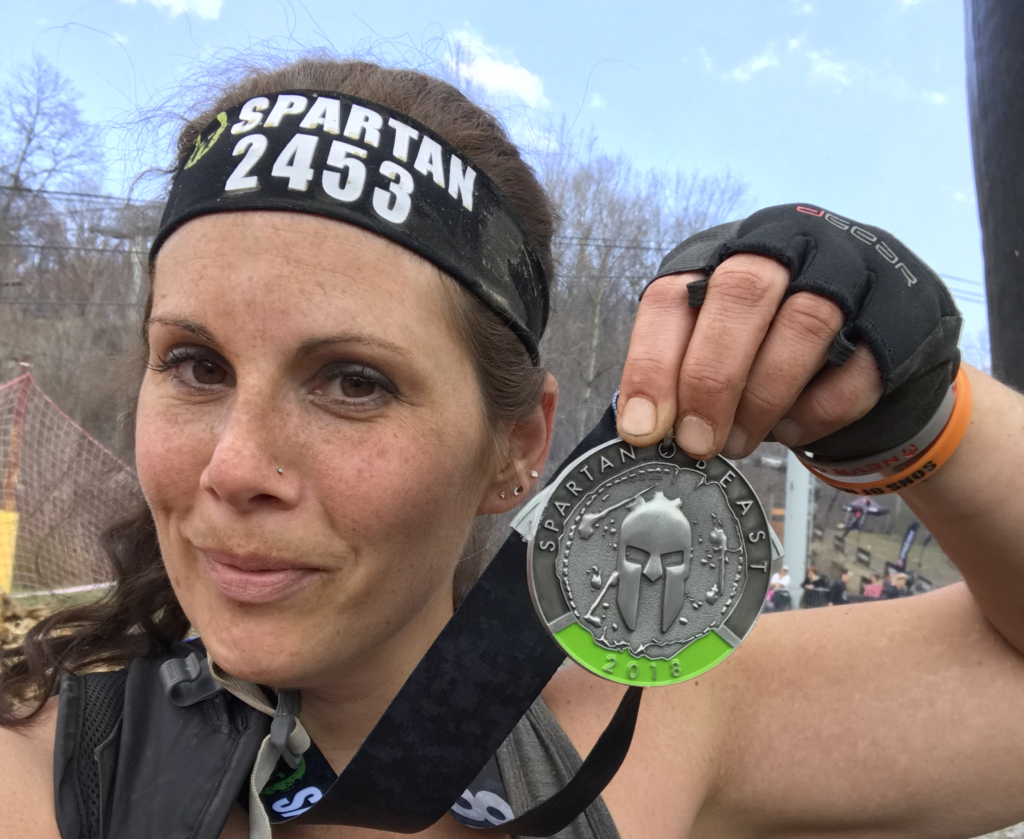 After 7 hours and 31 minutes, I finally crossed the finish line and I somehow did it much quicker than last year. It took a lot of help from my friends and a lot of pep talks to myself but I did it. And the fastest Ultra Elite times? For men that would be Vincent Dimassa with an incredible time of 6:21 and for females, it was Nichole Root with an impressive time of 8:14. The Beast Elite male winner on Saturday was Ryan Kemp with a time of 2:21 (one has to wonder if he has the power to astral project himself because this time is insane ) and Elite Female was Cali Schweikert with 3:03.
Seeing everyone so happy in the festival area brought me back to the present and settled my mind a bit. During the last mile I said I would NEVER EVER do that again but as my heart rate slowed and a smile spread across my face I thought….well, Never Say Never! See you on the course……
Tara Talks Tri-State Beast
Rating: 5/5
---
Have you done an Spartan Race?
Leave your own Spartan Race review and feedback...