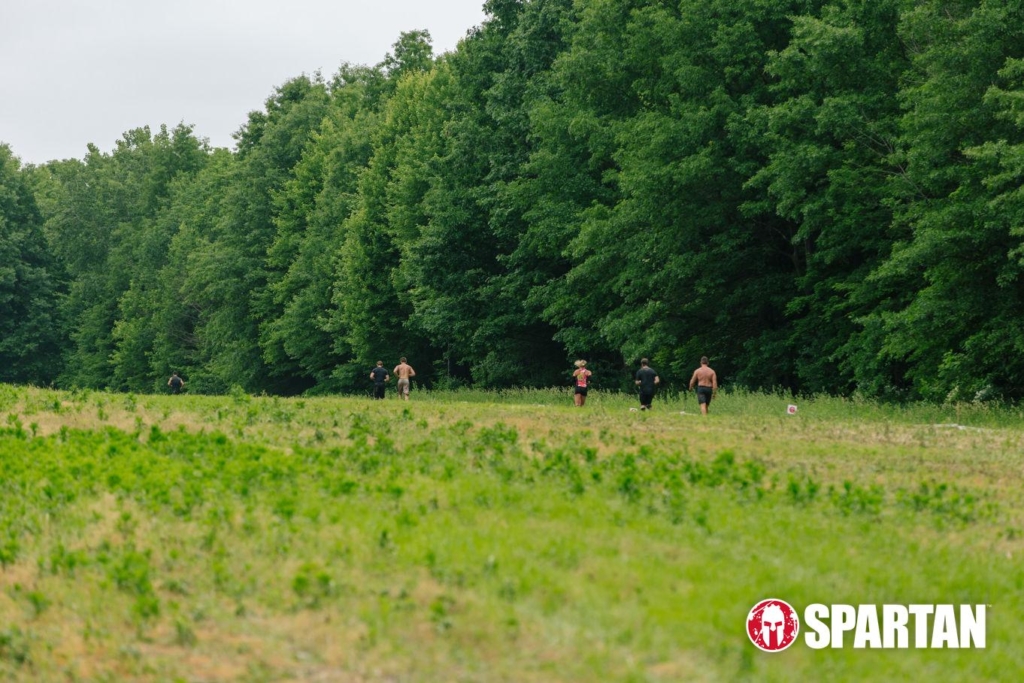 On June 3rd, 2018 racers gathered to take on the Spartan Sprint in Garrettsville, Ohio. The event was held at the Southington Off-Road Park, where Spartan was welcomed to host the first ever obstacle course race on the premises. With 1,500 acres of backwoods, the Southington Off-Road Park provided a very flat, yet technical terrain with miles of mud along the trails.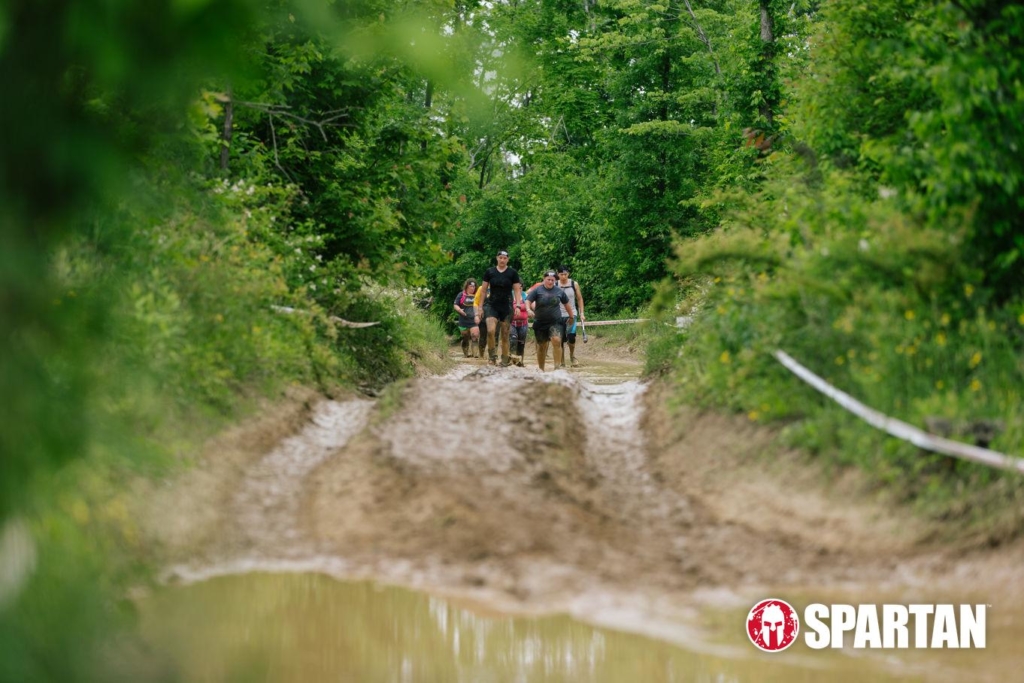 This venue was new to Spartan, as the Ohio event had previously been held at The Wilds in Chandlersville, Ohio. I personally appreciated the change in the venue not only for terrain purposes but also for my own ease of travel. That said, my fingers are crossed hoping that Spartan returns to this location in 2019!
On race day, in typical Ohio fashion, Mother Nature could not make up her mind. I raced in the morning and experienced near-perfect race conditions with high 60 to mid 70-degree weather and partly cloudy skies, while afternoon participants, however, were affected by a storm that resulted in a pause in the event.
The Course:
The Ohio Sprint followed behind the Beast event that was held on Saturday the 2nd, leaving the course a bit broken in.
The Sprint course totaled 4.52 miles, included 23 obstacles, and averaged 700 feet in elevation change Although the lack of elevation made this event an extremely flat 'runners course', I will NOT say that this event was 'easy'. To make up for the lack of elevation, Spartan course designers created a treacherous gauntlet of obstacles within the end stretch of the course that taxed competitors remaining energy and stamina. The last mile and half alone held 12 obstacles including the Rope Climb, Olympus, a never-ending Bucket Carry, two Barbwire Crawls, the Multi-Rig, Slip Wall, and more before competitors made their way through the fire jump and to the finish line.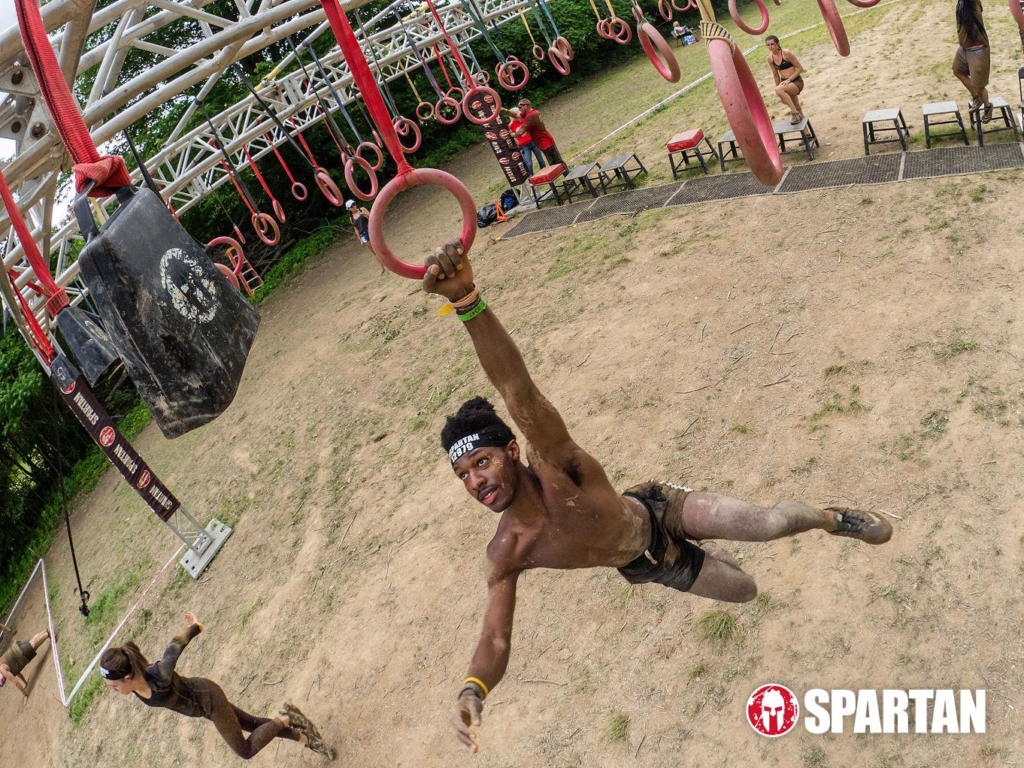 Four water stops were available throughout the course at which CLIF Blocks were also provided – which I found to be extremely rare for the Sprint level.
The Obstacles:
As is typically the case at Spartan events, the obstacles proved to be challenging, yet repetitive with no new obstacles being revealed at this event. Instead, Spartan favorites such as Twister, Olympus, and Spearman lined the course to challenge racers strength and agility, while multiple barb wire crawls challenged our patience. The fairly new obstacle 'Armer' made another appearance at the Ohio venue, which suggests that we can anticipate that this will be a new  'Spartan classic'.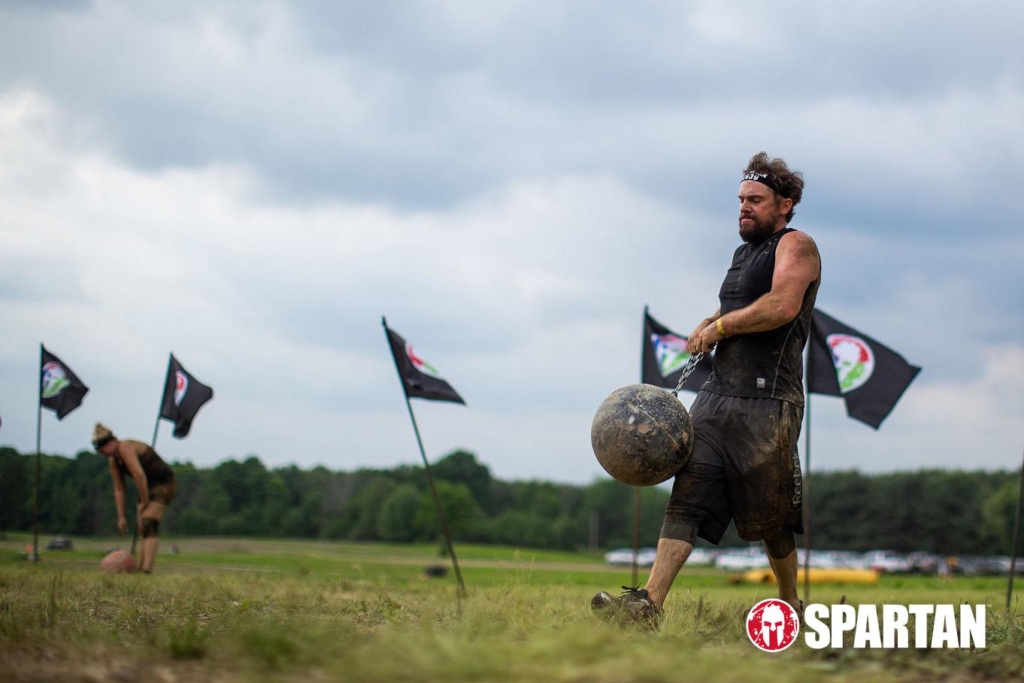 Along with that 'finish line feeling', finishers received a medal, a trifecta wedge, a Sprint finisher t-shirt, a drink voucher (good for a celebratory beer), a banana, a CLIF Builder's protein bar, a can of FitAid, and a BodyArmour Sports Drink.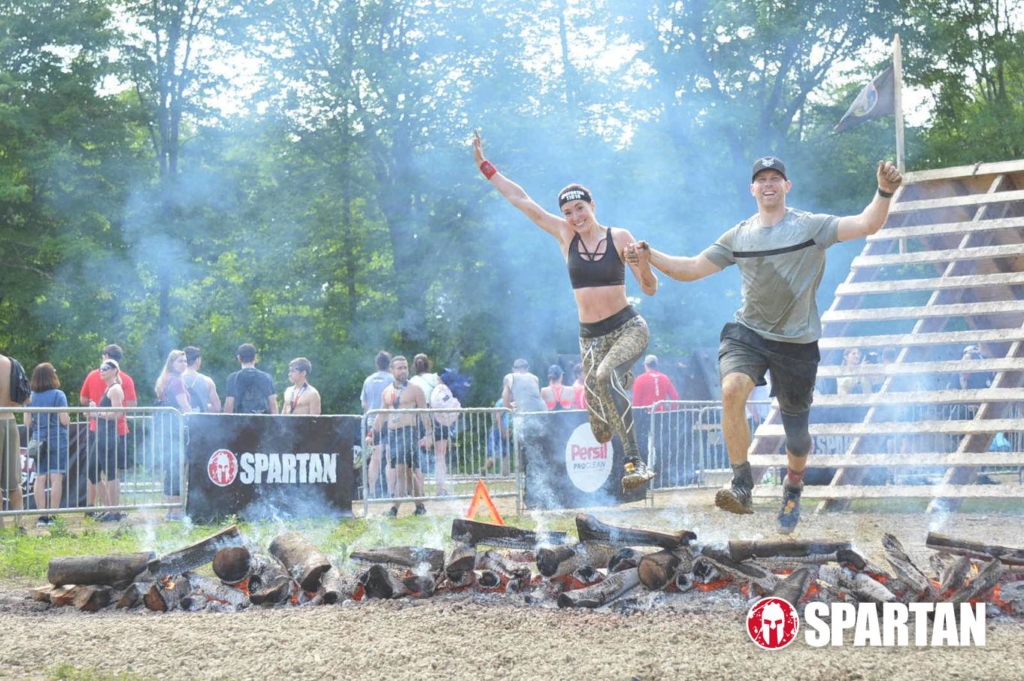 The Festival Experience:
Parking at this venue was amazing! A huge field outside of the off-road park allowed for us to park within walking distance to the festival area and avoid the shuffle of shuttles that many venues require.
Much like parking, the festival area also exceeded expectations. In addition to the traditional festival amenities (Spartan Shop, beer tent, results and bag check, and festival competitions), there were also many new vendors ready to educate, entertain and fuel attendees. To name a few, there was an American Ninja Warrior booth complete with a full-scale Salmon ladder, a food truck offering healthy lunch options, Blue Buffalo dog food, and more! The layout of the festival area was set up extremely well to allow for a smooth flow from one area to another and well spaced to avoid crowding.
Though soul-crushing for racers, the final mile and half of the course, was perfectly placed for spectators. With this layout of the course, spectators were able to enjoy an amazing festival area with direct access to many of the most popular and exciting obstacles to watch, including the Rope Climb, Olympus, Multi-Rig, Slip Wall, Fire Jump. However, while I can appreciate this layout for spectators, as a racer I prefer to see the obstacles better spaced throughout the course.
Overall, I would rate the Spartan Ohio event a 5 out of 5. This event not only exceeded my expectations but was one of the best of the season!
Until next time mud-runners, happy racing!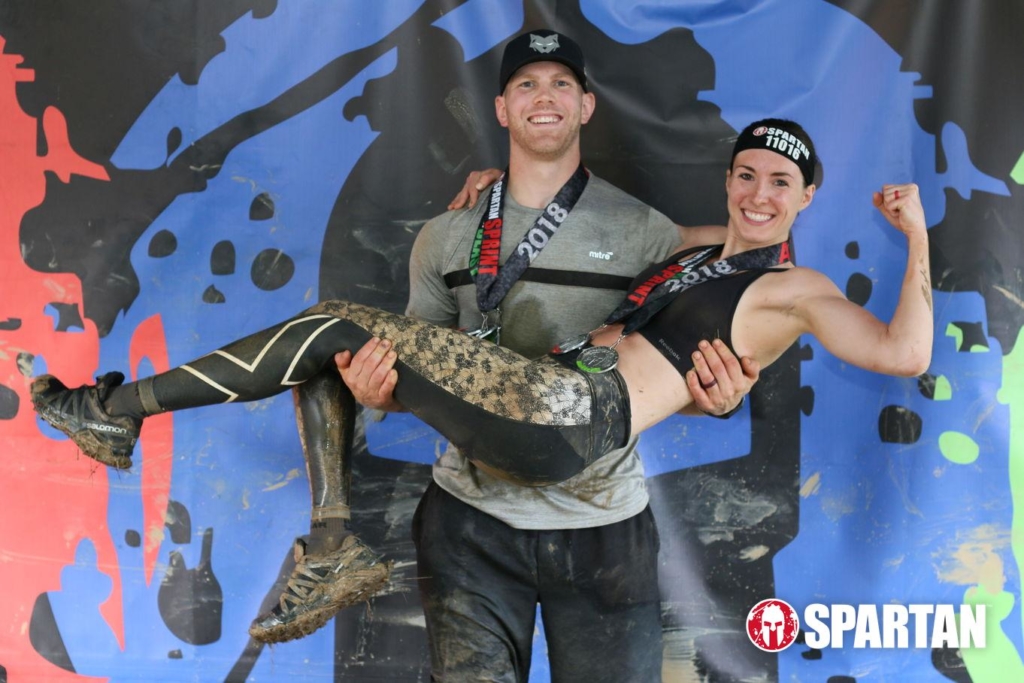 Want to see more of the action? You can find more content, photos, and videos from the event by searching the hashtag #SpartanOhio
Did you race Spartan Ohio this year? We want to hear from you and know what you thought of the event! Leave your own review and comments below.
Rating: 5/5
---
Have you done an Spartan Race?
Leave your own Spartan Race review and feedback...