Under Armour Kicked Off Its 2018 Mountain Running Series in OCR-like fashion.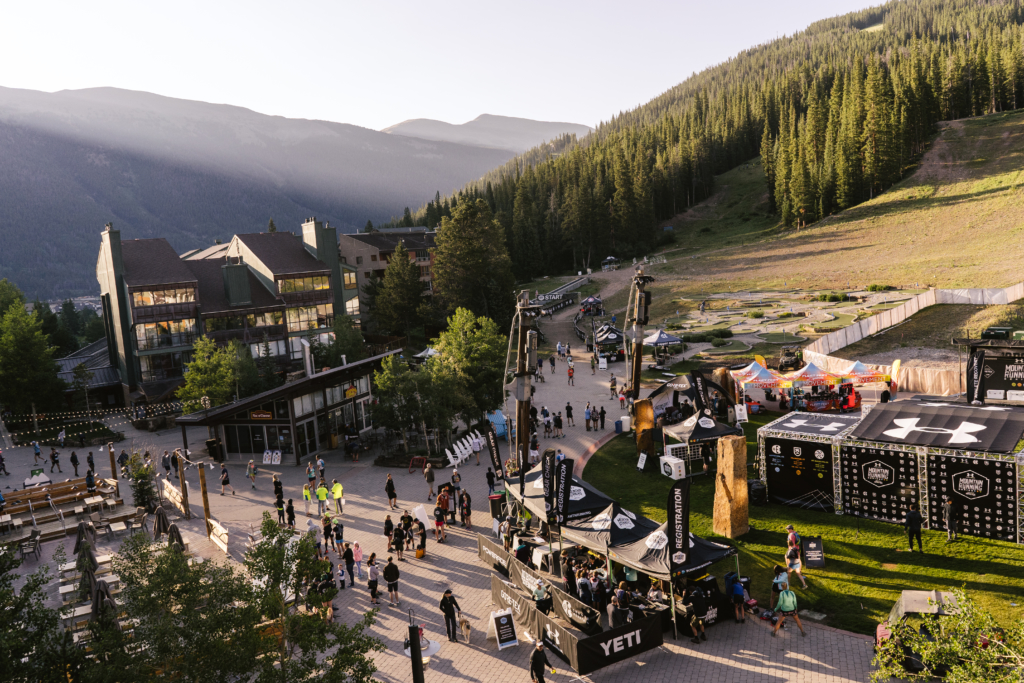 Launched in 2017, the Under Armour Mountain Running Series is a trio of trail races that take place in Copper Mountain, CO, Killington, VT and Mt. Bachelor, OR. The first 2018 race concluded last week in Copper Mountain, CO where the base elevation was 9,800 feet and the peak elevation during the longest race, a 50K, was 12,000 feet. Runners completed either a 5K, 10K, 25K or 50K mountain run full of steep climbs, rocky terrain and beautiful woodsy downhill single track trails. Stephen Kersh won the men's 50K race with a time of 3:57:58 while Tara Richardson won the women's 50K race finishing in 4:37:41, each taking home $1,500 in prize money. First place in each event took home $1,500 while $750 went to second place and $250 for third place.
Mud Run Guide was live at the course to speak with the athletes and Under Armour executives and run the unique course that we wish had an OCR on it too. Read on to find out more about the future of trail running.
RACE RESULTS
There were four different race distances at this event. Here are the first place winners of each category.
50K Men's Podium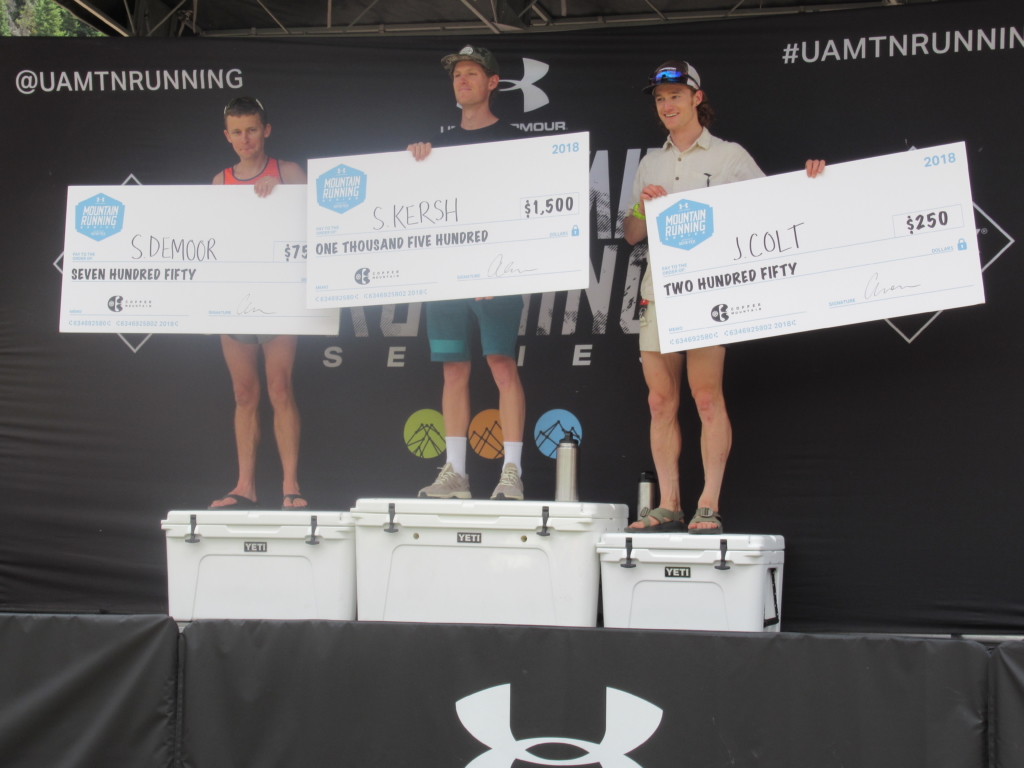 Winner:
Male: Stephen Kersh
Time:  3:57:58
50K Women's Podium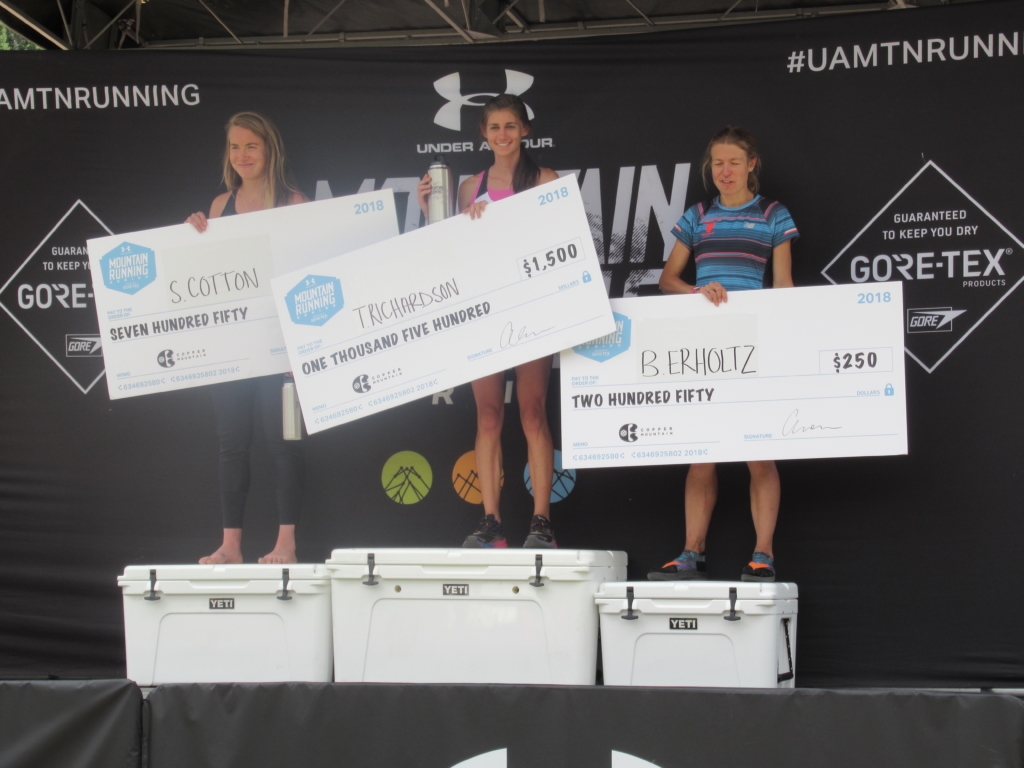 Winner:
Female: Tara Richardson
Time: 4:37:41
25K Women's Podium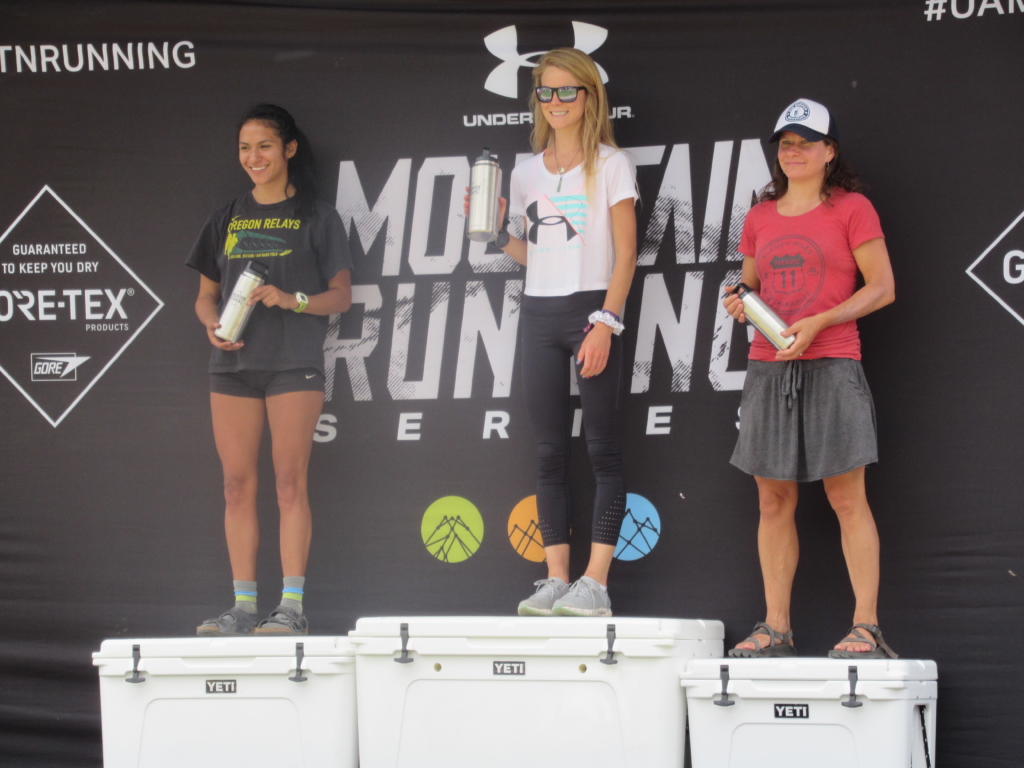 25K
Male: Greg Friedman
Time: 2:10:08
Female: Kelly Wolf
Time: 2:21:41
10K
Male: Troy Triplett
Time: 49:38
Female: Holly Kelleher
Time: 52:53
5K
Male: Yale Jay
Time: 25: 43
Female: Amy Vanalstine
Time: 23:41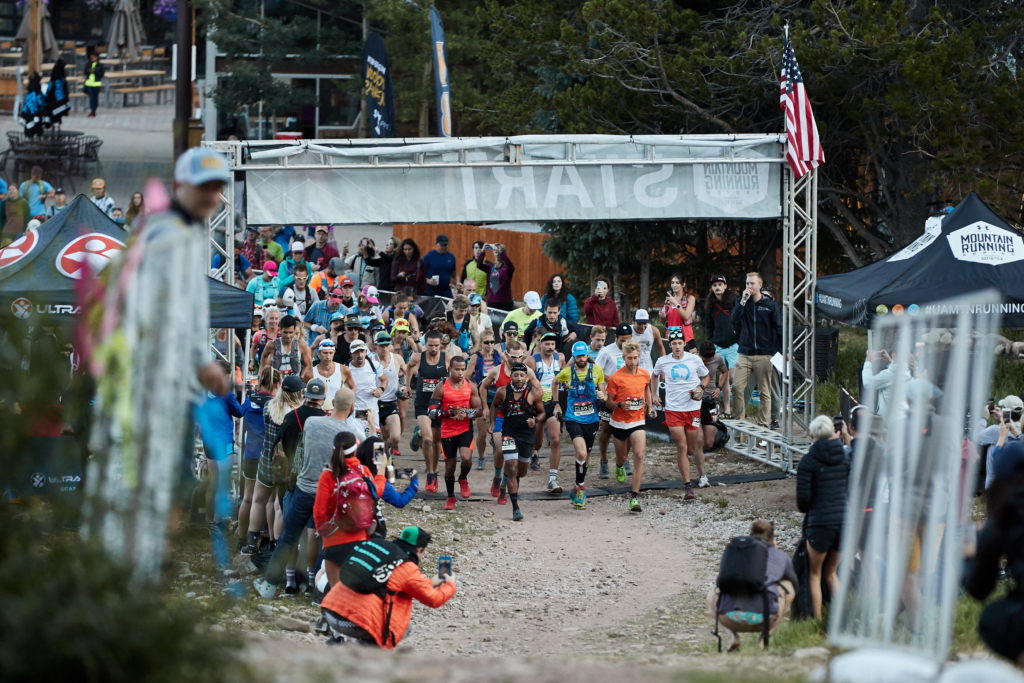 Trail runners are generally laid back people. Couple that with being at 10,000+ feet altitude in Colorado, and you have some of the most chill vibes you'll ever find at a sporting event. The male 50K winner took home the $1,500 prize in only his second long-distance race ever.
"This is only my second ultra race," says Stephen Kersh, a 26-year old native of Flagstaff, AZ. "I was a collegiate runner and I ran a lot of road races like half marathons and marathons. The toughest part was that I was alone the second lap of the race and I was afraid someone was going to catch me. It was hard mentally avoid running super fast and blowing out my legs."
Kersh added that Copper Mountain was the most intense run he's done in terms of elevation gain and altitude. When asked what he will to do recover and how he'll spend the money he was pretty nonchalant.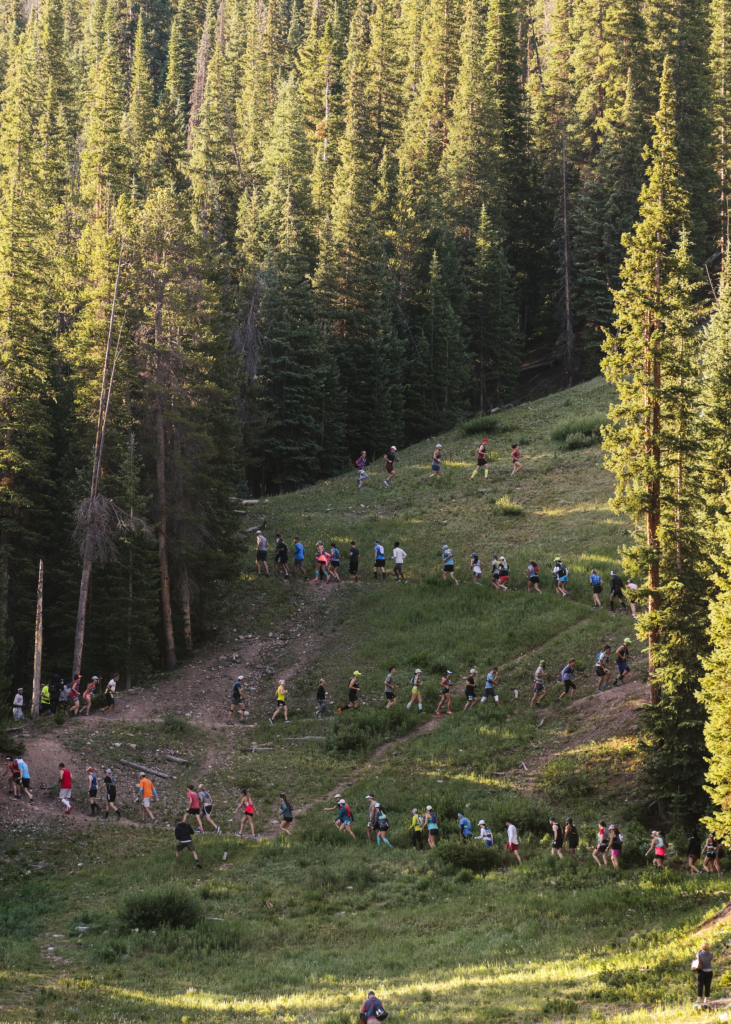 "I have a long drive to Flagstaff but I'm going to drink some beer and eat some food to recover," says Kersh. "I don't have any plans for the money, probably just put it in the bank."
On the female side, Under Armour-sponsored athlete Kelly Wolf won the 25K and stands out from the pack due to her athletic background and running accolades at such a young age. She's placed top five (mostly first) at nearly every race she's competed in. The 23-year-old Colorado native spoke with MRG about running and possibly dabbling in obstacle course racing.
"I grew up doing dance and gymnastics then in college I got into sport rock climbing" says Wolf. "My favorite is long, vertical technical sport climbs. I would also train indoor at rock climbing gyms. In addition to being a runner, I'm a gymnastics coach so I think I'd do pretty well at an OCR."
Admittedly, she says her arm strength is not where it used to be so she would probably have to train for an OCR. The main reason she hasn't tried an OCR is because she's focused on improving her running performance, and only her running performance. Accustomed to running 100+ miles, the 25K win was just another notch on Wolf's growing resume.
"Today was pretty hard because I'm certainly not recovered from my 75-mile run that was three weeks ago," Wolf say. "This is my first effort since that race."
COURSE DESCRIPTION
The 5K course started with a mile straight uphill, which was especially taxing since you started at 9,800 feet altitude and only increased from there. The terrain wasn't thorny or "untreated" like abandoned ski mountains or parks­–you can tell people look after this mountain with perfectly packed dirt paths and few stray logs. It was interesting to see snow in July but that's what happens at such high elevation.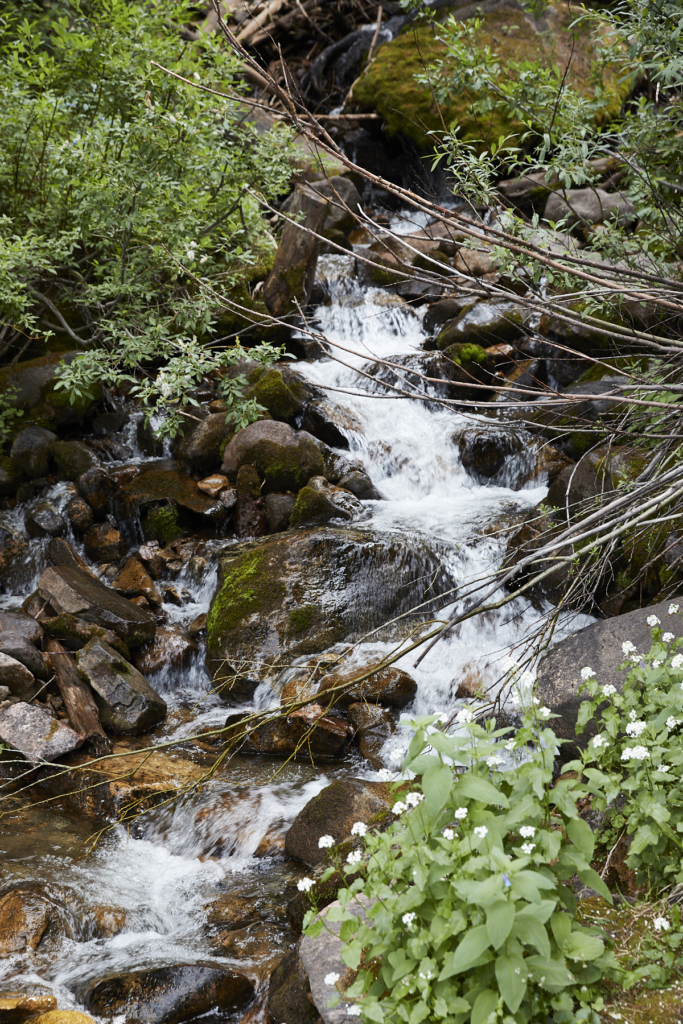 After ascending up a winding vertical path, the trail descended through a forest and that's where you had a chance to really pick up speed. Once out of the woods, you were met with a dry, grass-free dirt downhill mountain. OCR athletes would be literally flying down this area since they like to gallop down mountains. The 50K race was two laps of the 25K. Weather-wise, it didn't get above 90 degrees until after all of the heats were done but it was still warm for being on such a high mountain. Overall, the altitude itself was the obstacle at this race.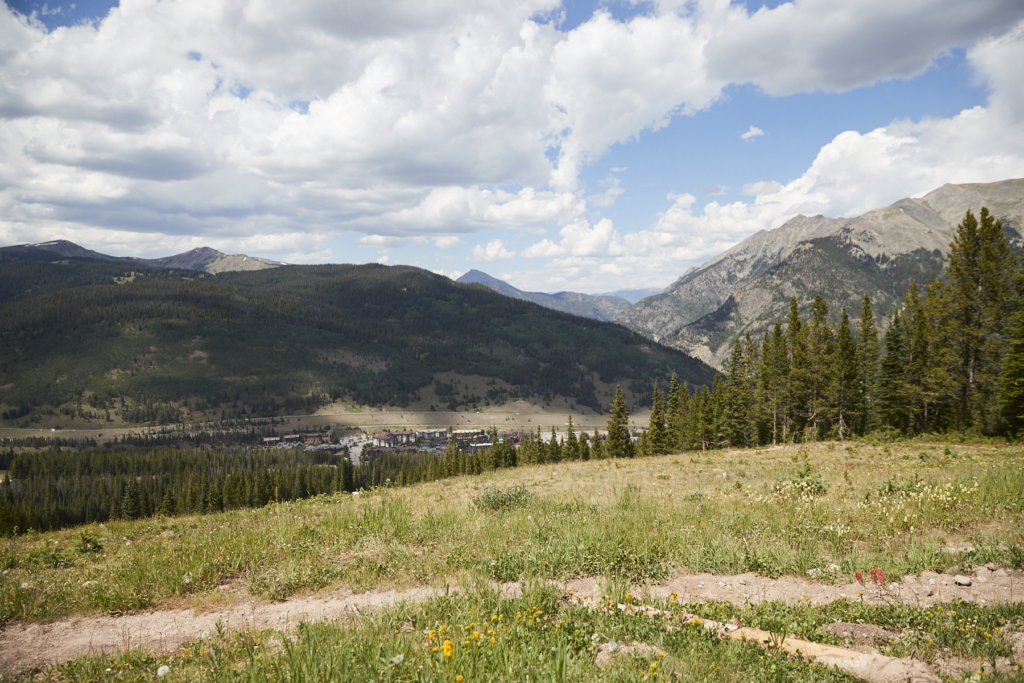 UNDER ARMOUR AND OCR?
Under Armour allowed media members to test out their latest gear including the UA Horizon BPF trail running shoe. BPF is an acronym for "Bulletproof Feather" and is pictured on the right in the photo above. This shoe was extremely comfortable on the rugged terrain of Copper Mountain and allowed this 200-pound runner to maneuver past other racers while speeding up downhill. The shoe has a Michelin tire compound on the sole, a lightweight breathable mesh upper, soft cushioning, and a tough as nails outer shell for toe protection. The Horizon BPF is comparable to an Inov-8 212 model or Salomon Speedcross and would be well suited for any OCR.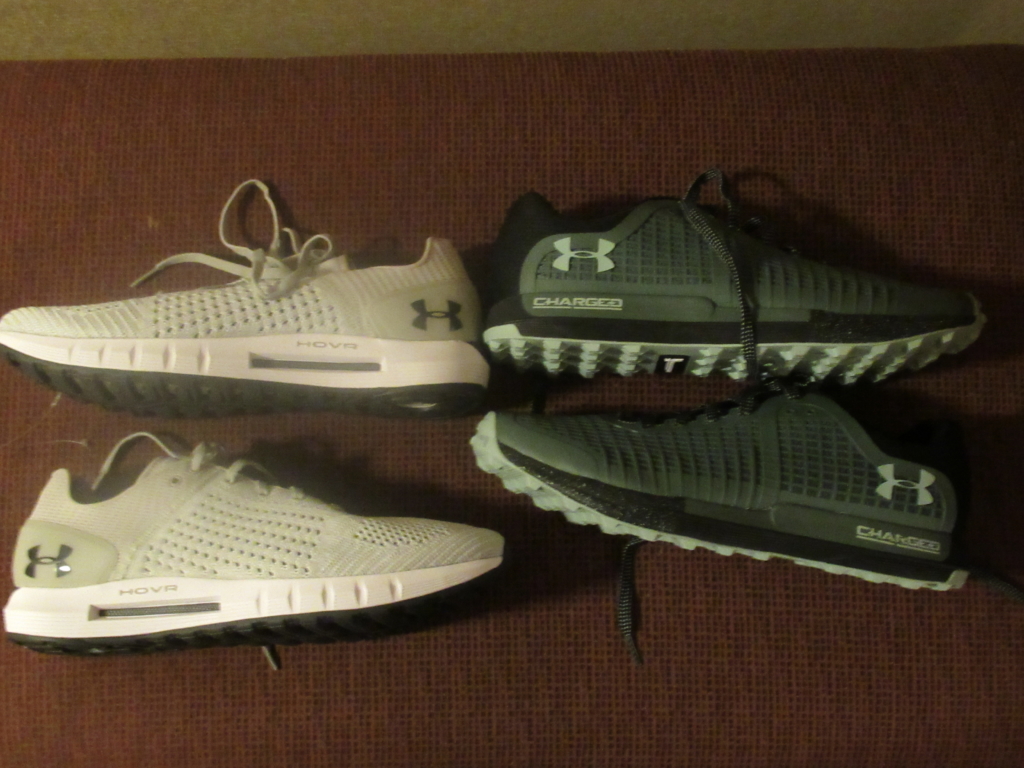 "The UA BPF would be a great shoe for OCR because it's so durable with its upper yet soft and pliable," says Topher Gaylord, Senior Vice President of Under Armour Global Running. "It's a great running shoe and has lateral support too. Often with OCR, you need an 'all arounder' to really perform and this is the shoe I would recommend. A more middle distance (10-14 miles) would be best with this shoe."
The festival area of the UA Mountain Running Series was reminiscent of an OCR post-race environment complete with sponsor tents, a free beer, loud music, and people just standing/sitting around enjoying the outdoors. When asked about this blatant similarity to OCR festival areas, Gaylord shared the inspiration behind the all-inclusive experience.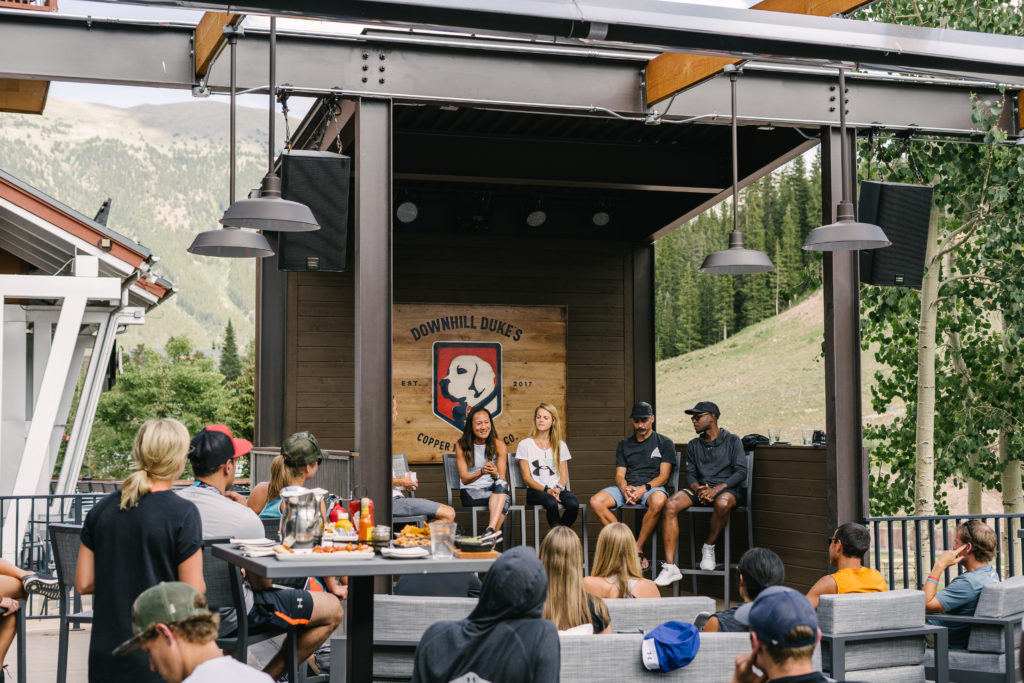 "What's cool is that we are giving runners of every ability from 5K to 50K to experience the mountains of Colorado," says Gaylord. "Then, we have a festival atmosphere at the finish line with a recovery zone. We have music, beer and energy at the finish line to help people come together. We're still evolving the festival. Powdr, the parent company that owns about 18 different mountain resorts in North America, has an event organization inside their company called Human Movement who have put on many different forms of events. Together with Human Movement, we've looked at OCR and large marathons to gauge the setup."
Let's not forget that Under Armour used to sponsor Tough Mudder a few years ago and OCR is still on Under Armour's radar.
"There is definitely crossover between trail running and obstacle course racing and trail running can make an OCR athlete stronger," say Gaylord. "We're seeing OCR racers come into trail running and test themselves in ultra distance trial runs and we're seeing ultra runners go into OCR. Our brand has always been born in sport and we're building product for think any athlete that wants to challenge themselves to be better, whether it's an OCR athlete, trail runner or an Olympic athlete."
FINAL THOUGHTS
Participating in the Copper Mountain race opened my eyes to just how dedicated runners must be to run such long distances. It also made me realize that large apparel companies like Under Armour want to bring together urban runners and trail runners of all fitness levels to conquer awesome courses.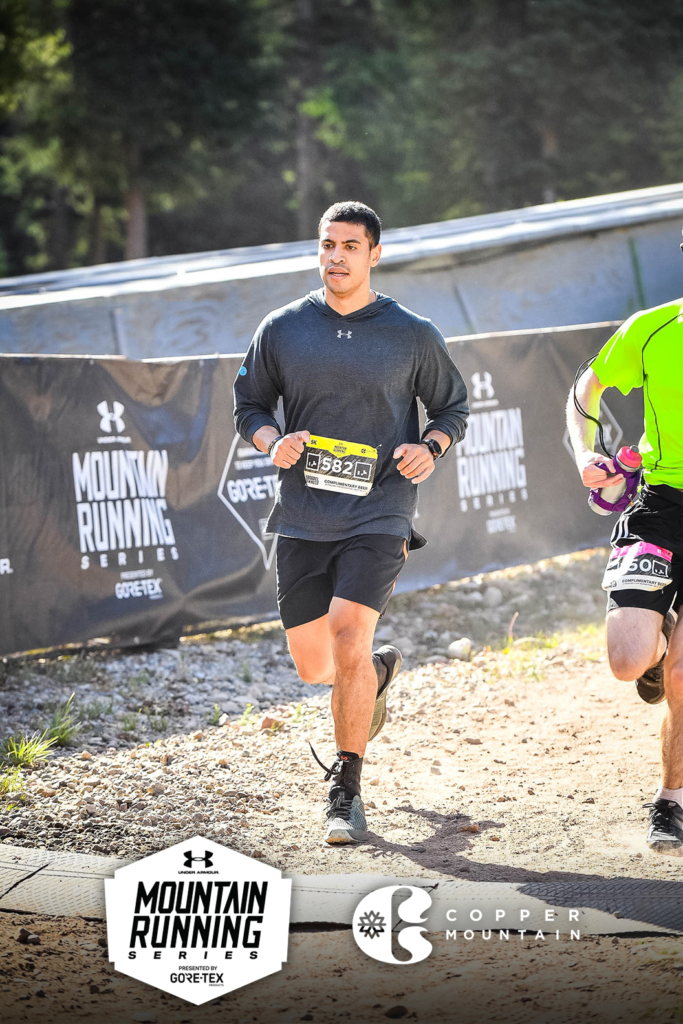 I can see the UA Mountain Running Series having a championship race in coming years to determine the UA Mountain Running Champion. Many OCR athletes have run the Spartan in Breckenridge, CO, which is 20 minutes away from Copper Mountain. What's interesting is that a Colorado resident/ultrarunner in Wolf didn't know too much about OCR, meanwhile, there's a Spartan right in Breckenridge every year. While trail running and OCR are crossing over, it seems as though the most elite runners literally stay in their lane until they want to try something new.