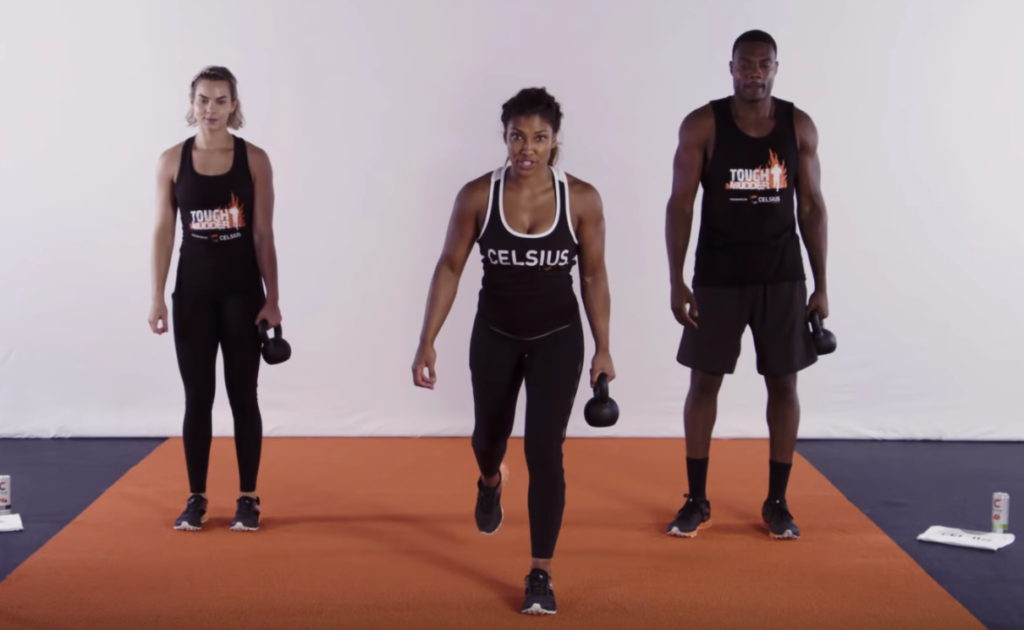 This Training Tuesday workout is brought to you by Tough Mudder. Meagan Martin from American Ninja Warrior and Tough Mudder brings us through this at home workout. In 7-minutes you will feel this total body workout with a kettlebell that will help you get in shape and train for Tough Mudder in 2018 and beyond.
For this workout, you will need a clear space around your home and a kettlebell. If you do not have a kettlebell you can always improvise with a jug of water or other items around your household.
7-Minute Full Body Kettlebell Workout
.
As with any workout be sure to properly cool down after the workout with a stretch and before starting a new workout routine be sure to check in with your healthcare practitioner. For more inspiration check out our training section and check back every Tuesday to Mud Run Guide for a different workout or training tips to conquer your favorite (or least favorite) obstacles.
---
Use discount code MRGTM18 for 20% off your Tough Mudder registration!