Savage Race Fall Maryland
Savage Race's fall Maryland event for 2018 was at the Hopkins Game Farm in Kennedyville, Maryland. They have been consistently using this location now for their spring and fall events in the last few years. The weather was very dreary and overcast throughout the day with periods of ran off and on. The night before the area had been hit with some heavy rainfall as well soaking the already water logged property.
Check in was slightly difficult for me this race. I signed up last minute and their printer was down so the bib number sheet for last minute sign-ups was missing. So check in did take me a little bit longer than normal. This was not a big deal though as I still made my starting time. I had only given myself 45 minutes from parking to start time as I find this is plenty for the early morning heats at Savage Race.  This is my third Savage Race this year and one notable thing is they are using a new photography company.  There are about 7 to 10 photographers on the course. Turn around time is great as well with photos are up typically within 24-48 hours.
The Course
There were two new obstacles on the course that day but I honestly feel they were more filler obstacle. Pole Jumper was poles in the woods you jumped over. The clothesline was bungee cords between trees that you had to go under. While it was nice to stop running for a little bit to do the obstacles they felt unneeded. The obstacles were back in the woods where larger obstacles couldn't fit or fewer lanes would have fit and would have caused a backup. They were not bad just really nothing spectacular or much to talk about. There still were all the best known Savage Race obstacles though that day since they had 32 obstacles on the course. Since we didn't lose any of the big named obstacles these smaller ones were really just some more fun thrown into the run.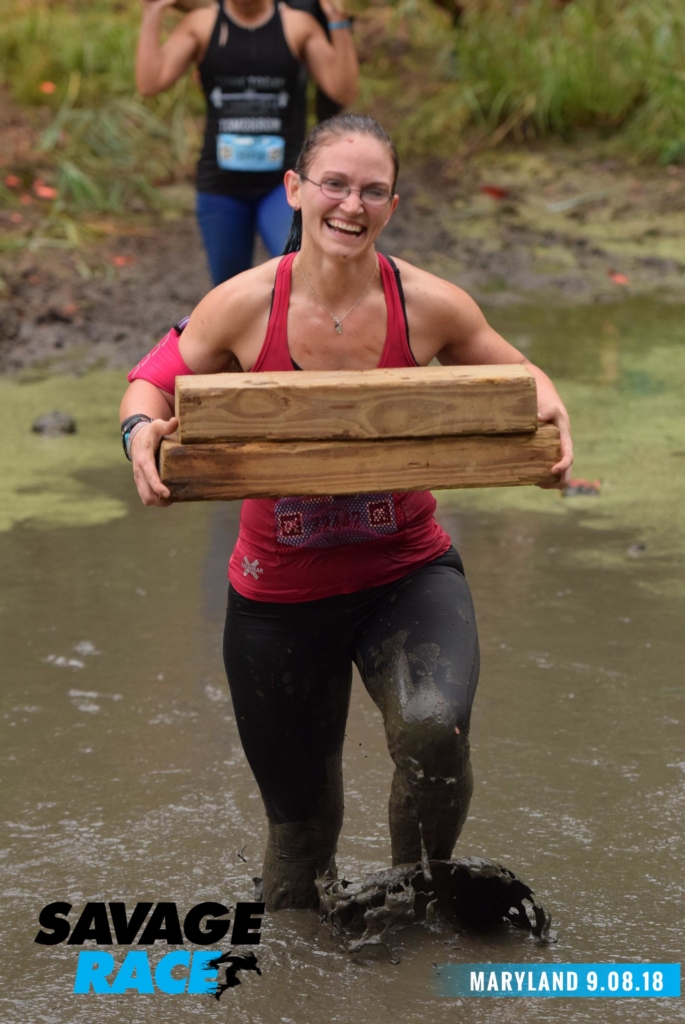 They also used some new area's of the location at this event compared to previous races.  Lumberjack Lane log carry had a portion going through what was basically swampland. Later in the race, there was also one larger water crossing. It was deceptively hard as the ground in the water was soft so it was taxing on your already worn out legs.
The course itself was very enjoyable even with the bad weather. The environment was upbeat and everyone was having a great time. People were helping one another and encouraging each other which is always wonderful to see and hear.  I saw a lot of younger runners as well this time giving it their all despite the weather. One runner who caught my eye was thirteen-year-old Caelyn, she was running her first adult savage race with her mother and made it up their warped wall obstacle called Colossus.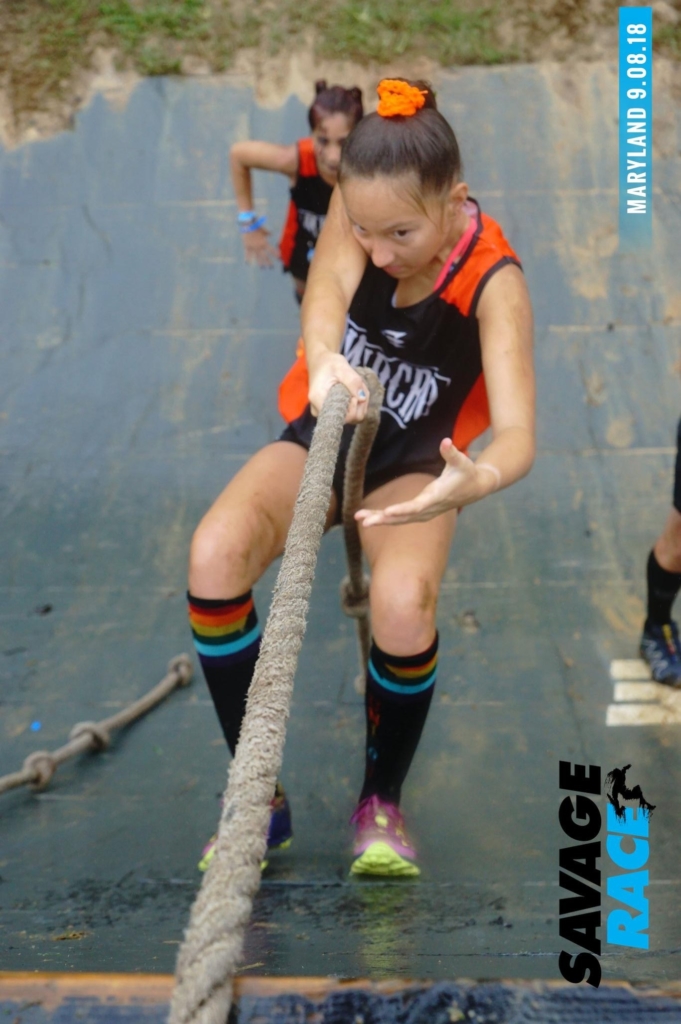 Results
When checking the results for first place overall and age groups I did notice that times were a bit varied for pro wave. There were some age groups that did not have three runners finish with 100% completion. Personally, I feel the weather hindered some of the pro wave as well as the open wave at this event. This is part of OCR though and you do not always get to race in warm dry weather. Top finishers for the men were Ryan Woods at 50:11 finishing first, then Jaryd Flank at 52:06, and Sebastien David at 54:27. Women top three finishers were Rachel Corigliano with a time of 1:03:59, followed by Ashley Samples at 1:04:31, and Tiffany Palmer at 1:08:13.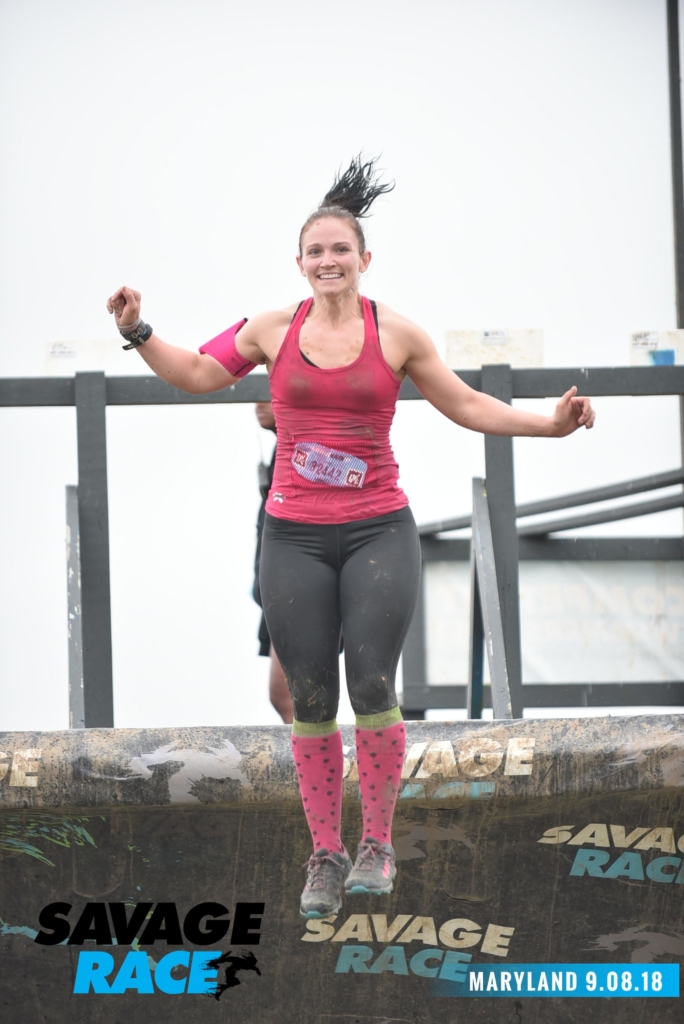 Final Thoughts
Even with the minor annoyance at checking in, I would definitely still recommend Savage Race and the Maryland location. I would give it a 4.5 out of 5 only due to the check-in issues.  Their obstacles are different than other races which makes it very enjoyable. Many of them are very grip intensive and challenging. I feel that if you're giving it your all and failing obstacles but still having fun that's a great race.
All Photos Taken by Savage Race
Rating: 4.5/5
---
Have you done an Savage Race?
Leave your own Savage Race review and feedback...