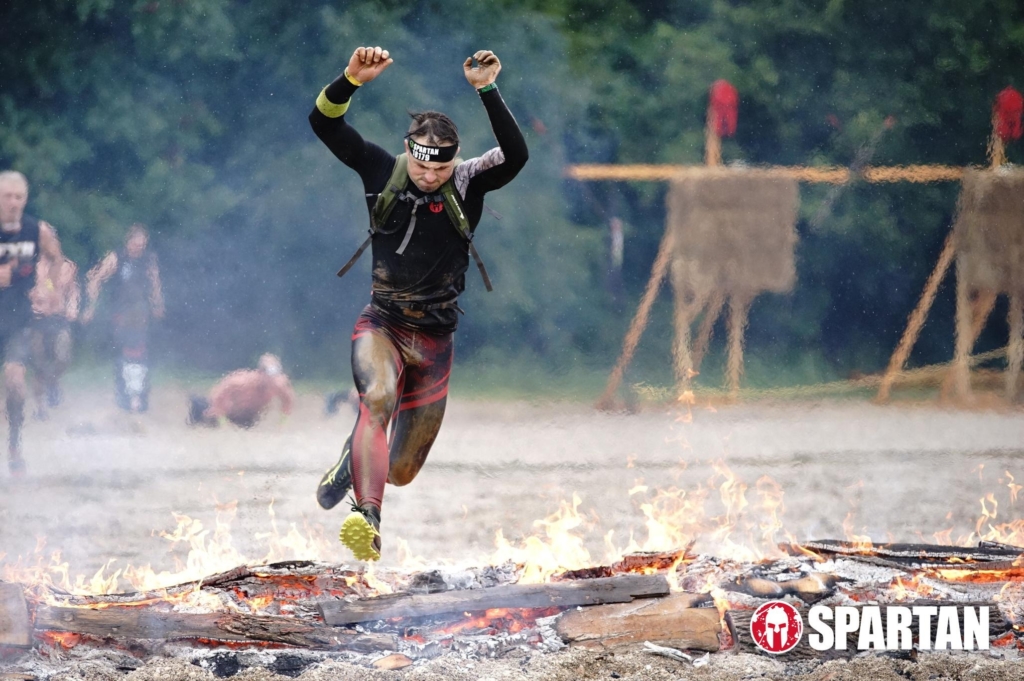 Every Spartan Race starts the same way as you step the starting line.  Before pumping you up with music and motivational speeches, you will hear the emcee give a run through of what lies ahead for those that have dared to take on the challenge.  You'll hear about the elevation, distance, number of obstacles, the amount of mud or lack thereof and words of caution for certain parts.  However, in all my years running Spartan races, I've never had the event coordinator step to the mic and announce that certain obstacles were closed due to hazardous conditions.  This is what greeted me as I stepped up to start my first ever Chicago Beast.
Anyone who's run a Spartan race knows the inside joke about how long the distance is because "Spartans suck at math". Like that time they said the Spartan Super was 7 miles and my Garmin told me it was 8.4 miles.  Nevertheless, after completing the Chicago Beast I'm starting to believe that Spartans also suck at geography.  The Chicago Beast is actually located in Attica, Indiana, two hours south of Chicago at the fantastic Badlands Offroad Park.  Here Spartans were tested not only by terrain but weather that had dumped 5 inches of rain over the previous 24 hours and continued to rain throughout the day.
Spartan is notorious for stacking obstacles back to back in order to challenge a specific muscle group or skill set.  So I wasn't surprised when I saw that Olympus and the Monkey Bars where literally back to back with only about 10 feet separating them.  What caught me off guard as they were within the first mile of the course.  Just when I thought I had Spartan figured out, they once again threw a curveball.  This is one of the reasons I keep coming back.  Between the constantly varying terrains and a different combination of how the obstacles are stacked, it's a constantly evolving puzzle I've yet to solve to my personal standards.
What I liked best about this location was the variety of terrain.  The Badlands Offroad Park featured 1,800 feet of elevation change over the course of 12 miles.  The terrain constantly changed from rocky creek beds to loose gravel and mud.  The most challenging was by far the sand.  I never would have thought that there would be that many sandy hills in central Indiana, but leave it to Spartan to find them and use them to their fullest extent.  The terrain not only slowed you down but challenged muscles that I didn't even know I had.  The rain complicated things further, by flooding so much of the area that if you weren't running up or down a hill, you were likely ankle deep in water.
Overall I give this course location a 5 out of 5 stars.  The flow from parking to the starting line was smooth.  The organizers did a phenomenal job using the most challenging aspects of the course and Spartan Obstacles to making it worth the trip.