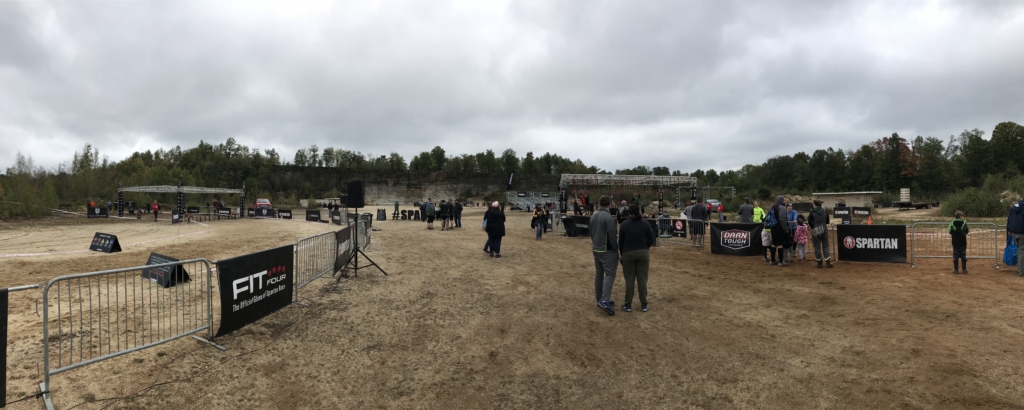 October is an exciting and bittersweet time of year in obstacle racing.  If you're like me, your season is winding down.  The calendar only has a few dates left on it and you're gearing up for championships and the long off-season of winter training.  My Spartan season recently came to an end with the Pittsburgh Sprint and Super weekend located at the Southington Off-road park in Windham, OH.  It's kinda of cool that I started my OCR season here in June at the Spartan Ohio Beast and now returned to finish off my second trifecta.  I've never run three distances on the same course before and was interested to see how they changed the set-up four months later.  What I got was a rather disappointing experience that left me asking "did spartan just give up at the end of the season and send all of their resources somewhere else?"
The Course
The Sprint and Super courses were virtually identical loops that were set up.  The Sprint on Saturday was 2 miles and required 2 laps.  The Super on Sunday added an extra mile and required 3 laps.  This was the first time I had run a race that required laps and at first, I thought doing laps was just lazy course planning.  However, as I got into the race I realized how much better I was running on the second or third lap because I knew exactly how things were laid out.  I didn't have to guess at what terrain was coming or how long it would be until the next obstacle or finish line.  The addition of running laps also brought out an additional level of competition in me since I could then see if I could catch or lap people.  The terrain was relatively flat and filled with large rocks in the trails that required constant attention to your footing so you didn't roll an ankle.  The lower lying areas were swampy, but nothing drastic enough to slow you down.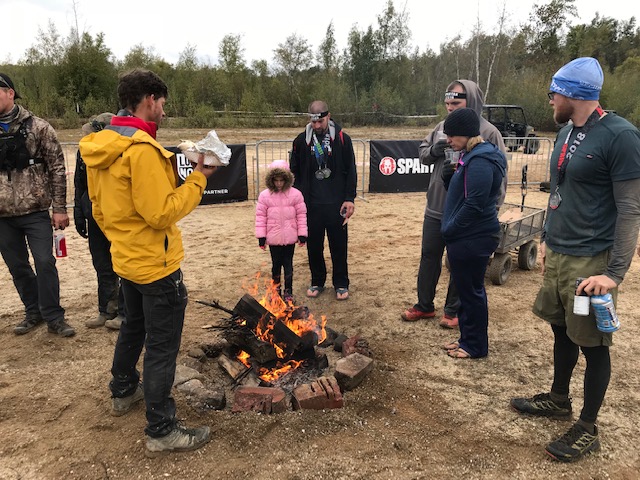 The Obstacles
This was the disappointing part of the race to me.  After completing my first lap I found myself saying "is that all".  The Sprint featured the Barbed Wire Crawl, Monkey Bars, Sandbag Carry, Atlas Carry, Rope Climb, Multi-rig, and the Hammer Stone Carry (atlas balls with a handle).  At the end of the first lap you climbed the A-frame cargo net to transition to your next lap, while you're final lap you moved directly to the fire jump.
The Super added the Bender in with the additional mile to lengthen the course. That makes 8 obstacles you repeated twice for the sprint and 9 obstacles you repeated three times for the super.  Overall, this was an underwhelming amount of obstacles in my mind.  Where were the Spartan staples like Hercules Hoist, Olympus, Twister, and the Spear Throw?  I run these races for the physical challenge of the obstacles and wanted one last crack at them.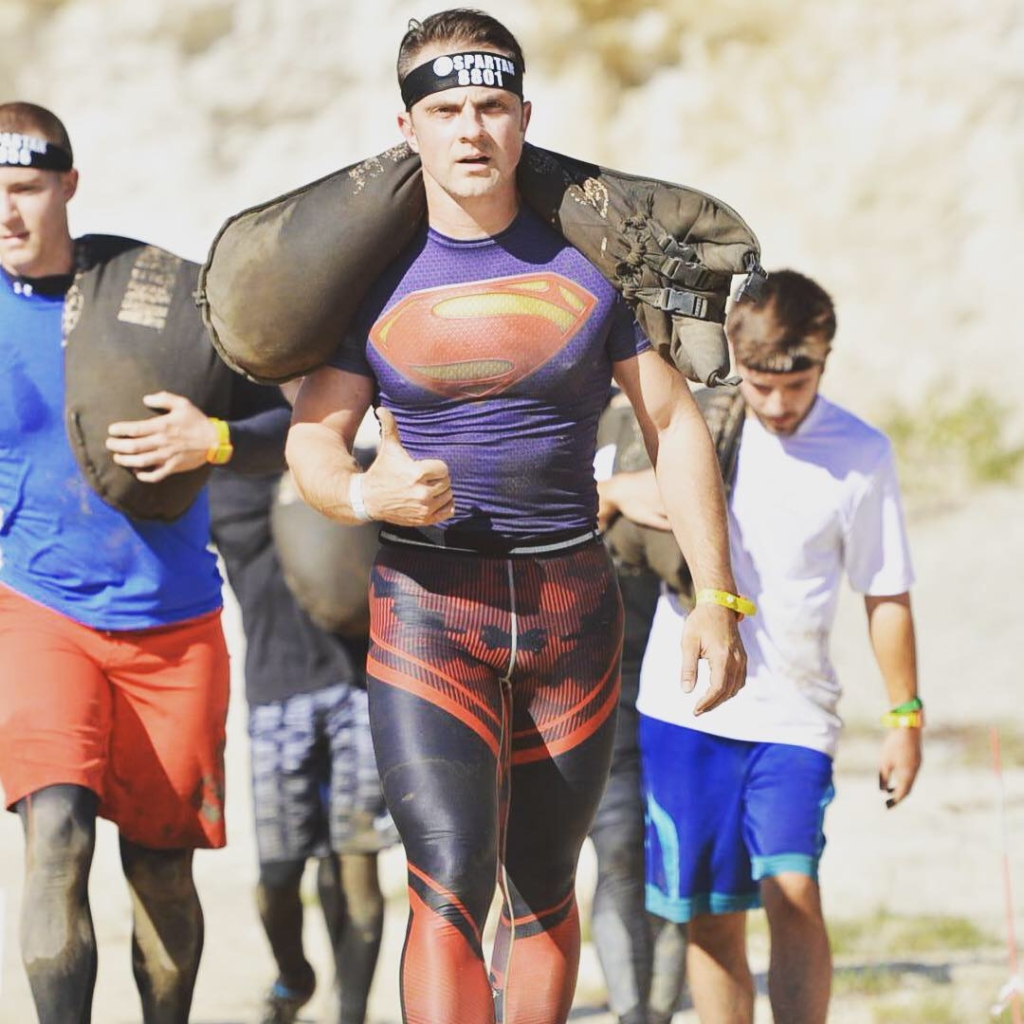 Overall
This didn't feel like a Spartan Race.  The starting line, bag check, and showers were by the parking lot which was nowhere near the festival area and finish line.  The lap style and lack of obstacles made the whole event feel like it was forced or forgotten about by the race organizers.  It felt like a local event, not the premier obstacle event worth paying $100-200 that Spartan bills itself to be…  I only give it 2 of 5 stars.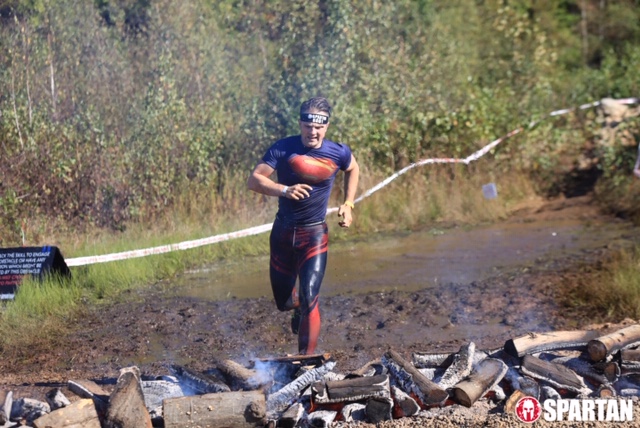 Rating: 2/5
---
Have you done an Spartan Race?
Leave your own Spartan Race review and feedback...