Allow me to introduce Carrie Brooks, my newest featured Bad Ass Woman of OCR. She is a 46-year-old momma who took control of her health at aged 40. She no longer wanted to feel unfit, so she quit smoking and started working out. The quest for her health lead her into the world of OCR, and she is now addicted to being fit, healthy and strong.
Please tell us a bit about yourself.
I am 46, married with 3 kids (1 of my own and 2 amazing step-daughters,) 2 granddaughters, and 1 granddaughter due in July. I live in Panama City, Florida which was hit by Hurricane Michael on October 10, 2018. I lost my house and I am currently living in a travel trailer with my husband and 2 dogs waiting to re-build.
I am a Guardian Ad Litem for children who have been removed from their home due to abuse or neglect, the President of the Emerald Coast Junior Woman's Club and volunteer for our local children's agencies such as the Children's Advocacy Center. I was abused as a child and try to be the voice for those who can't speak for themselves now. My Junior Woman's Club put on a Super Hero themed 5k to raise money for Guardians for Children – Guardian Ad Litem in our area and raised in excess of $3,000.00.
Did you always consider yourself athletic?
I was very athletic in school, playing basketball, running track and playing volleyball. However, as I got older, I stopped doing anything very active and got into a very sedentary lifestyle. I smoked over a pack of cigarettes per day. I was not very healthy at all. When I turned 40 I decided it was time to get fit. I quit smoking and started running. I was doing pretty good until 2016 when I broke my ankle and gained a lot of weight. I didn't think I was ever going to get rid of it.
How did you get into the sport of OCR?
I got involved with a local group that was training to do a Spartan Race and started working out with them.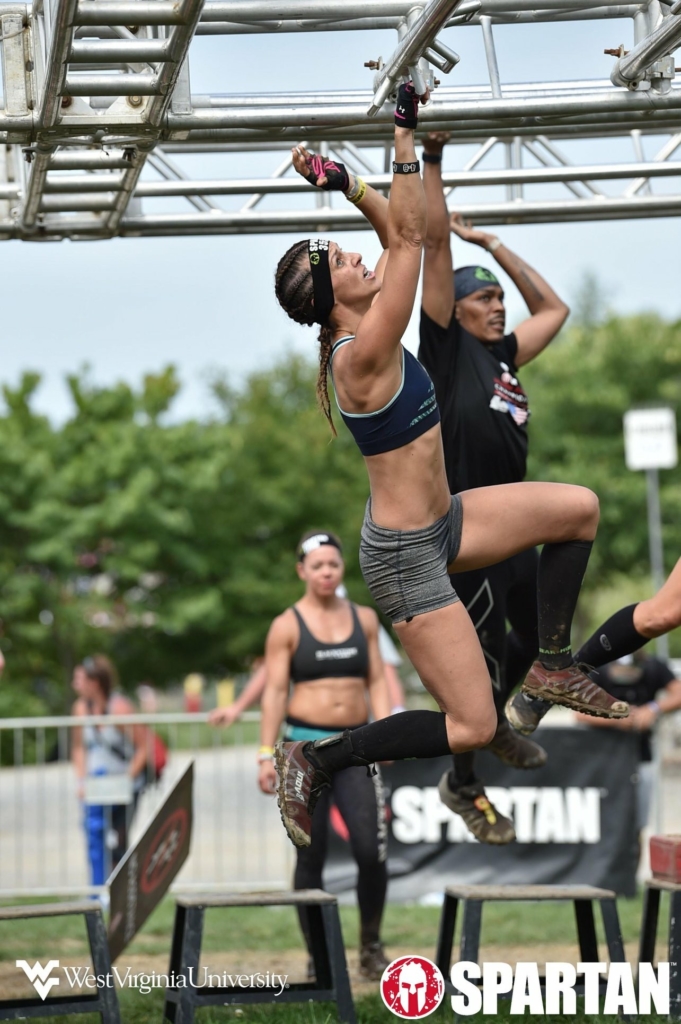 What was your first race like? Which one was it?
I was excited and terrified at the same time. I remember I couldn't even get over the 6' wall by myself. I had no upper body strength to speak of and struggled. My first race was the Atlanta Super and Sprint weekend October 2017. A real deer that had gotten spooked by all of the people at the venue jumped the fire jump at that race. Spartan has a picture of it. It was very cool!
Tell us about the races you have done so far.

The first year I did OCR, I ran 3 Spartan races and got my first Trifecta. Last year I got my 3x Trifecta. By far my toughest race was the Spartan Beast in West Virginia. I am looking forward to a little retribution this year at that venue.
To date I have run 15 Spartan races, 2 Warrior Dash races and 3 local mud runs in addition to numerous 5k and 10k non-OCR races. I have a full year planned this year with about 15 or 16 OCR races on the books in several different states and I am excited to see what I can accomplish this year!!!
What initially drew you into the world of OCR and adventure racing?

Getting fit was what initially drew me in. I was overweight and miserable. After my first race I was hooked. I joined Spartan 4-0 and have met some of the most amazing people. We meet up at each race and have the best time!
On course, what has been your favorite obstacle and why?
It has been hands down the Multi-Rig. I failed time and time again at the multi-rig and finally started nailing it race after race. Now I love doing it and I am excited each race to see what the set-up will be.


On course, what has been your least favorite obstacle and why?
The Olympus Wall has been my nemesis. I have yet to conquer it but I am not giving up until I get it!! The angle of the wall and transitioning from grips to holes to chains and trying to stay upright all at the same time has been a challenge.
Is there is an OCR or endurance race that you will never do?
I never say never. There are some that are some races that are extremely intimidating, but I will try just about anything once.
What type of training do you complete for OCR training?
I go to the gym 5 days per week at a minimum. Each day, I focus on either legs, upper body, core or a mix of all 3. I do cardio 3 times per week. I am currently working out with a group of other OCR runners and absolutely love them – Training with TJ! They are all supportive and we push each other to be our best. Our Coach, TJ, is amazing and really pushes me as I have a habit of getting in my head and he really gets me past that invisible boundary. I also love to paddle board during the spring and summer months.
For someone that is newer to the OCR sport, what is one solid piece of advice that you wish to pass on?
Never give up. Don't let the obstacles intimidate you. Each one has a niche that is different for every racer and once you find that niche, you will find yourself completing one obstacle after the next.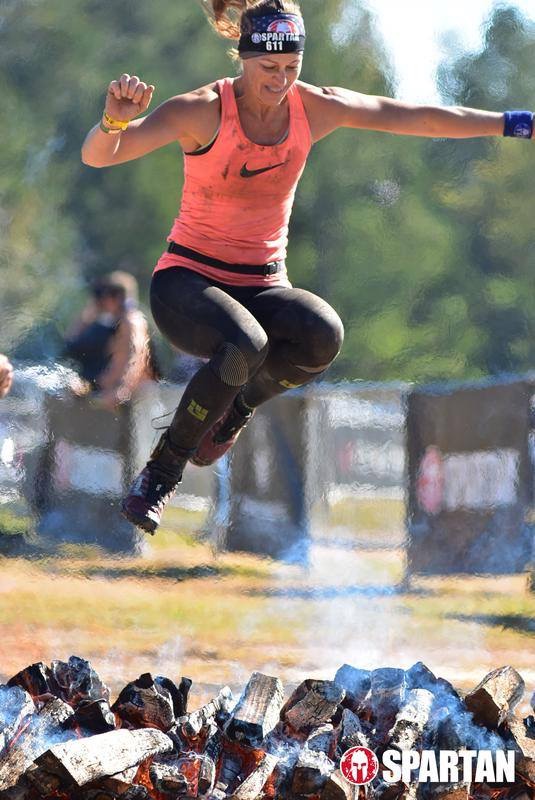 What is one your one A-race/bucket list race you want to do?
I would love to one day run the Spartan race in Sparta, Greece. How cool would that be!
Is there anything else you want to share with us?
No one should ever say "I can't" because, believe me, oh yes you can! I have had back surgery, neck surgery and part of my colon removed due to a tumor. I have self- medicated to the point of being amazed I am still here. Never, ever, ever give up on yourself or on life. There are so many wonderful things waiting for each and every one of us. You just have to want to find them.
What's the best way to reach you on social media if someone wants to reach out?
I am on Instagram – carriebear29
SnapChat – carriebear29850
Facebook – Carrie Brooks