The Race:
On April 27th and 28th, 2019, Spartan hosted their Tri-State New Jersey Ultra and Beast races at Mountain Creek Resort in Vernon, New Jersey. Saturday was the Ultra and Beast with a Beast only day on Sunday. I ran on Saturday and the weather was not the best. The temperatures at the starting line were around 41 and a high in the low 50's with nasty wind gusts.
The Elites:
The top Ultra runners on Saturday were Ryan Atkins who took first place in 6:01:34, Ivan Santana in second with a time of 7:14:47, and Craig Winters finished third in 7:19:22. The women elite Ultra winner was Rea Kolbl with a time of 7:23:47. Ashley Etue finished second in  9:01:31, and Kelly Sullivan in 9:12:30 took third place.
Ryan Kempson with a time of 2:21:57 won the Elite Saturday Beast for the men and Lindsay Webster in 2:47:09 for women. Second place male was Joshua Riedinger in 2:24:48 and third place Luke Bosek finished in 2:32:45. Heather Gollnick took second place in the women's race with a time of 3:10:14 and Cali Schweikhart took third finishing in 3:14:12.

Beast Mode:
When Spartan released the map they used a label of "Beast Mode." Many of us guessed what this meant. Monkey Bars, Stairway to Spartan, Slip Wall, Olympus, Beater, Twister, and Hercules Hoist. Sadly I did not make it to Hercules or Twister to see how these were made Beast Mode. Pictures, however, showed that Twister was 3 parts long to make it harder. Hercules Hoist was soaking wet and I am assuming very heavy. Olympus similar to Twister was longer segment wise. I have never done Beater before so not sure what to compare it to. It was three spinners though vs one and two at other events. The monkey bars were staggered up and down, and spaced very far apart. The slip wall used shorter ropes and was right after the dunk wall it was very wet.  Stairway to Sparta in Beast Mode had been seen before last season. The wall is higher and they add in rock climbing grips. This is part of the new format they are going for this year where the longer races have harder obstacles.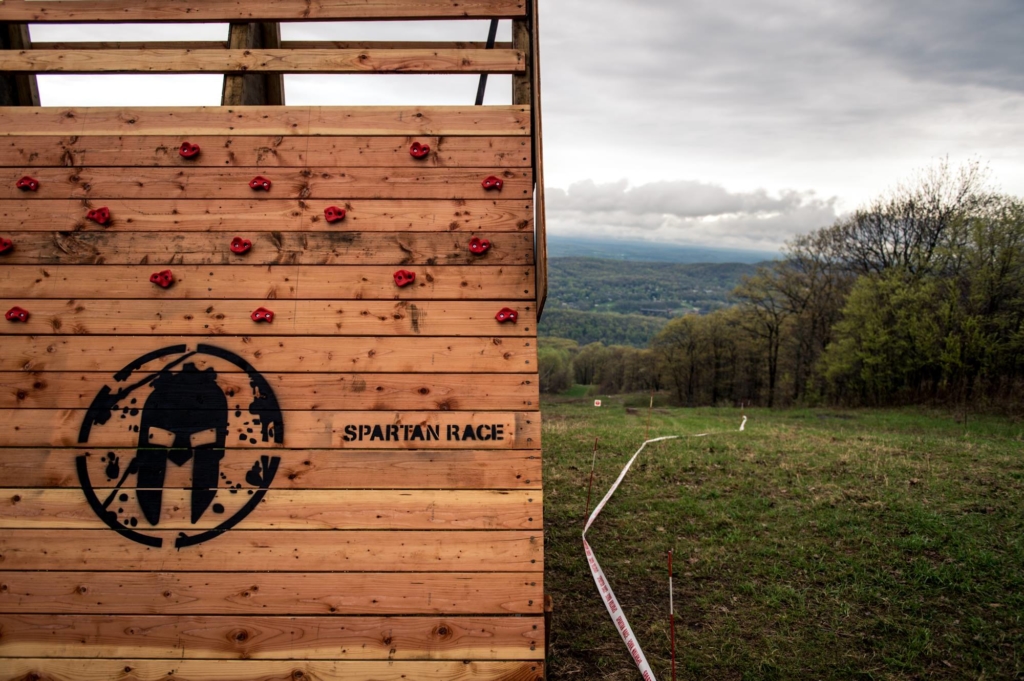 My Experience:
My day was rough. I went out with a goal of finishing the Ultra. On the first lap, I rolled my ankle on the Ultra loop a few times and by the end of the loop, I was hardly able to walk. I then set a goal myself of finishing lap 1 and hope to still hit the time hack for transition. Sadly this was not the case as about 5 miles later I did accept a ride from medical as it was 2:30 and I had missed the first time hack. The brutal cold at the top and the winds caused issues for many I found out while at the tent. They had mostly sprains, falls, and body temp patients for the day. It was my first ever DNF of a race and my first trip to medical. Thanks to the Spartan staff for the help and for the other races who asked if I was okay. I tried my best to push and encourage every Ultra I saw running past me trying to make the cut-offs. It is Sunday now and numbers are coming in somewhere between 30-40% unofficial DNF rate for the Ultra.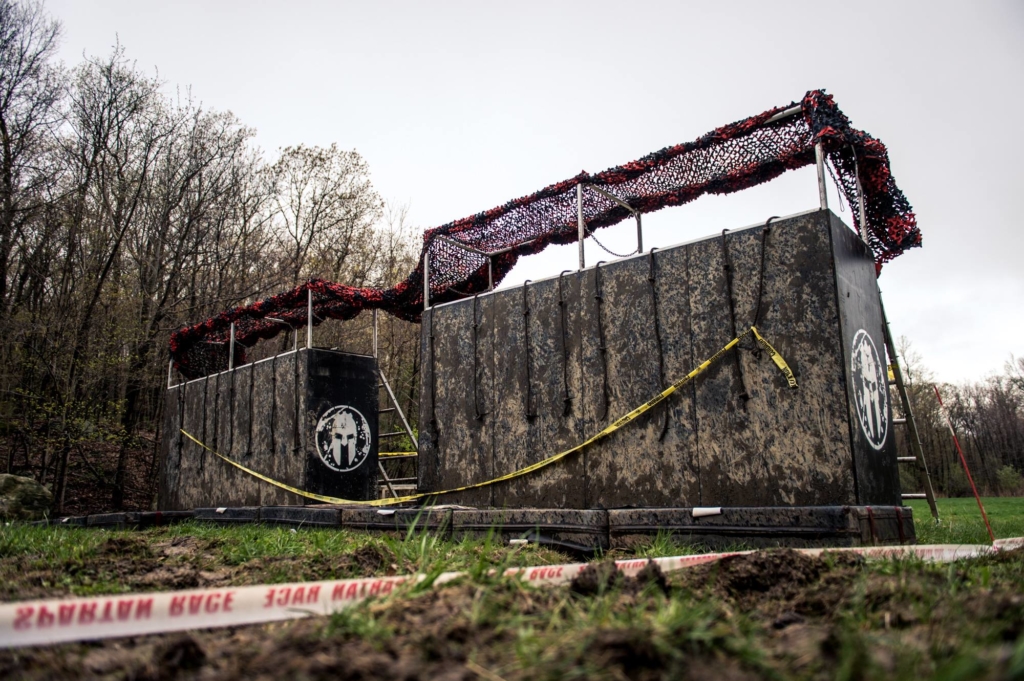 Closing Thoughts:
The course this year felt tougher than 2018, but some of this might have been the weather. 10 degrees colder with a strong gusting wind made for a harsh day. So harsh that Spartan did close water obstacles later in the day. I feel that was the right thing to do. Hypothermia was becoming a problem with the sudden temp drops in the late afternoon. The trails while familiar to 2018 were different and I spoke to many runners who felt the same way. I, however, enjoyed the time that I was on the course. They used the mountain and terrain great.  A lot of trails were single file and the trees and bushes were not cut back which made it difficult to travel on.  As the Elites were catching the Open wave Ultra's we couldn't move to let them pass easily. This was frustrating for both them and us. One other issue that I keep hearing is normal is Spartan running late. 15-20 minutes when running on a time limit is a big deal and frustrating when you are aiming for hacks. Overall I would give it a 4 out of 5.
Rating: 4/5
---
Have you done an Spartan Race?
Leave your own Spartan Race review and feedback...