"Running to overcome life's obstacles" – a tagline we can all relate to on some level, is taken to a new level at the ForeShore Adventure Run.
Hosted by the Muskegon Rescue Mission, this annual obstacle course race challenges competitors to overcome more than physical obstacles on the course, but also to run in support of life's larger obstacles – homelessness, hunger, and despair.
I spoke with Melissa Boughner, Director of Development at Muskegon Rescue Mission and Co- Race Director of the ForeShore Adventure Run, to get an inside look at this local event.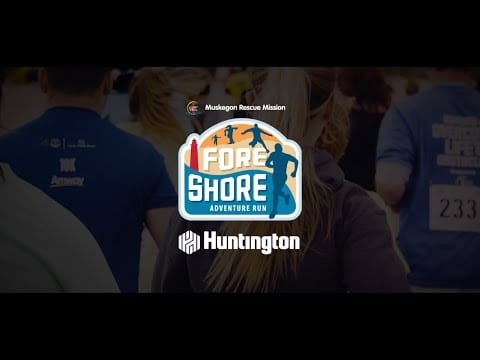 So, what sets the ForeShore Adventure Run apart from other OCR events?
The ForeShore Adventure Run directly benefits the Muskegon Rescue Mission and the local homeless population, with 100% of registration fees going towards the mission. What's more is that the race is held right on the coast of Lake Michigan, creating a venue that is sure to be wet, sandy, and unlike your typical OCR.
A bit about the race itself:
The venue offers beautiful views on Lake Michigan throughout the course and caters to both competitive and fun runners. With a 5k course that includes 25 obstacles, participants can sign up under competitive, fun, or team categories. Participants will run through sand dunes, trails, and pavement and try their hand at obstacles such as a rig with rings, low crawls, a beach ball pit, tarzan swing, balance beams, and a slip and slide. The event is accessible to all ages and OCR experiences!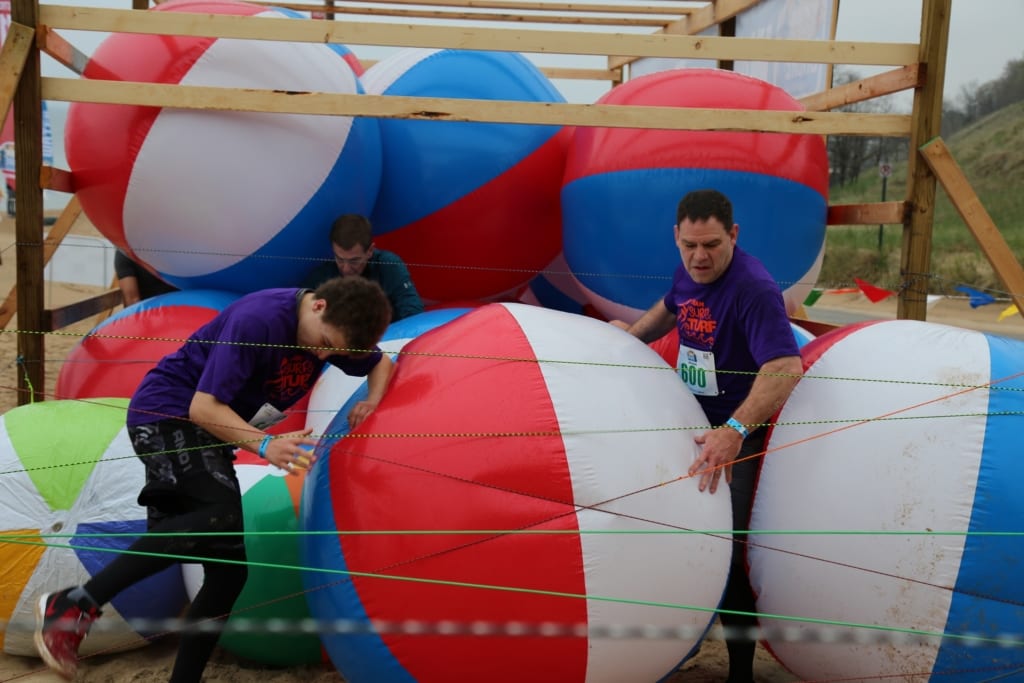 What atmosphere can participants and spectators expect at this event?
"One full of excitement!", she says. "From our volunteers, spectators, and participants, everyone always comes with an enthusiastic attitude. Our runners are eager to hit the course, volunteers are cheering them on at each obstacle and event spectators shout encouraging words as runners pass them by. We have a mini obstacle course and bounce house for children and the Meijer Runner's Oasis where our participants can get healthy snacks, drinks and take pictures with their awards. It is a family-friendly event."
How has the event changed over the years and how is the event growing in 2020?
"The event had exponentially grown over the course of the years", says Boughner. "In 2018 we had nearly 500 runners and over 700 this past year (2019). We are expecting to be near the 1,000 mark for the 2020 event. The event has mainly been a 5k sandy course with 25 obstacles along the shoreline. This year, we have added new terrains and more running, as requested by our participants. This year, participants will run on sand, pavement, dunes, grass and a forested trail. We want to show visitors all the different things West Michigan has to offer when it comes to nature."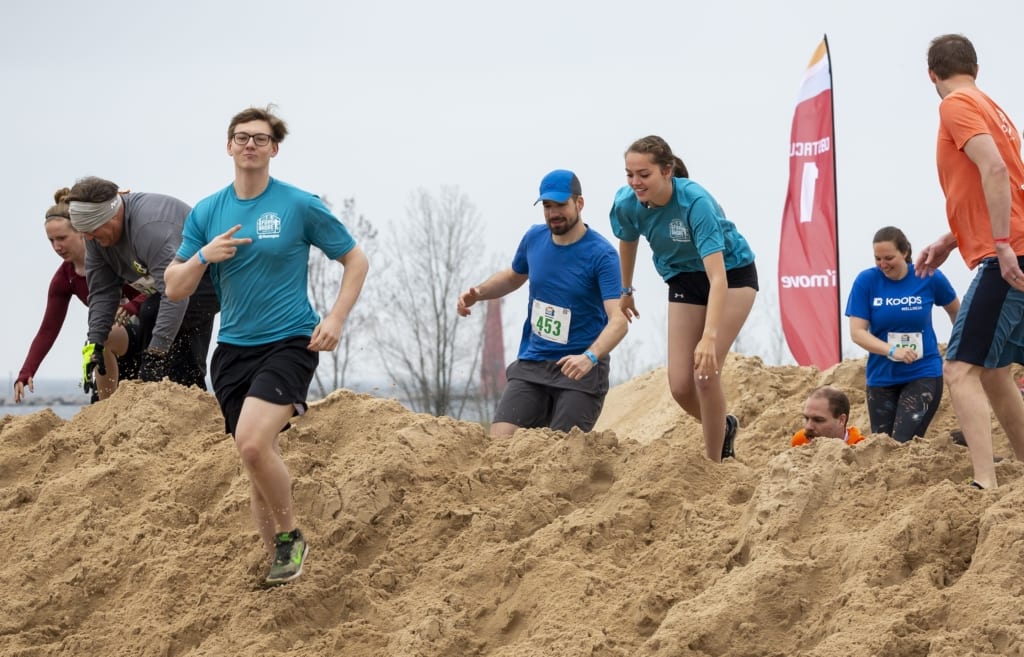 Boughner leaves us with this message, "We're grateful for everyone who chooses to participate in our event. Your registration helps us provide nutritious meals to women, children and men facing hunger and homelessness in West Michigan, whether it's through our shelter kitchens or community pantry when you run you help others overcome life's obstacles."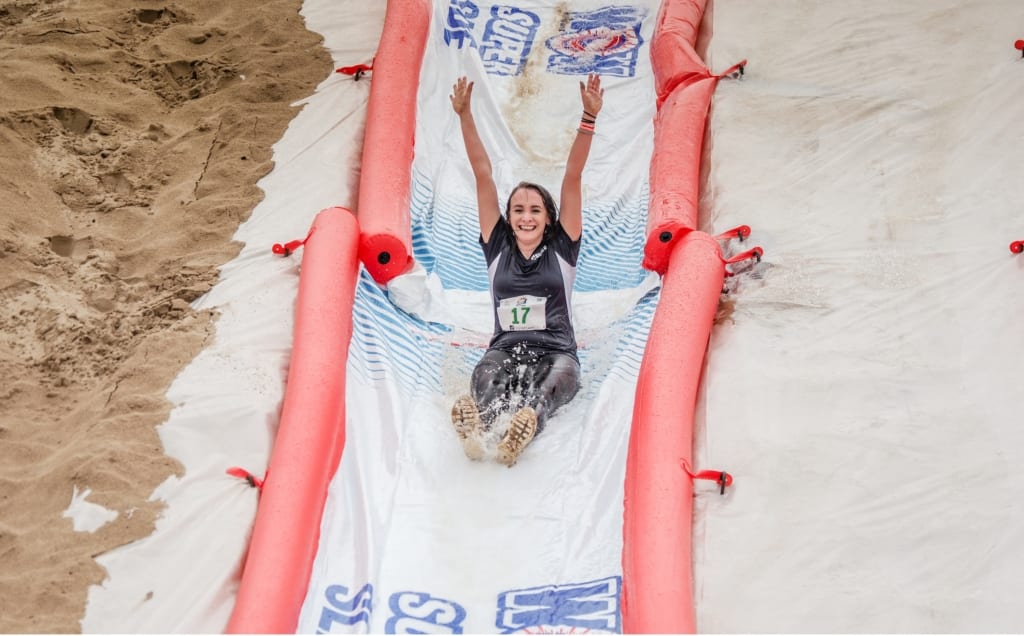 The ForeShore Adventure Run will host its 6th annual event on May 16th, 2020 at Pere Marquette Beach Park in Muskegon, Michigan.
Happy Racing!