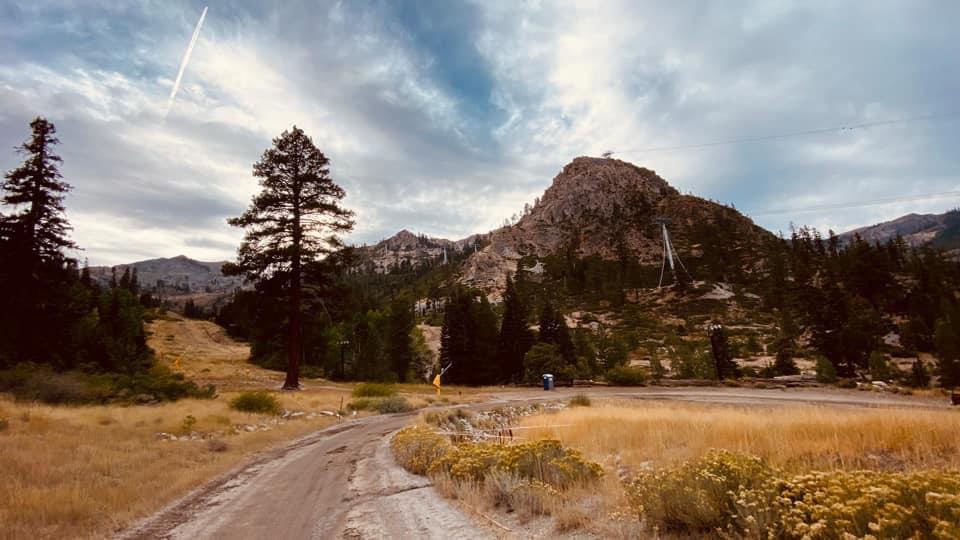 Last weekend's Spartan Tahoe Ultra and Beast weekend was awful… in the best way possible. I mean, let's be honest, nobody knowingly goes to this event to run an easy course. After all, there are plenty of Spartan venues that are perfect for first-timers, and those who abhor hills. But the mountains of Tahoe are made for suffering, and there was plenty of it this past weekend.
Saturday saw the Ultra, which I ran, and the North American Championship Beast Elite and Age Group heats, plus some open heats in the late morning and early afternoon. Sunday was a bit tamer, with a sparser crowd, and only Beast Open waves beginning at 9:00 AM. Considering this event came close to not even happening, due to the recent Caldor fire, the vibe among those who attended was understandably upbeat, and the excitement was palpable. Though the numbers might have been slightly lesser, the energy there was definitely not.
The Festival Area
This year's festival set up was largely similar to the past few years, with Spartan DJ extraordinaire Marc Montano, who kept the tunes pumping and the energy high ALL weekend, setting up shop in the center of the Village. The start line was again at the base of the mountain and the registration area was conveniently located at the edge of the parking area, where the spectators and racers entered the Village area.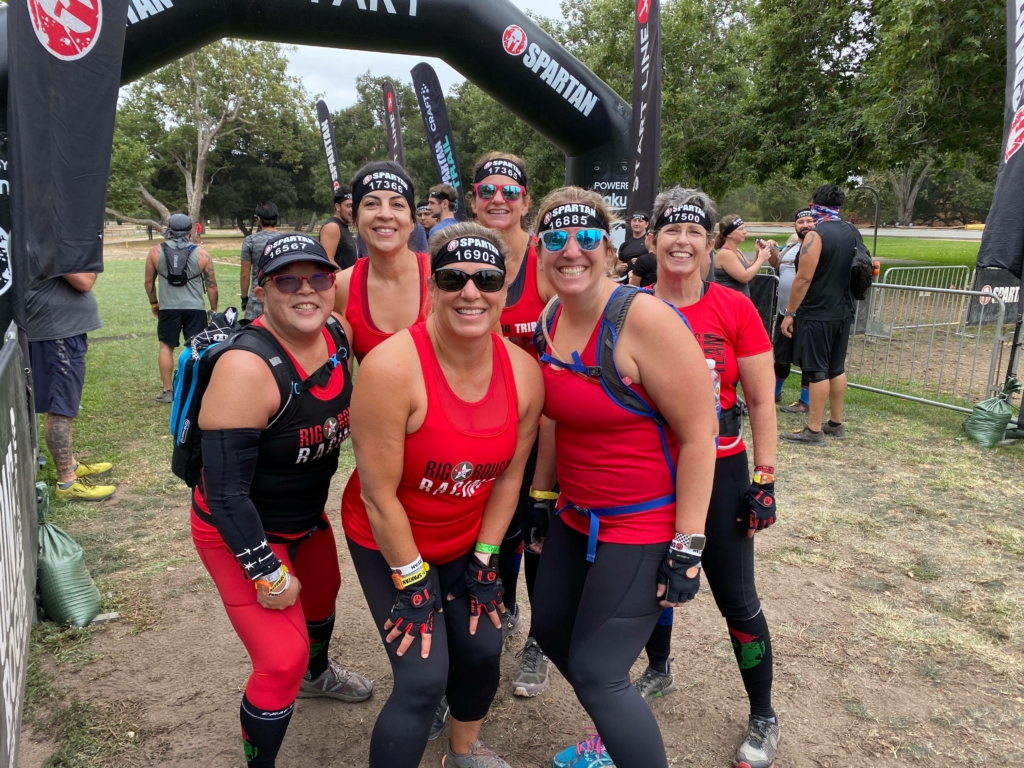 One change that I will compliment Spartan on was the location of this year's Ultra transition area. It was more conveniently located for the racers and also allowed us to go through the spectator area, which I can say from experience, is a bonus, as hearing the cheers from the crowd really does up your spirits and give you much needed positive energy. Absent were most of the interactive festival area staples, such as the practice spear throw, tire flip, and rope climb, though understandably so, with COVID restrictions in play, as they were. Honestly, there was so much going on in the festival area and Village, that I don't think they were missed by most, and certainly not by me. I happen to also be a skier, and one of the things I love about this venue is that is combines that aprés-ski party vibe with all that is Spartan. Seeing all the spectators and racers alike enjoying good food and cold beer in beautiful weather at such a picturesque location made all the suffering worthwhile. Well, almost.
The Course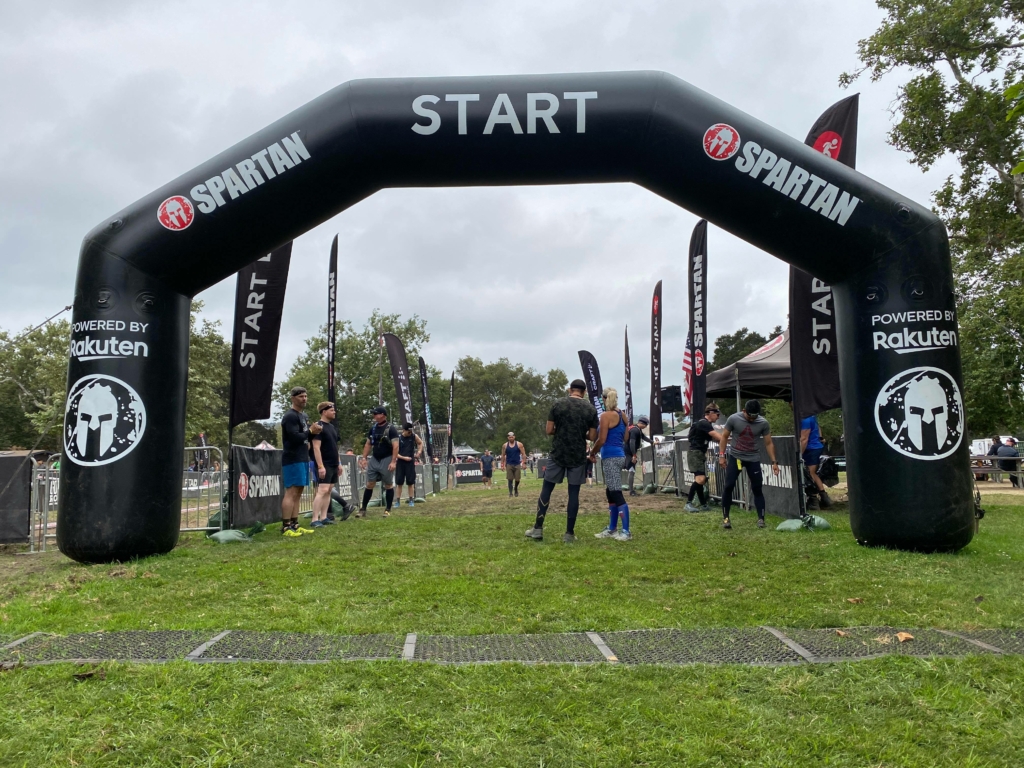 If you were tuned in to Spartan's social media blitz prior to this event, then you probably heard course manager Steve Hammond announce that the dreaded lake swim was a no-go this year. In fact, for reasons unspecified (though he cited multiple factors), Hammond said there would be no water obstacles at all this year. This left many, myself included, wondering if this year's course would be true to Spartan Tahoe standards, or a mere shadow of the past years' events. Well, long story short, big kudos to both Hammond and fellow course manager Benoit Roure, who made absolutely certain that no one would question the legitimacy of this year's race.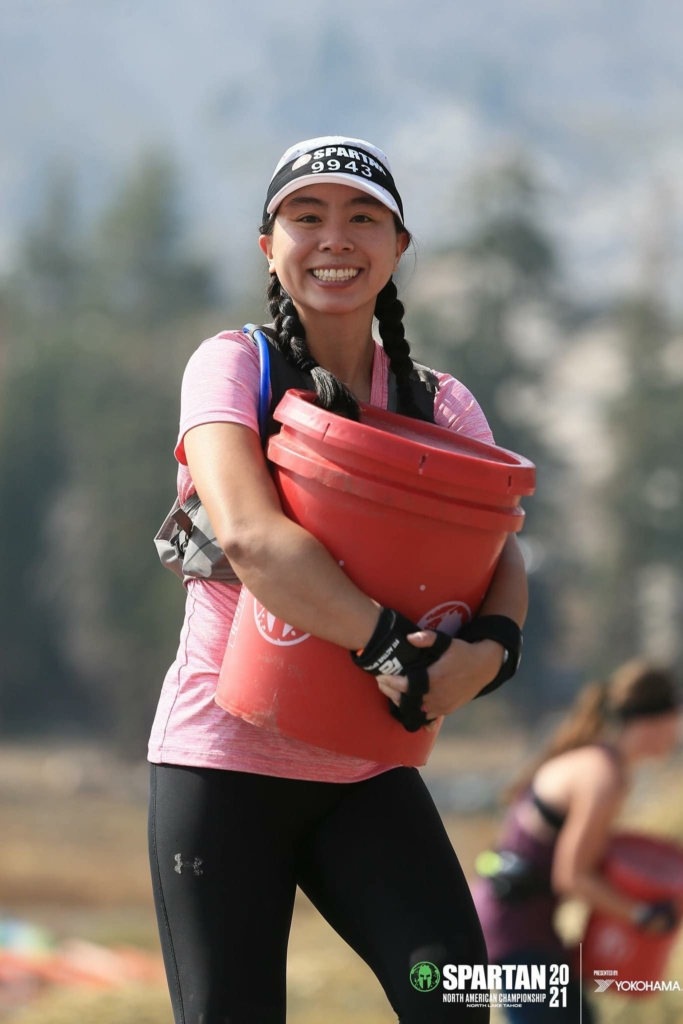 The climbs and descents were as unforgiving as ever, the obstacles strategically placed, and the fact that there was no swim (coupled with temps well into the 70's) made this an extremely fast and hot race, which proved to be an added challenge in and of itself. Speaking as one who actually enjoyed the ice-cold lake swim, I can honestly say I didn't miss it this year. The Ultra course was as challenging as ever, and the fact that the competitors didn't have to carry a pack with extra layers or dry clothes was an added, and much welcomed, bonus.
The Beast course measured an almost even 13 miles with about 4,000 feet of elevation, while the Ultra boasted around 8,500 feet of elevation, and just over 30 miles. As far as obstacles were concerned, the race did not disappoint. Obviously, with no water, there was no Ape Hanger, but we did see favorites like the spear throw, Tyrolean Traverse, Stairway to Sparta, The Box, and the Yokohama Tire Flip, which had been absent from the last two Spartan events I attended. The Herc Hoist, rope climb, and tire flip were all located within the Village this year, just before the transition area and finish line, which allowed the runners a chance to get a much-needed boost of energy from the spectators who were cheering them on. And what was lacking water-wise seemed to be made up with more heavy carries. In addition to the bucket carry, there were two sandbag carries on the Beast course, and those who ran the Ultra enjoyed a fifth, and almost mile-long, sandbag carry, mostly uphill. Well done, gentlemen. If your goal was to make us suffer, consider it a 'mission accomplished'.
Final Thoughts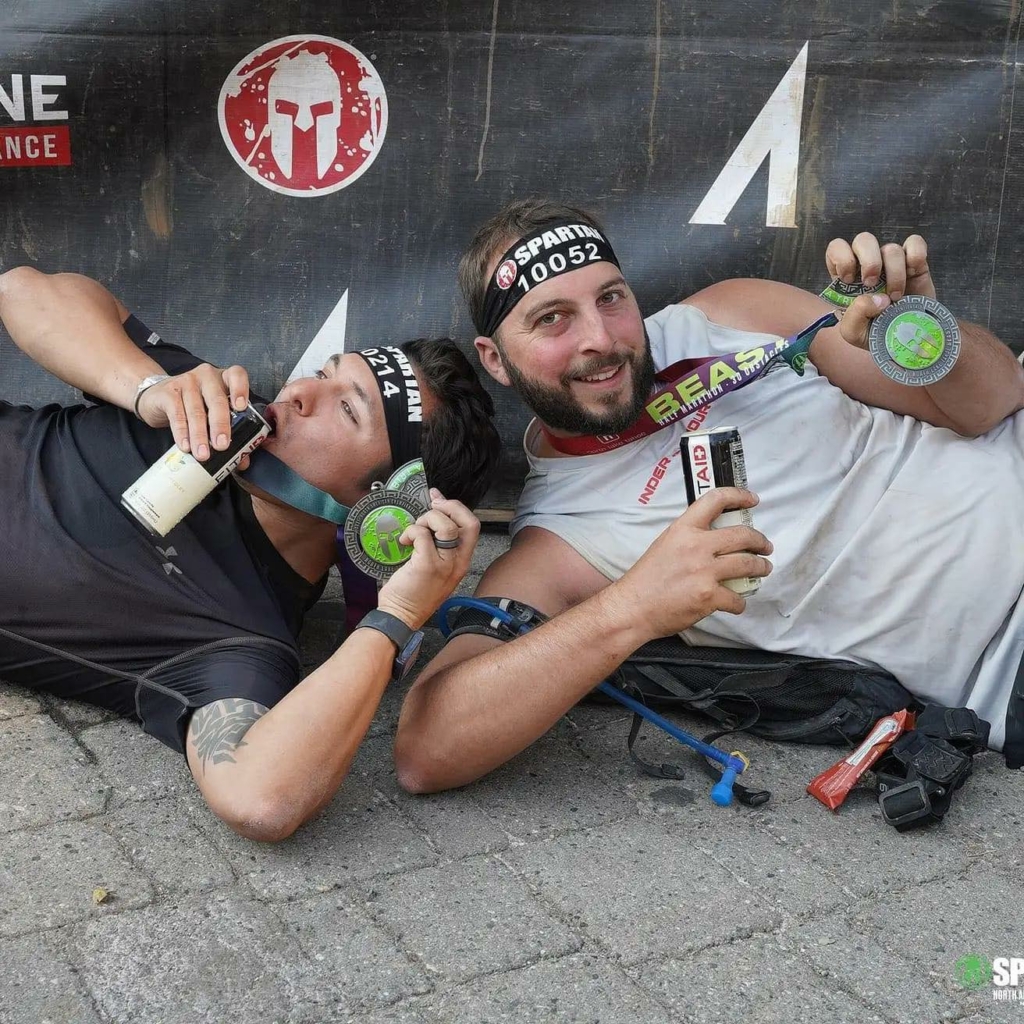 In all honesty, this has been my favorite event of the year thus far. The incredibly scenic locale, coupled with last weekend's amazing weather, proved to be the perfect background for an iconic Spartan event. Add on the fact that this event came close to not happening at all, and those who attended were even more grateful and appreciative of all it offered…myself included. One of the awesome things about this location is that you never know what the weather is going to bring in late September. This year, perfectly sunny and temps in the 70's, while the last event in 2019 (no event in 2020, due to COVID) brought snow, hail, thunder, and temps in the 30's and 40's. If you like predictable weather and flat courses, this is definitely not the Spartan event for you. But, if you want to truly challenge yourself…to push your body to its limits and see what you are capable of, then keep your fingers crossed that Spartan returns to the newly-renamed Palisades Tahoe Resort again in 2022. Oh, and you might want to start training now.
Rating: 5/5
---
Have you done an Spartan Race?
Leave your own Spartan Race review and feedback...