2015 Battlefrog Championships Live Coverage

Mud Run Guide is proud to provide comprehensive coverage of the 2015 BattleFrog Championship December 12, 2015 from Sorrento, Florida
Coverage Links:
2015 BFC Course Map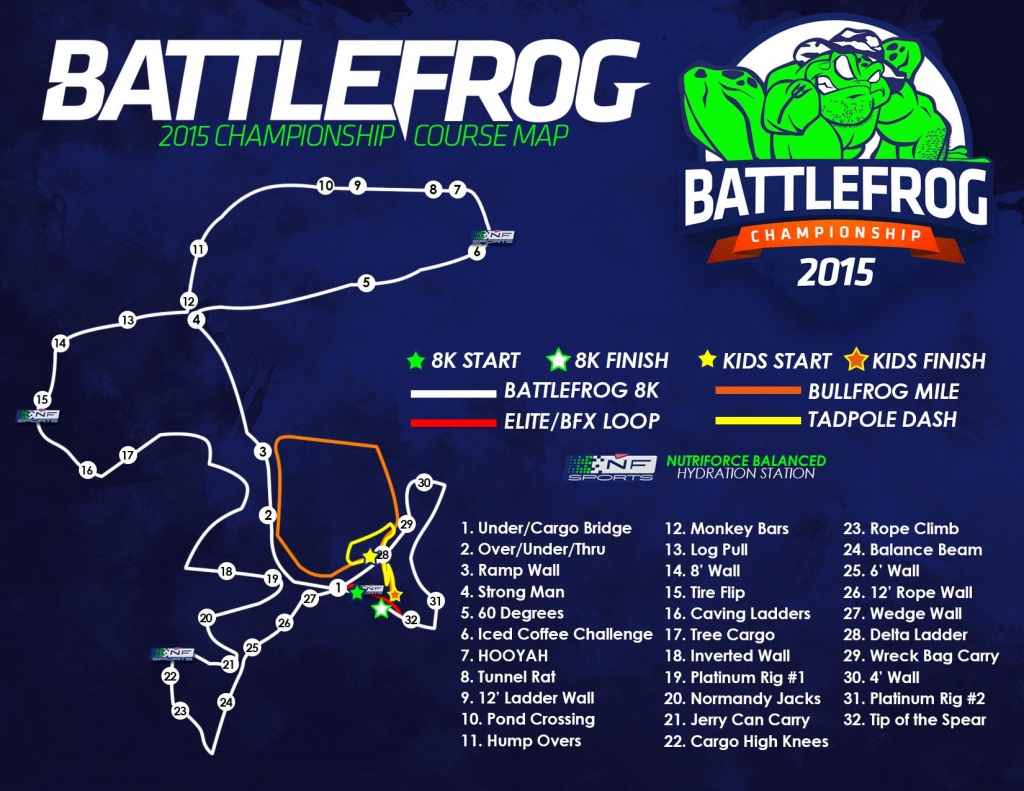 Event Schedule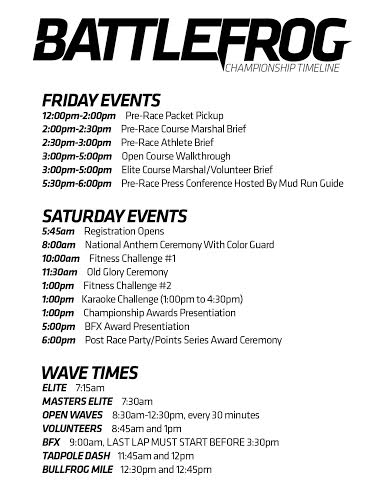 BFC 2015 Course Walk-through Video
Obstacle demonstration, rules & other course info.

BFC 2015 Athlete Interview / Press Conference
Hosted by Mud Run Guide's Brett Stewart
Link to Full Press Conference on Periscope
Josh Zwonitzer Talks his Race Predictions
Josh Zwonitzer's plan for BattleFrog Series #BFC2015 success tomorrow. He shares his top 5, who do YOU think will be on the podium?

Posted by Mud Run Guide on Friday, December 11, 2015
Pre-Race Coverage
Athletes to watch for, course info, and other important info.
Watch the Delta Ladder Obstacle be Built in under 0:30 seconds
Top Athletes to look out for at BattleFrog Championships

Live Coverage
Start & Finish Live video coverage of the Men's, Women's, and Masters' waves.
The Elite Start
#bfc2015 Start @battlefrogseries Championship Elite Men and Women hit the course

Posted by Mud Run Guide on Saturday, December 12, 2015
Platinum Rig 2 – 80-Foot Long Rig
A number of athletes are having trouble conquering the second Platinum Rig at BattleFrog Series Championships. The 80-foot Rig is no joke for even top competitors.#bfc2015

Posted by Mud Run Guide on Saturday, December 12, 2015
Ryan Atkins Finish for the Championship Win
Josh Zwonitzer finishes second
Lindsay Webster Finishes First for Elite Women
Corinna Coffin Finishes Second at BattleFrog Championships
Tara Cioppa Third Place Masters Female Finishes Platinum Rig two with Broken Nose

BFC 2015 Results Provided by Chosen Technologies
Awards Ceremony
BFC2015 Video Coverage
Our friends at OCRTube put together this great recap of all the BattleFrog Championship action, check it out here!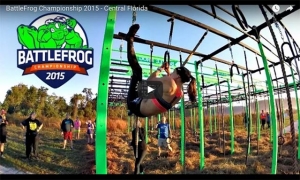 Social Network Coverage
Use hashtag #BFC2015 for all your photos, videos, and updates from the BFC 2015 course!


Live coverage will resume next year