Date:
October 26, 2013
Add to Calendar
10/26/2013 09:00 AM
10/26/2013 11:00 AM
Phoenix Arizona Terrain Mud Run 2013
Terrain Mud Run
Rawhide Western Town
https://www.mudrunguide.com/event/phoenix-arizona-terrain-mud-run-2013/
Rawhide Western Town, 700 West North Loop Road, Chandler, AZ, United States
Terrain Mud Run
mail@mudrunguide.com
use-title
true
MM/DD/YYYY
Race Start Time:
The first heat is at 9am and is for competitive runners. Each 15 minutes until noon another heat will start.
Venue:
Rawhide Western Town
700 West North Loop Road
Chandler, AZ, United States -
View Map
Distance & Course Length:
3 mile and 5+ mile options
Organizer:
Terrain Racing
Terrain Racing challenges you both physically and mentally with over 20 obstacles! Choose a 5k or 10k option, and after your race party at the finish line with friends, family, mud and views of the obstacles you just conquered! You'll be proud when you finish your race with us. You'll sweat. You'll get dirty. You and your friends will have the time of your life. Make terrain Your race, Conquer Your Terrain! Kid's races vary in distance and age categories from location to location, so be sure to check our website for more information on Terrain Mud Runs for the whole family!

Click "About" above to hide this text again

176 Past Events, 0 other upcoming races
Reviews:
Click here to read or add your own Phoenix Arizona Terrain Mud Run 2013 reviews
Discounts:
Use discount code MUDRUN5 for $5 off your registration
Registration:
Visit Event Website
This event has passed, registration is closed.
Who's Attending?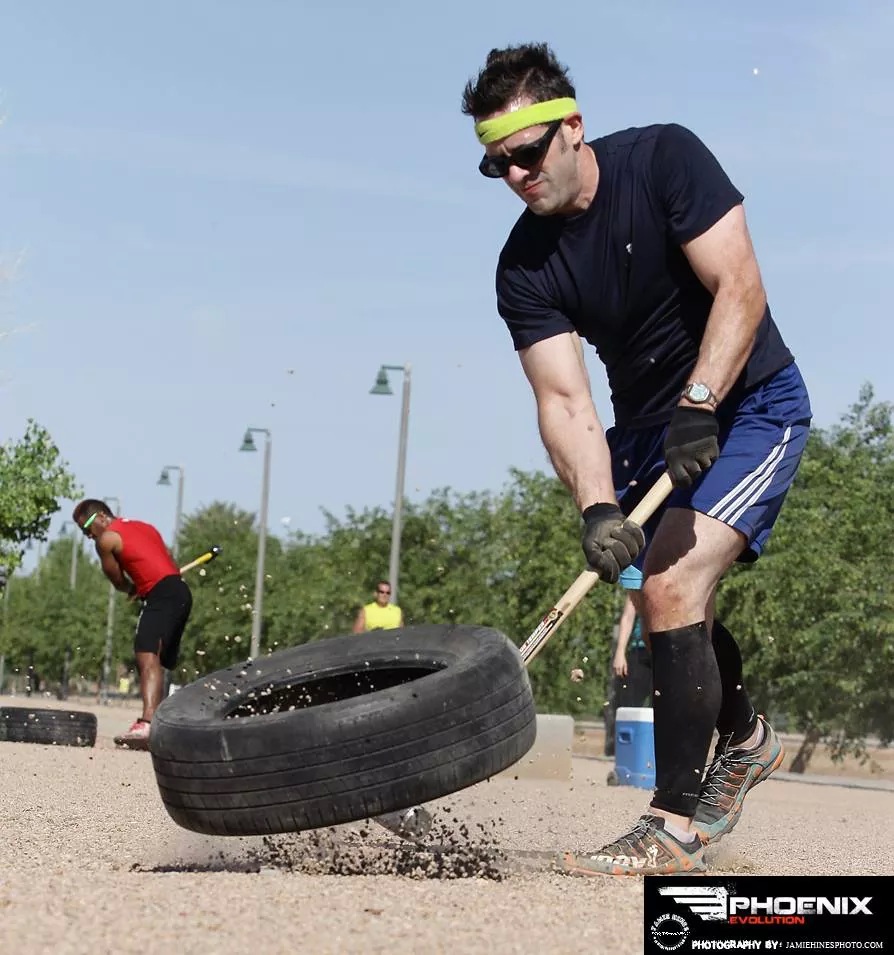 Cost & Pricing:
3 miles Cost
5+ mile Cost
Until
$45
$55
July 10th, 2013
$50
$60
September 3rd, 2013
$55
$65
September 26th, 2013
$65
$70
October 21st, 2013
$70
$80
October 25th, 2013 (Online Registration Closes)
$75
$85
Race Day Registration (if available)

$10 student and military gift certificates.
What You Get / What's Included:
T-Shirt
Finisher Award
Printable Certificate
Sweat Band
Complimentary gear check
Showers and a changing tent
VIEW MORE DETAILS
Course Description:
There are 20+ obstacles and plenty of mud, water, and challenges to slow you down. Get ready for monkey bars, cargo nets, walls, balance beams, and endless mud pits
Aid Stations:
There are aid stations every 1-2 miles with water. There are people at each obstacles with radio contact to paramedics. At the finish line you'll receive water and bananas, and samples from our vendors.
Spectators:
Free for spectators with many obstacles to view.
Parking:
Parking is free
Post Party:
There is music, food and beer.
Other:
9-13 year olds can race with a parent. 14 and older can race solo. A kids race will start at 11:30am
Team:
Teams of 5 or more will get gift certificates at check-in. When signing up groups of 5 or more people at at a time, each person will save.
Coupons / Discount Codes:
Please see our obstacle course race discount & promotion page for all the latest discounts, promos, promotions, discount codes, and coupon codes for Phoenix Arizona Terrain Mud Run 2013. There also may be one listed at the top of this page.