This event has passed.
Training for a Spartan Race?
Click here
to get our free 6-week training guide to prepare you for your first - or fastest - Spartan Race. Train like a champion and race like a Spartan!
Date:
June 21, 2013
Add to Calendar
06/21/2013 09:00 AM
06/21/2013 11:00 AM
Spartan Death Race 2013
Spartan Race
Pittsfield, VT
https://www.mudrunguide.com/event/spartan-death-race-2013/
Pittsfield, VT, Pittsfield, VT, United States
Spartan Race
mail@mudrunguide.com
use-title
true
MM/DD/YYYY
Venue:
Pittsfield, VT
Pittsfield, VT, United States -
View Map
Distance & Course Length:
40+ miles
Organizer:
Spartan Race
| | |
| --- | --- |
| Overview | Multi-distance Obstacle Race, Worldwide locations |
| Launched | 2010 |
| Kids | Yes. Jr. Spartan: ages 4-9, Varsity Spartan: ages 10-13 |
| Distances | Become a member of the Spartan TRIFECTA Tribe by finishing one of each Spartan distance: Sprint, Super and Beast, in a calendar year (January 1 – December 31st), anywhere in the world. |
| Obstacles | Varies by distance; Sprint features 10-12, Beast contains over 30. |
| Terrain | Varies by location depending on topography; the course will use any and all natural obstacles and elements to make a demanding and interesting course. |
| Hardest Obstacle | Spinners: A spinning, corkscrew "monkey bar" designed to really test upper body and grip strength. If you fail, 30 burpees are waiting for you. |
| Penalties | Failing or skipping any obstacle results in a penalty of 30 burpees. |
| Gear | Wear athletic gear that will allow movement in any direction as you will be climbing over and scurrying under obstacles, lifting and pulling heavy objects and running trails, through water, mud, and jumping over fire. Gloves may help with some rope-based obstacles, well-fitting athletic shoes should help minimize blisters. |
Spartan events are timed competitions that are orchestrated over standardized distances and feature natural and man-made obstacles specifically designed to test mind-body fitness. Every race at every distance will have you climbing, lifting, crawling, rolling, carrying, running, swimming, balancing, throwing, and jumping. All Spartan courses are deliberately designed to leave you exhausted and exhilarated; the completion of any of our courses is an accomplishment that deserves to be recognized, and each finisher has truly earned their Spartan medal. Their motto is "You'll Know at the Finish Line" is not just an empty marketing phrase, but a sentiment that is shared by all of our athletes who have been bonded through the collective challenge of completing one of the world's best obstacle courses.

Click "About" above to hide this text again

1158 Past Events, 0 other upcoming races
Reviews:
Click here to read or add your own Spartan Death Race 2013 reviews
Discounts:
Use discount code MRG10 for 10% off your registration
Registration:
Visit Event Website
This event has passed, registration is closed.
Who's Attending?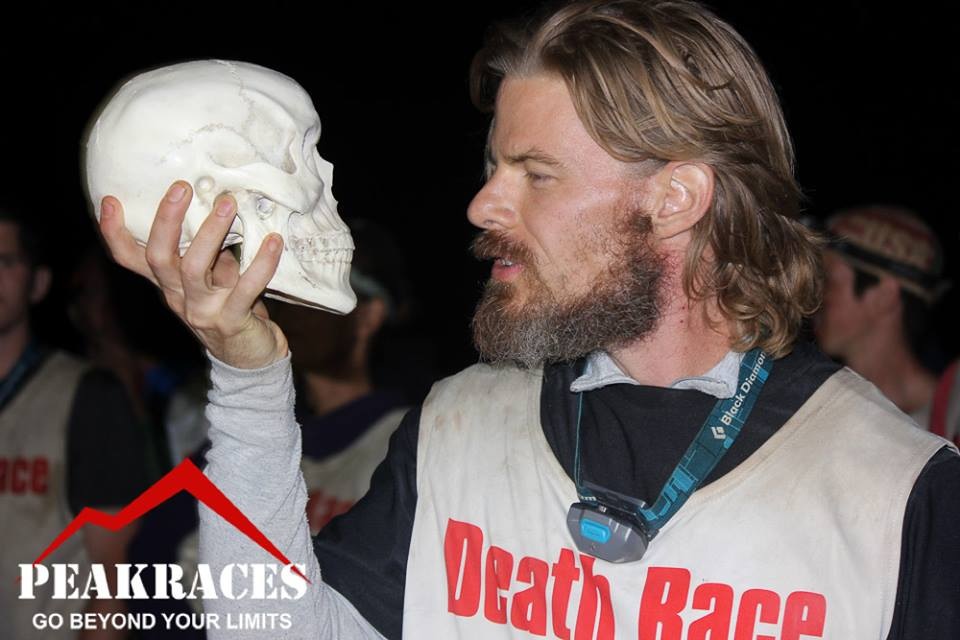 Cost & Pricing:
| | |
| --- | --- |
| Individual | Until |
| $300 | May 1st, 2012 |
| $600 | December 31st, 2012 |
| $900 | June 1st, 2013 (registration closes) |
VIEW MORE DETAILS
Course Description:
This is the ultimate challenge. The Death Race is designed to present you with the totally unexpected, and the totally insane! This endurance race is comprised of mud runs, obstacle racing, trail racing, physical challenges and mental challenges all in a +48 hour adventure race. 90% of you will not complete this endurance race. Please only consider this adventure style race if you have lived a full life to date.

The hurdle and challenge-driven race requires competitors to complete a series of (15-20) grueling mental and physical challenges throughout a 40-mile course that runs through the Vermont woods. During the Death Race, competitors may be asked to chop wood for 2-hours, carry a 20-lb stump around for hours, lift 10-30 lbs rocks for 5-hours; build a fire, cut a bushel of onions, crawl through mud under barbed wire, or after 20-hours of racing, memorize the names of the first 10 U.S. Presidents or a Bible verse, hike to the top of a mountain and recite them back in order.
Post Party:
Post Race Party – music, food to purchase, and beer*!
*Beer where applicable and following all drinking age laws.
Other:
We highly suggest you come to a Death Race Camp before attempting this race. Death sounds cool until you're dead.
Coupons / Discount Codes:
Please see our obstacle course race discount & promotion page for all the latest discounts, promos, promotions, discount codes, and coupon codes for Spartan Death Race 2013. There also may be one listed at the top of this page. See more Spartan Race discount codes & promo codes here