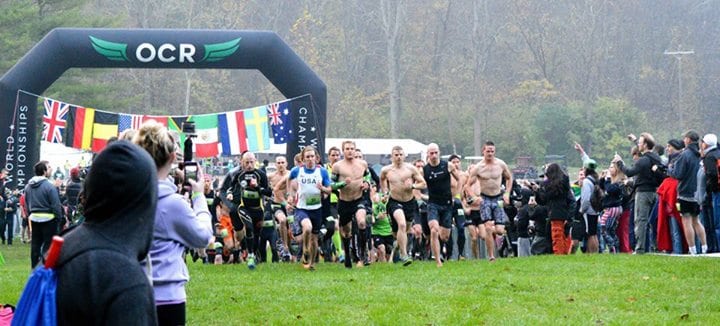 Mud Run Guide – Official Media Partner of the OCR World Championships
Coverage Overview
Click any section below to be taken directly to that part of our coverage
Pre Race Coverage Highlights
Race Overview
Race Results
Post Race Analysis & Interviews
Live News Feed
Featured Pre-Race Coverage
World-renowned traveler, photographer, and writer Kien Lam reached out to some of the top male contenders: Hobie Call, Brakken Kraker, Jonathan Albon, and Marco Bedard to get their predictions on the men and women to watch:


1. Who do you think will be the other contenders on the men and women's race?
Hobie: I haven't been following who will be here on the women's side, so I have no idea, but for the men's: Brakken Kraker, Junyong Pak, Ryan Atkins, Jon Albon. Not in that order necessarily.
Jon: I know Ryan Atkins is really strong. I haven't raced Hobie Call before, but I know he is a legend of the sport. After that, I'm sure there are some amazing athletes that have come from around and will be really quick, there is a large possibility the winner will be someone I have never heard of.
Brakken: This is a difficult race to call, as so many foreigners will be racing who are unknown to us. Jon Albon, Ryan Atkins, and Hobie Call would be the three biggest worries for me at this point, but I'm sure there will be plenty of others ready to throw their hat into the ring!
Marco: On the men's I know Hobie wants it bad, but I believe Ryan Atkins and Jon Albon will give him a challenge. Junyong Pak should be up there as well along with a few more. I believe we could have a couple of surprises from the Europeans, but I know how traveling far is hard on the body! On the women's side it could be the same story, a lot of strong surprises but I have to give Claude Godbout the benefit of the doubt since she's been almost unbeatable all year (she is undefeated in everything over 5km!) Corinna Coffin should be a strong contender with a couple more from all around! I heard there's a super fast Swede coming!
Read the whole article here.
Some of the best athletes in the world will be here competing. Here are some of the names to look out for:
| Men | Women |
| --- | --- |
| Hobie Call | Claude Godbout |
| Junyong Pak | Corinna Coffin |
| Jon Albon | Deanna Blegg |
| Ryan Atkins | Siri Englund |
| Cimmie Wignell | Anna-Lee Markstedt O-Dwyer |
| Thomas van Tonder | K.K. Paul Stewart |
| | Amy Pajcic |
| | Maggie Thorne |
Check out this special edition of Obstacle & Adventure Weekly for an analysis of some of the competitors
Be sure to check out some profiles of the top contenders from our friends at Mud & Obstacle for both the men and the women.

Race Overview
OCR World Championships (OCRWC) 2014 Race Results
Full results are now available – see them here
Post Race Analysis & Videos
OCRWC Recap from Junyong Pak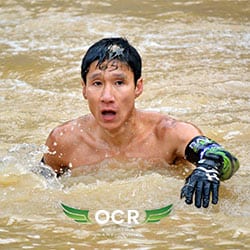 When Adrian of the OCR World Championships first ran the seed of his idea by me for a unified championship at the MGG course not even one year ago, I gave him the adamant "NO! DON'T DO IT!!! Terrible terrible terrible idea!" Lacking the experience, credibility, background and luxury of time, I thought for certain the community was not ready to embrace such a self-proclamation of unification yet, at least not for a couple of years as the dust settled on so many of the companies that failed to launch… And I'll be the first to admit I was so completely wrong in my own assessment and vision. – Read entire article here.
Margaret Schlachter, About.com Review
This past weekend on the site of the Mud, Guts, and Glory obstacle race, the first ever OCR World Championships took place. While there are several race companies who put on there own World Championship level races this was the first event in the history of obstacle racing and the sport of OCR to be an independent race. Adrian Bijanada, an HR professional for a large art auction house in New York City had a vision of a unified event bringing together the often rivaling factions of obstacle racing.
– Read entire articlehere.
Other Reviews from Around the World:
Mud Run Guide Recap
OCR World Championships Review – The "Real" OCR World Championship
Mud & Adventure Review
Mud & Obstacle Mag
On My Way to Sparta
Muddy Race (UK)
Dirt In Your Skirt Recap
New England Spahtens Review
OCR World Championships – The First True World Championship Race
VIDEO: Quite Possibly the Best Display of Co-Ed Teamwork Ever
Live News Feed