When I was 18 months old, I was accidentally shot by a .22 caliber round. When I was 12 years old, my father and I almost drowned in the Gulf of Mexico (he was resuscitated on the beach). When I was 16, I was involved in a head on collision at 50 mph and walked away from the wreckage with just a scratch on my knee.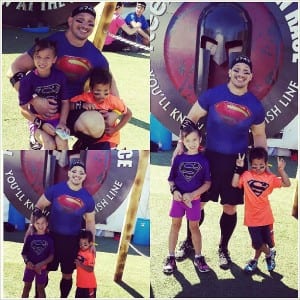 On August 28, 2004 I was diagnosed with lung cancer. I've never smoked, but nonetheless, I had an "atypical carcinoid" in my left lung. Treatment ended in January 2005. In May of that year, after 4 rounds of Chemo, 28 Radiation treatments, and a lower lobectomy to remove half of my left lung, I was "Cancer Free". They told me losing half a lung would not have any major effect on my life, but I'd never run a marathon and possibly not be able to have children (Chemo).
My daughter Ava was born in 2007 and my son, Orry, was born in 2009, they were WRONG about that one!
In May 2010, 5 years Cancer free, now I am considered a "Cancer Survivor".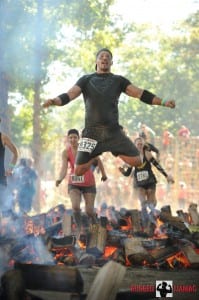 In 2011, I discovered Obstacle Racing. I ran the Warrior Dash in Amesbury, MA and was immediately in love! Unfortunately, it wasn't until Spartan Fenway in 2012 that I was able to run another race. In 2013, I set a goal of completing the Spartan Trifecta and a Tough Mudder. In all, in 2013, I completed a dozen races (including Tough Mudder, Superhero Scramble, 4 Spartan Races, and Warrior Dash) and in September I earned the Spartan Trifecta!
As far as never running a marathon (it's not a goal and never will be) I'm pretty sure the 2013 Vermont Beast was harder than any Marathon on the Planet (Finished in 7:13:15 for 22nd in my age group). The Oncologists were wrong about that one too!
Is there any better feeling than proving people wrong? Especially Doctors.
Although, no matter how well conditioned I am, I have at least 25% less lung capacity than my peers, so my expectations for the races are reasonable, but I bust my ass. In April, I qualified for the OCR Championships at the Spartan Sprint at Citi Field.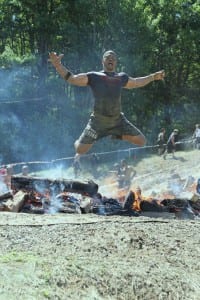 My goal for 2014 is simply to finish in the Top 20 for Men 40-44 in the Spartan Open Standings. With 3 races under my belt for this season, right now, I'm 26th. And at the Spartan World Championships in Vermont, which fall about 3 weeks after the 10 year anniversary of my Cancer diagnosis, I'll complete the Spartan Beast on both Saturday and Sunday for the Double Spartan Trifecta.
Thanks for the opportunity to share a bit of my story.
Orry Carr