I was never a sporty kid, never an athlete. I was the chubby girl too afraid to even try bowling as I was convinced I would fail or embarrass myself. Until I found obstacle racing…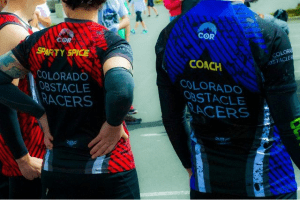 My first taste of the sport was watching some of my friends complete a Warrior Dash. I saw the mud spray through the air as they splashed their way through the barbed wire crawl and decided that I absolutely had to become a part of this weird phenomenon. By the next year I had taught myself to run and was signing up for half marathons and every obstacle race I could fit in. After I ran my first Spartan Race in 2013 I realized I had an addiction. It wasn't just an addiction to the races though, it was to a whole new lifestyle.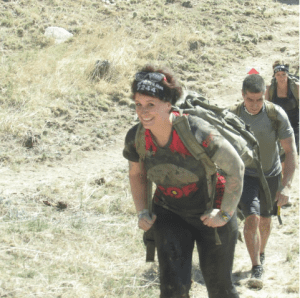 Instead of spending weekends drinking and watching sad little bands play in the back of bars I was training in parkour, going to bootcamps, and hanging out with my new COR (Colorado Obstacle Racers) teammates. Now in 2014 I've officially completed my first Spartan Trifecta and am gunning for my Double Trifecta. I no longer worry about failing. In fact, I now know that failing is just part of the learning curve—you laugh, you get up, and you try again!
I'm not fast, and I'll never be famous, but I'm the first one out in the field willing to lend a hand to a teammate or slow down to show someone how to overcome an obstacle. OCR has been a life changer for me. My entire outlook and life management skill sets have been altered to no longer fear the unknown, but to search it out and climb over it!