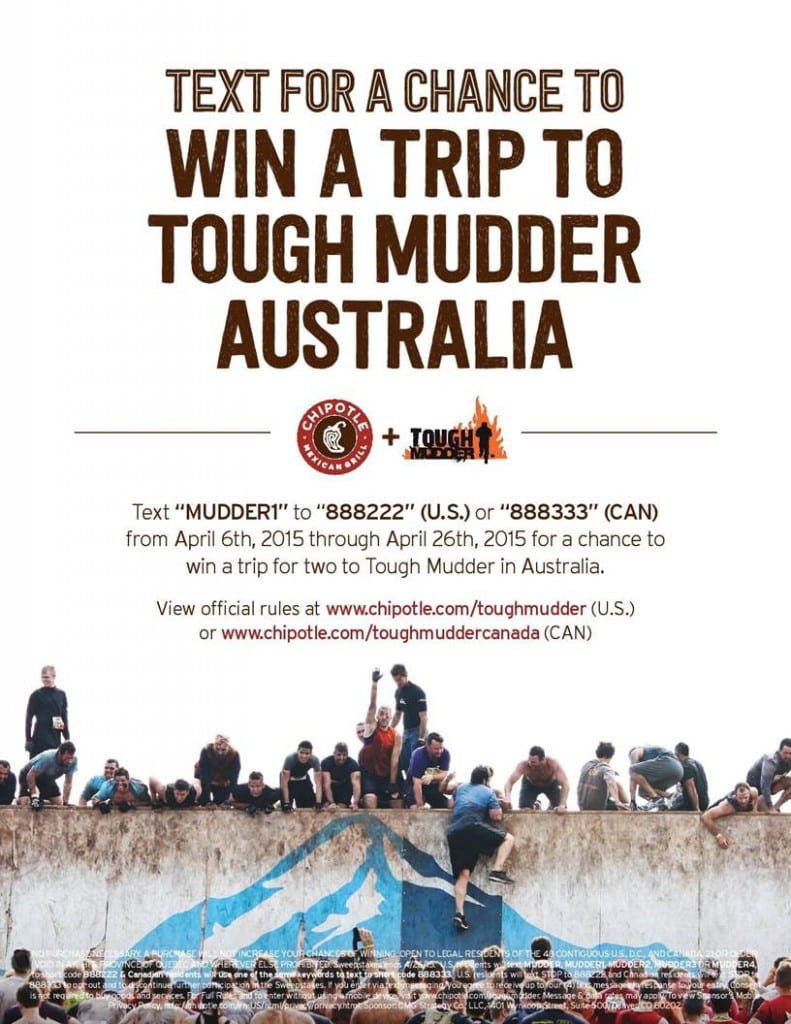 Chipotle Mexican Grill is offering a new, text-to win sweepstakes offering a trip to attend a Tough Mudder event in Australia. The sweepstakes announcement comes as part of Chipotle's national partnership with Tough Mudder.
The Sweepstakes winner will receive round trip airfare for two with first class accommodations and transportation, as well as a cash prize of $2,500 and free entry into the Australian Tough Mudder event of their choice. Two first-prize winners also will be awarded free burritos for one year.
Chris Arnold, communications director of Chipotle said;
"Chipotle and Tough Mudder are two companies with an appreciation for living an active lifestyle, and for fueling up with food made from great ingredients. With this partnership and new sweepstakes, we are giving customers the opportunity to combine two passions: great tasting food and ultimate athletic challenges."
Text-to-win promotion is open for entries now – April 26, and the winner will be announced at a later date. Entry details are available at Chipotle locations nationwide, or by texting the phrase "MUDDER1" to 888222.