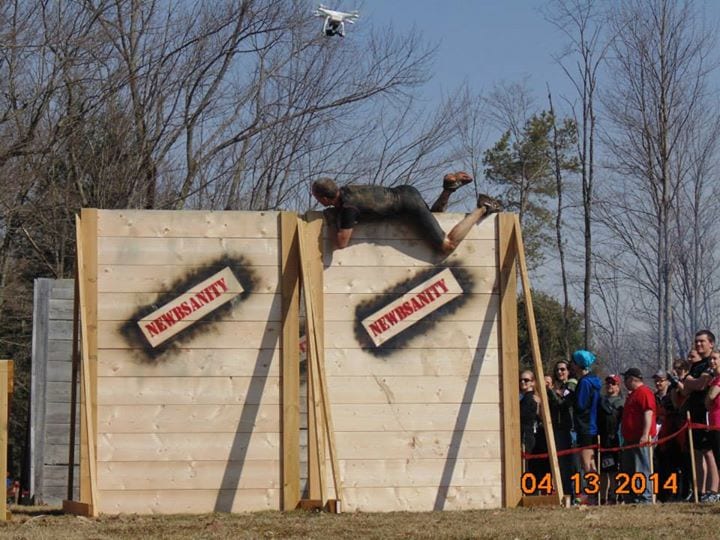 The weekend of April 18 & 19 will be busy for the northeast with ABF Mud Run and the Spartan Race – New Jersey Beast taking place on Saturday. Another less known OCR event also takes place that weekend in upstate New York. Mud Gauntlet will be putting on an OCR race/event for the second year and the reviews from last year's event were positive. We reached out to Mary Kaminsky at Mud Gauntlet to answer some questions about the upcoming event.
Please explain why this specific event is special.
Kaminsky: The NEWBSANITY Mud Gauntlet is a very tough and challenging course but offers options on many of the extreme obstacles. This 5K layout winds around 40 acres of natural terrain in which you'll encounter many natural and man-made obstacles.
One thing that makes this event different from every other mud run is the option to choose your own path "Risk & Reward" or "Tried & True". For example, a participant will approach an obstacle and can choose between the Risk & Reward option (two 10' walls) or the Tried & True option, (seven 4' walls). Tried & True options will be much easier to complete but they will take longer. Having these choices makes this event unique and appealing to all athletic abilities. This allows for the seasoned athlete and the first-timer to compete together, side‑by‑side.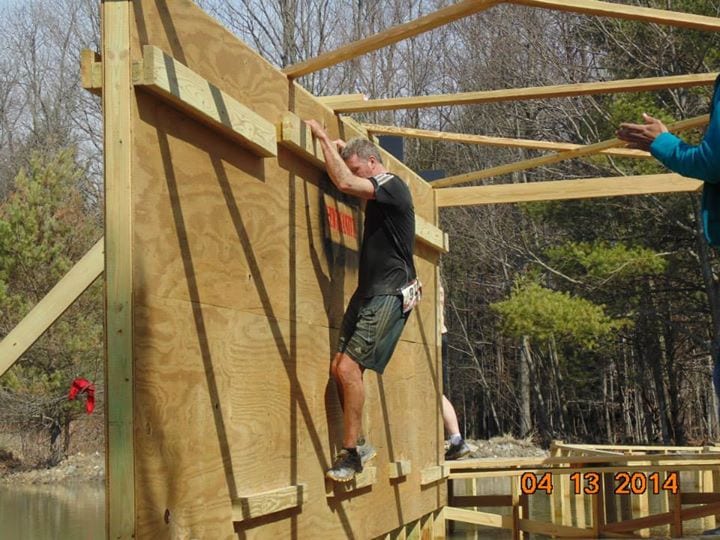 What is the actual distance of the course?
Kaminsky: 5K.
How many obstacles will the course have?
Kaminsky: Twenty-seven professional grade obstacles.
How much money do you expect to donate to charity and which charities?
Kaminsky: One hundred percent of the proceeds will be donated to the Southern Tier AIDS Program (www.stapinc.org), staying here in their eight-county region, helping to make our community a healthy place to live, work and grow.
Do you have any inspirational stories based upon giving to charity?
Kaminsky: Donated monies allows STAP to fill service gaps and to be creative in designing programs to meet emerging needs that may not be eligible for other funding. A letter to our Executive Director, John Barry, speaks to why STAP is so important to the community:
Dear John,
I wanted to contact you to say thanks for helping to get my daughter, back on the track to a healthy life. You will probably recall her condition (and my condition), when I first contacted you. We really thought that we would lose her. If it had not been for your calm advice and your staff's persistence, I do not know what my wife and I would have done. The doctors you recommended were fantastic and they managed to completely turn her health around. Your staff's advocacy in dealing with the doctors and social services including obtaining health insurance was essential, and the key to getting her better.
There are many stories and many services we provide, I'm happy to submit something different but I though a note from Sara's Dad truly speaks to what we do.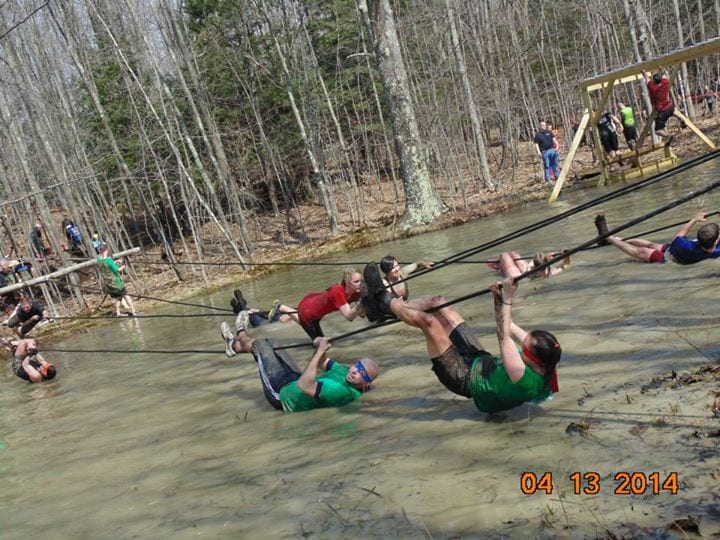 Are there any last statement/words you would like to say to our readers?
Kaminsky: Included in the registration fee is a chicken BBQ lunch and the 2015 Mud Gauntlet t-shirt. No spectator fee. Carpooling is recommended.
Final Thoughts: 
I am a huge fan and supporter of OCR's that raise money to help charities and also put on a top notch race/event for its local community. I am sure after racing at both ABF and the Beast on Saturday, I am going to be very sore, but I am still planning to make it this race/event and run the course and write a race recap.
I hope anyone local to the Binghamton, NY area that either is not racing Saturday, or has energy left in the tank after Saturday will come to this race and help them raise more money for a great cause and have a good time!
Use Code MGR10 for $10 off your Mud Gauntlet registration!