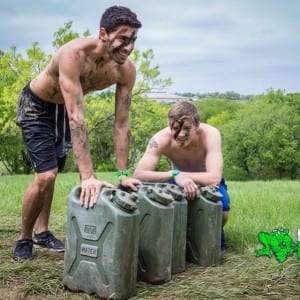 This weekend over forty mud runs and obstacle races will take place across the globe. A few of those events stand out in the United States and Canada this weekend in various parts of the country with Tough Mudder, Spartan Race, Shale Hill and BattleFrog all taking place this weekend. For those in the northeast this is a particularly busy weekend with many of the highly anticipated events only hours apart from each other.
Tough Mudder Whistler
Tough Mudder returns to Whistler, British Columbia this weekend. This event is highly anticipated each year by many in the Tough Mudder community or better known as "Mudder Nation". The mountainous terrain couples with the after party that can continue into the night in the Whistler village makes this a popular event each year. Many prepping for World's Toughest Mudder in November will be flocking to this event to put in multiple laps on the brutal course.
Spartan Race Super Boston
New England is a busy place this weekend. Spartan Race is bringing the first Super distance to Boston. Many in New England will be flocking to get that blue piece of the trifecta pie before heading to Killington, Vermont later in the year to finish out a New England trifecta. Paul Jones from the New England Spahtens group said they will have officially about 350 members at the Super but another 100 didn't make it on the official list. Be on the lookout for the Spahtens to show up in force.
BattleFrog Tri-State
Also in Northeast this weekend, the BattleFrog Series treks up north to put on it's first race in this market. Their race will be held in New Jersey at Raceway Park in Englishtown. This was the site of the 2011-2013 World's Toughest Mudder and many obstacle racing participants are familiar with the terrain. Many members of the BattleFrog Pro team will be there battling it out for the top spot on this fairly flat course.
Shale Hill Relay 
Shale Hill in Vermont has it's own special way to celebrate Father's Day. They have a relay race scheduled for Sunday allowing multiple generations to run and race together. For the obstacle racing family a trip to Vermont is a great way to celebrate and with both Spartan Race and BattleFrog both within driving distance it could be a great combination weekend.
Rugged Maniac Portland
Back on the west coast, Portland Oregon hosts a Rugged Maniac. The mud run series which has been called one of the best values in the business. For those in the Pacific Northwest it's a great way to get your OCR fix over the weekend.
Happy Father's Day to all the fathers in the OCR community!
Where will you be this weekend?
Will you be racing or spending the time with your family?