When the opportunity came up to interview Spartan pro/elite Brakken Kraker I was excited and jumped at the opportunity. Brakken competed in to the 2014 OCR World Championships, is a former OCR Warrior champion, currently a stay at home dad for two amazing young children, and races with and against his brother McCauley Kraker.
When did you run your first obstacle course?
Brakken: My first taste of OCR was the Illinois Spartan Sprint back in 2011. I discovered how bad my fitness was, the misery of burpees, and experienced my first loss (of many) to Hobie. And yet somehow, I was hooked.
Who do you look up most to and why?
Brakken: OCR-wise, I've always looked up to Hobie as an athlete. He has designed a style of training that is perfectly matched to his skill set and his sport. I love seeing people think outside the box and having the confidence to implement an atypical plan. In real life, my dad is the person I look up to most. He is, to me, the ultimate example of what it means to be a man.
I recently heard a rumor that Spartan HQ has decided to encourage it's pro racers to attend and compete at the 2015 OCR World Championships, are you planning to go and compete again?
Brakken: Yes, I have been ready to get some revenge on that course since last fall! That course, along with the Vermont Beast a few weeks prior, really exposed my weaknesses last year. That's not ever a pleasant feeling, but it has been a very necessary one for me as an athlete. Those two courses have redesigned my training for this year, and I can't wait to get back out on those Ohio trails! Plus, I know Garfield, Adrian, and company are going to have some interesting surprises for us. Also, contrary to popular belief, Spartan has always given us the green light to race other organizations' events- they just ask that we do so in Spartan attire.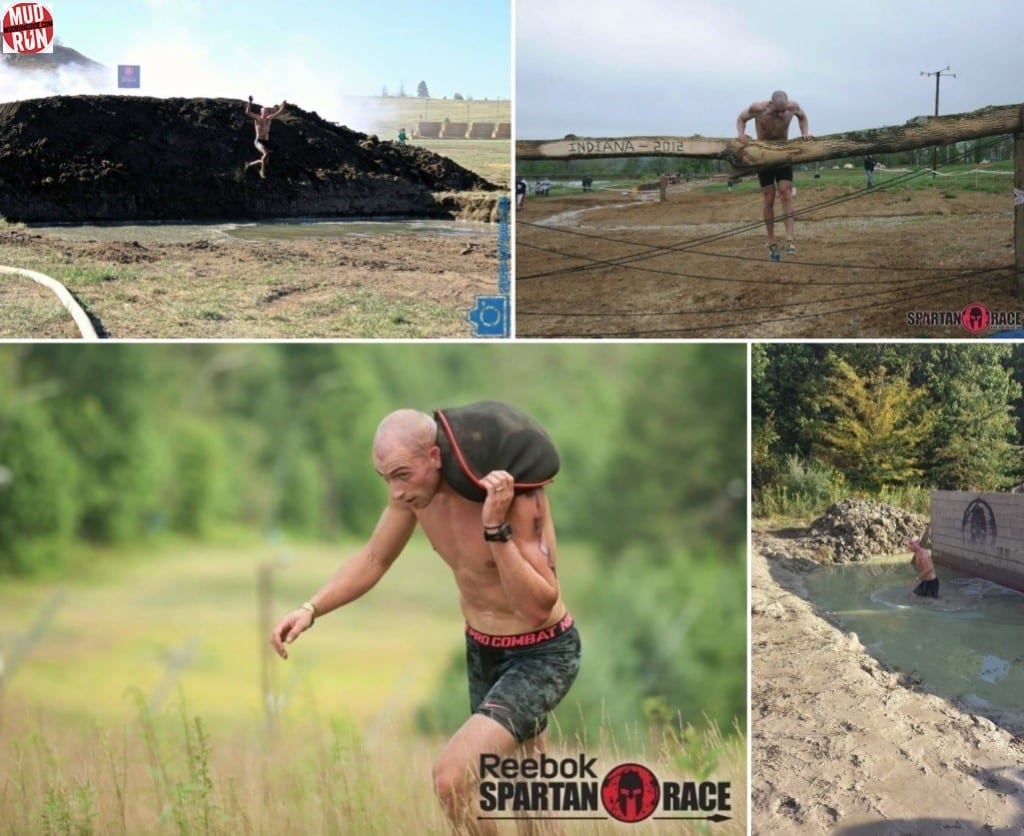 How would you feel if Spartan changed the pro/elite wave to be the last wave of the day on a much dirtier, torn up, and challenging course?
Brakken: This debate comes up several times a year. I personally don't think it would be good or bad, just different. Finish times would obviously be slower, and we might see people fail more obstacles, but the athletes at the top of this sport seem to adapt every time the sport moves in a new direction. Spartan actually did this for their Championship Race in 2011, the Texas Super. We raced at 4:00 or 5:00 in the afternoon, after several thousand people had moved through the course. It had also rained throughout the day, so everything was a mess. The interesting thing was that it didn't lead to many more burpees for the field. People still made it up the muddy ropes and across the muddy walls, although more people did seem to miss their spear. The biggest difference was the pace at which the race was run between obstacles. That course turned into a slippery mess, and we just couldn't get the footing needed to accelerate. It really didn't make the race more or less difficult, just challenging in a different way.
From a non-performance based perspective, a later start time would let us sleep in on race day, which is a huge bonus for me. With two little ones at home, I'm not sleeping too much. However, the early start time allows me to catch an early afternoon flight and be home in time for their bedtime which is an even bigger bonus.
Recently several major Spartan races have been decided by the spear throw, do you think Spartan should add a second spear throw on its courses as it seems to level the field and is one of the harder mental challenges on the course?
Brakken: I don't think it's necessary to add a second spear for the purpose of leveling the playing field. I feel that the spear is something that is very unique to Spartan Race, and very difficult for someone to do if they haven't seen this obstacle before. I don't like the idea of gaining a huge advantage over a racer from a different background simply because they have never thrown a spear before. Don't get me wrong; every time I race a first time Spartan Racer, who is head and shoulders above me as a runner, it's great to think, "Well, at least they'll miss their spear." However, that isn't really fair to them, and I prefer physical and mental obstacles over practiced skills.
What is your daily routine like outside of training for OCR's?
Brakken: In the past, it was leave for work at 6:00am, teach until 3:00p, coach or meetings until 5:00p, and then home for dinner and a few hours with the kids before bed. However, I've been fortunate enough to be a stay at home dad this year while I attempt to race full-time. We wake up, go to the park or the pool, play with trucks, take a nap, and repeat. It's a great life and such a blessing to be able to live this way! Whether or not this pans out financially for longer than a few years, the ability to spend all day with my son and daughter has been priceless.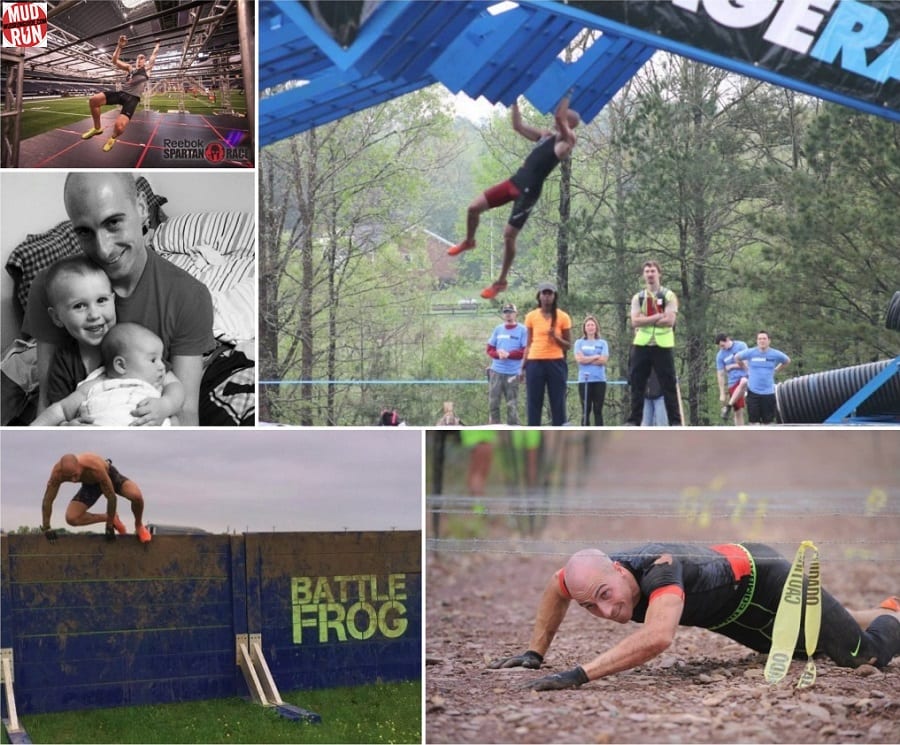 How does being a father of two younger children affect your training?
Brakken: It was much more difficult to train over the past two years than it has been now that I get to do this full-time. I used to try to get my runs in before work and my supplemental work after the kids went to bed. This is the type of schedule all the dads and moms out there who work full time have to employ, and I give them a ton of credit for being able to balance work and training. The biggest issue, for me, was racing. I never wanted to work all week and then spend all weekend away from my family. As a result, I'd race less frequently and always fly out late Friday and return immediately after the race on Saturday. This made for exhausting race weekends, and often times I wouldn't get more than a few hours of sleep before the race. Nowadays, I get to spend all week with my family, so I feel much more comfortable leaving for races. This new schedule has also allowed me to take an hour or two twice a day and really focus on training.
This is a question you may not want to answer, but who do you consider the best OCR athlete right now in the world?
Brakken: Ah, the loaded question! I don't mind answering this, although I may upset the faithful followers of some racers. I have a hard time naming one single person, as our sport is so diverse, but here it goes:
Hobie Call is the GOAT. He's accomplished more over the course of his career than any of us could ever hope to, and he's still winning big races all these years later.
The best racer in the world right now (based on performances over the past 12 months) is either Jon Albon or Ryan Atkins. Jon has won every Championship he's entered. Ryan has won more races in 2015 than any other racer. Both men are phenomenal athletes, and all-around great guys. All we can hope for is that their training goes downhill now that they are both getting married.
However, I believe the best OCR athlete is Cody Moat. Cody has had more bad luck than any racer I've ever seen, but when he is healthy and on his game, he is unbeatable. That being said, I really want a bunch of us to head over to the UK and experience their brand of races. It's so hard to compare athletes from different countries when we only see them once or twice a year.
Regardless of how accurate my feelings are, we are going to know for sure who the best in the sport is by the time this year is over. All these guys will be at the major championships. It's going to be a great few months of racing!
How bad to you want to beat your brother (McCauley Kraker) when the two of you compete in the same events?
Brakken: Haha, we get this question all the time! And the honest answer is – not at all. McCauley and I have a very unique relationship. Growing up, we always kind of felt like it was us against everyone else; so when we race, it's always been as if a win for either one of us is a win for both of us. It's a different mentality than most siblings have. I take as much pride, if not more, when he succeeds than when I succeed. And he feels the same way. This allows us to work together and push each other during races rather than try to break each other.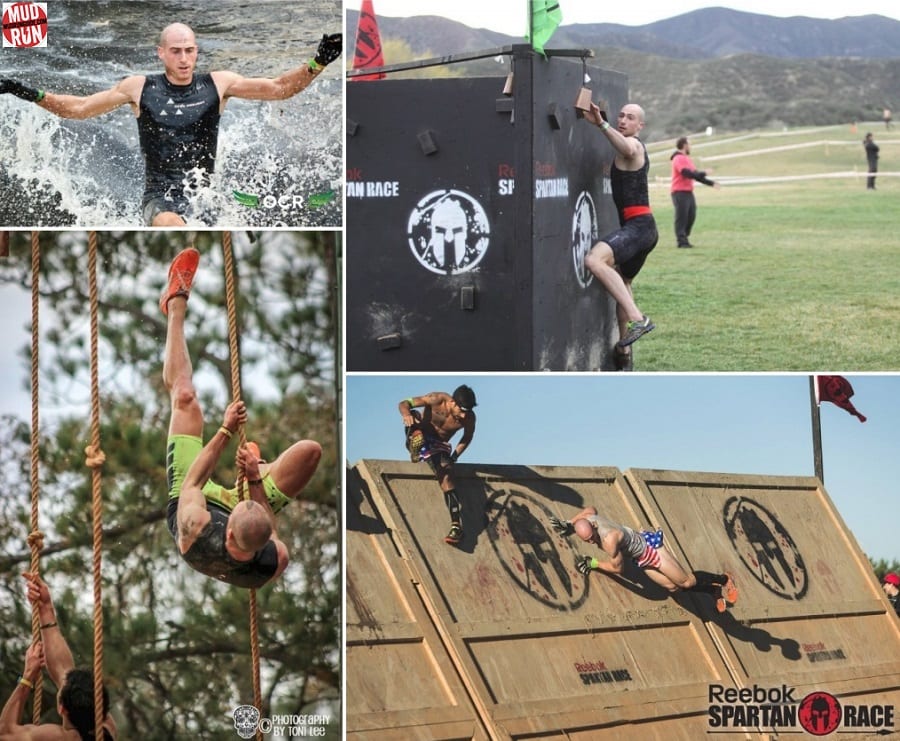 How good did it feel to be the OCR Warrior San Antonio champion? Please share your experience of competing on the OCR Warrior course and show.
Brakken: Man, OCR Warrior was a blast! Both McCauley and I grew up playing a lot of different sports and rarely raced anything longer than 800m, so short course OCR is right in our wheelhouse. The style of OCR Warrior (short, fast course, jam packed with obstacles) is a very enjoyable one for me. While I love traditional OCR, it's really nice to be able to leave the distance oriented events behind from time to time and compete in a venue to which I am more suited. I think the San Antonio event was right up there with the Vermont Short Course in terms of crowd participation and enjoyment. There is just something different in the air at these short, exciting events that makes for a great viewing environment. I can't wait for everyone to experience the OCR Warrior Finals at OCRWC this fall!
Would you like to see an obstacle on the course that is 100% a mental challenge, that being in great physical shape will not help complete at all?
Brakken: Absolutely. I say that now, but will probably hate such an obstacle once I'm fatigued on course. But that's the point, isn't it? A pure running race is great, but has already been done. Our sport demands a wider array of skills. It's one thing to shut your mind off and just run. It's another to be constantly barraged with obstacles, and then run fast. The added mental strain of having to think coherently while in oxygen debt is a great way to test mental toughness. I'll be the first to admit that I've had a few moments in races where I've broken mentally *cough-OCRWC-cough*. Anyone can train to be physically impressive, but the real satisfaction comes from finding out that you are mentally tougher than you were in the past.
What keeps you motivated to train hard and race even harder?
Brakken: First of all, I train hard because I can't stand losing. I'm a very competitive person. Secondly, I am the type of person who functions best when I'm active. Whenever I'm injured or beat down from a race and unable to train, I'm probably a pretty unpleasant person to be around. Luckily, I have a patient wife, but I'm my best version of me when I work out and live a physical lifestyle. Currently, the biggest thing that keeps me training is that I have fallen in love with this lifestyle. I love being able to train and race for a living, and love the time it gives me with my family. I was fine with a normal job prior to giving full-time racing a shot this year, but it has spoiled me. Now, I can't imagine going back to a 60+ hour work week, and I can't imagine leaving my son and daughter each day after having so much time together this year. I know, first world problems…
What core training do you suggest for those just starting out in the OCR sport?
Brakken: This is maybe the question that I get asked more than anything. The answer I give is not necessarily the one people always want to hear. To be successful in this sport, you need to run. There really isn't a way around this. A freakishly talented athlete can run sporadically and be super fit in every other area and have some success in OCR. But, 99% of the time, the only way to improve is to become a better runner. Take a look at the winners of the major championships on the men's side from the past two years: Hobie Call, Cody Moat, Jon Albon, and Max King. Every one of them is a fantastic runner. Cody, John, and Max put in major mileage each week. Hobie has a hybrid approach, but has years of 80-90 mile weeks under his belt.
The bright side of this is that everyone can see improvement by adding in several smart running sessions per week to their normal routine; huge mileage isn't necessary for everyone. And, unlike other aspects of fitness, you can always improve your running. You can continue to get better every year, late into your career. It may not be the sexiest style of training, but running wins races (not biceps)!
Shameless plug: If you are interested in becoming a better runner, my brother and I offer highly personalized OCR training. Send us an email at apexprojecttraining@gmail.com and we'll get you some info on what we can provide.
Are you planning to compete in the Warrior Dash World Championships this year?
Brakken: I am, and I cannot wait for it! The event they put on last year drew in some amazing athletes, and I anticipate this year's crop to be even better. That race was unique in that no obstacle was difficult in and of itself. However, the pace was SO fast that everyone was totally trashed heading into each obstacle. It may have been the most acutely painful obstacle race I've ever run. The whole field was wheezing and gasping the entire race. It was crazy.
Where do you see the future of OCR going in the next few years?
Brakken: I truly hope and believe that our sport has not peaked yet. Yes, several races have gone under, and several big name races have struggled with attendance, but this sport just seems too right to fail. It is exactly what our country needs, and it has come up at the perfect time. The fact that events are being televised is incredible. The number of unique participants our sport is seeing each year is still rising. I see this sport continuing to grow, and eventually a format that is exciting enough and marketable enough will make its way into the mainstream sports world. Hopefully, that format is shorter than 2 miles, with lots of 10 foot walls and no balance obstacles so that I can remain relevant! While I don't think we'll see OCR in the Olympics before I leave my prime, I'd love to sit down with my children some day and watch it. I will be proud to tell them I was part of the rise of this sport. And who knows, maybe I'll be commentating or announcing events by that point!
Who do you see being the top five male elite/pro finishers (doesn't have to be in predicted order) for both the OCR World Championships and Spartan World Championships?
Brakken: I think the top five will be pretty much the same for both events. I see Jon Albon, Ryan Atkins, Cody Moat, Hobie Call, and John Yatsko being on a different level than the rest of the field.
Granted there are always some foreigners that we Americans are unaware of, but those five guys are so good. My wild card, if you can call him that, would be Matt Murphy. I think a lot of people forgot about him when he skipped last year's championships for the birth of his first child, but he is the real deal. If some of those guys choose to skip one of the Championships, look for Chad Trammell, Max King, or Hunter to be in the mix.
And we all got lucky that Robert Killian will be at Dive School until the middle of September, with little time for running and no hills in sight. That guy beat some of the best in the sport in Pennsylvania a few weeks back in just his second attempt at OCR.
Please share one fact about yourself that we the public are not aware of and would find interesting.
Brakken: I am a shameless fan of 90s Pop.
Anything else you would like to say?
Brakken: Matt Novakovich, I saw you called for a one-on-one game of basketball with me in your interview last week. I officially accept your challenge, and propose we up the stakes. This game could be filmed and streamed live. People could have the option to place bets on either Team Novakovich or Team Kraker, with the proceeds going to the winner's charity of choice.