The OCR industry is splashing down this weekend in over 40 locations around the world. All the major series have races this weekend as well as a ton of mud runs both on the local and regional level, if you are into OCR there is an event near you this weekend.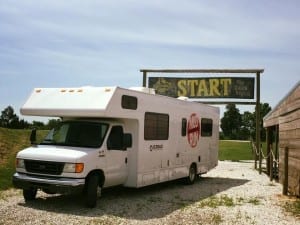 Here at Mud Run Guide our whole team will be in Missouri for one of the ultimate racecation weekends of the year. Two permanent courses are both holding races this weekend. Tomorrow is Fugitive Mud Run in Rolla, Missouri. The course boosts almost 100 obstacles over four miles of terrain. One of those obstacles is a 20-foot cliff jump and multistory slide. Then Sunday the action moves to The Battlegrounds for the Mud Run Guide Summer Slash event. The course will feature 5K of running though the vineyard grounds at Cedar Lake Cellars the home of The Battlegrounds. Participants are allowed to run the course as many times as they want during the day and the first heat will be an OCR World Championships Qualifier.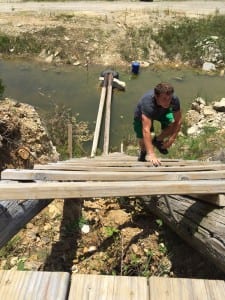 Spartan Race will be on both the east and the west coast this weekend with weekend number two of Palmerton, Pennsylvania as well as a stadium race in San Francisco, California at the AT&T Stadium. Many of the top athletes stayed in Pennsylvania over the week to complete in the east coast Spartan Combine, a competition run by Spartan SGX coaches challenging participants in all facets of fitness.
Warrior Dash will be in Washington this weekend offering a chance for the west coast to try to qualify for Warrior Dash World Championships later this fall. Tough Mudder will be in the Twin Cities and is expected to have a good turnout with many traveling from around the midwest to participate.
Triathlon and obstacle racing combine at Shale Hill in Benson, Vermont this weeked for a one of a kind event call Tri-Obstaclon. The participants will Bike, Swim, Bike, and run an obstacle course all in one day. Shale Hill is known for a challenging obstacle course and the addition of biking and swimming brings the intensity up a notch.
No matter where you find yourself this weekend there is an event for everyone. Be sure to check out our calendar to not miss an event near you!