I recently received my Mad About Plaid" Women's Active Skirt / Kilt from JWalking Designs in the mail and was eager to try it out. That night I headed to the track, to join our weekly run club, and wore my new blue plaid kilt. It was lightweight, comfortable and incredibly cool against my legs. These skirts have a sewn in short and a wider waistband for an excellent fit. It has 3 pockets with zipper and Velcro closings so I don't have worry about where to put my keys or cash. When I got home I popped it into the washing machine and it washed up beautifully! It is a bit longer than I like, however, it will be great for those late season races and cooler evening training sessions.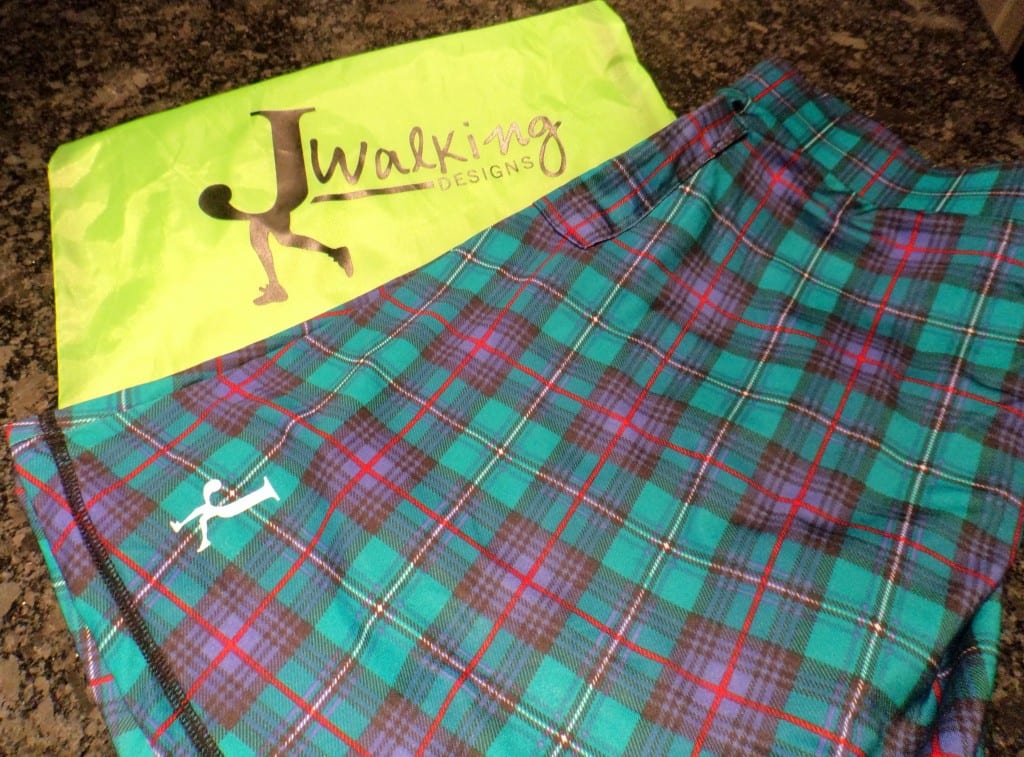 Features: 
Sewn-in shorts
Wide Waistband
Three secure pockets
Machine Washable
Tech Specs:
5″ inseam
84% Eco-Friendly recycled fabric and spandex
Sizes: Small – XXL
Velcro Pocket
Overall, it is an excellent addition to our racing gear that is suitable for both male and female kilt enthusiasts one that offers a variety of designs and options. The Mad About Plaid shirt retails at $62.00 for a skirt, other skirts retail from $56.00 – $62.00. Each skirt is made in the USA, from 84% Eco-Friendly recycled fabric and spandex. The company offers a few other products to compliment the skirts including leggings and tops. Additionally, JWalking Designs offers free shipping on orders throughout the entire USA.
A purrrrfect fit, functional and fun!