2016 will be an exciting year for OCR in Mexico. With the rapid rise of OCR and mainly Spartan Race across the World, Mexico hasn't been left behind. The first major OCR in Mexico was organized by Spartan Race three years ago in 2013 attracting a lot of new racers & people seeking for all these new alternative sports in running and adventure racing.
Nevertheless in 2014, some momentum was lost, and the future was looking uncertainly. By that time, local OCR companies started to emerge as well as the well-known US Race Series Warrior Dash. This was when the biggest running race company in Mexico Emoción Deportiva took matters into their own hands to acquire the license and re-position Spartan Race with the support from Reebok as the largest and most important OCR series in the country.
Elite racers from the US have joined races over the last years such as Hunter McIntyre, Alexander Nicholas, Miguel Medina, Andy Hardy, Chris Rutz and more recently Isaiah Vidal, Michael Mark & Brakken Kraker. The year has already started with small companies races such as Desafio De Guerreos (qualifying event for OCR World Championships).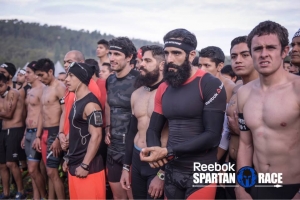 But the big focus this year will be centered on two big names: The inaugural and well known Tough Mudder on March 5&6th in Monterrey, Nuevo León & the already well positioned Reebok Spartan Race. Tough Mudder confirmed events in Mexico last year and are betting a lot on the Mexican market. They are confirming other two dates for Mexico City and Guadalajara for this year as well.
Warrior Dash, on the other hand, is still in negotiations to see if they will continue this year or not. Finally under the direction of young adventure enthusiast Jonathan Cirilo, Spartan Race México is seeking this year for big improvements, new locations & new obstacles to attract more people after a great comeback last year.
The first race will be held in Chignahuapan, Puebla, about 1.5 hours away from Mexico City making it accessible for people to go. The series is kicking off with a Sprint in a two-day event. *The elite race is only on Saturday*. A kids race is as well happening, so it's a big family event as we all know.
After last year's big momentum for the Reebok Spartan Race World Championship in Lake Tahoe where many Mexicans qualified and participated, this year the competition and focus for many elites is even bigger to qualify. Only the top 5 fastest athletes will secure a spot and with about four races planned before WC, the rivalry will be significant.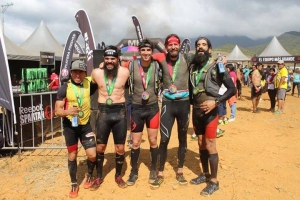 For those looking to take home some prize money at a race look to the significant prize purses here in Mexico:
1st place: $3,000 USD
2nd place: $2,000 USD
3rd place: $1,000 USD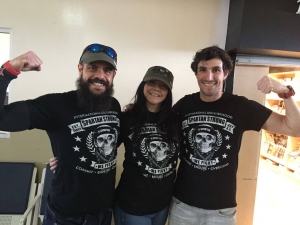 On the female side, the athletes to look out for this year will be the –already well known and winning- Alex Roudayna "Chikorita," followed by Mexican pro triathlete Fabiola Corona plus newcomers Angelica Melo & Isabel Delgado.
On the men side, the competition gets tougher. Ángel Quintero has led most races for the past years but will have it hard with competitors such as triathlete Octavio Oliveros, Antonio Herrera, Mauricio Martínez, Alejandro Murillo, David Rosales and the ambassadors for Spartan Race México and well know as well Fernando Casanova, Raúl Victoria and why no, myself as well.