Mud Run Guide Contributor, Wesley Kerr, is taking on the SISU Iron for the first time this weekend in Monrovia, California. As part of the challenge, competitors had to complete a media challenge. Several members of MRG have been involved in the event itself. For the media challenge, we asked him to pen his thoughts, expectations, and process heading into the SISU Iron. Below Kerr writes about what he "thinks" will happen this weekend.
If you've done an OCR in Southern California, the chances are that you've seen the Weeple Army, the army of fun. There is another team in Southern California closely related to Weeple Army – the SISU Team, these racers enjoy hardcore events like the Spartan Hurricane Heats, GORUCKs, Death Race and Agoge. Over the past few years, I've gotten to know some of them and always heard about one of their signature events, the IRON. This year, I'm attempting my first IRON. So what is this event and why do people do it?
This year marks the 5th anniversary of the event, and the organizers are making it especially crazy this year. This year it's being held at Camp Trask in Monrovia, California. The event starts at 7 pm Friday evening, April 29th, and runs until Sunday morning. Even though it's billed as a 30-hour event, we've been told not to plan a flight before 6 pm on Sunday.
The IRON is not your conventional ultra-marathon or ultra-OCR where you run as far as you can go on a set course with or without obstacles in a set amount of time. The actual mileage covered has been rumored to be more than 30 miles. At the same time, it's not your classic GORUCK where you succeed and fail as a team. I've been told to think of it like a longer 12 hour Spartan Hurricane Heat but shorter than Death Race, where there are group challenges and individual challenges. They fully expect a majority of participants to not finish the event, either due to dropping out voluntarily or being unable to complete the prescribed work in the given time limit.
Signing up is just the first stage. Once you've registered, you've got tasks and gear lists that you need to complete, even before you get to the start line. One of which being the media challenge, where you reach out to the media about your participation in the 30+ hour endurance event and why. That's why you may have noticed features of our local athletes in the paper recently (yay).
Gear List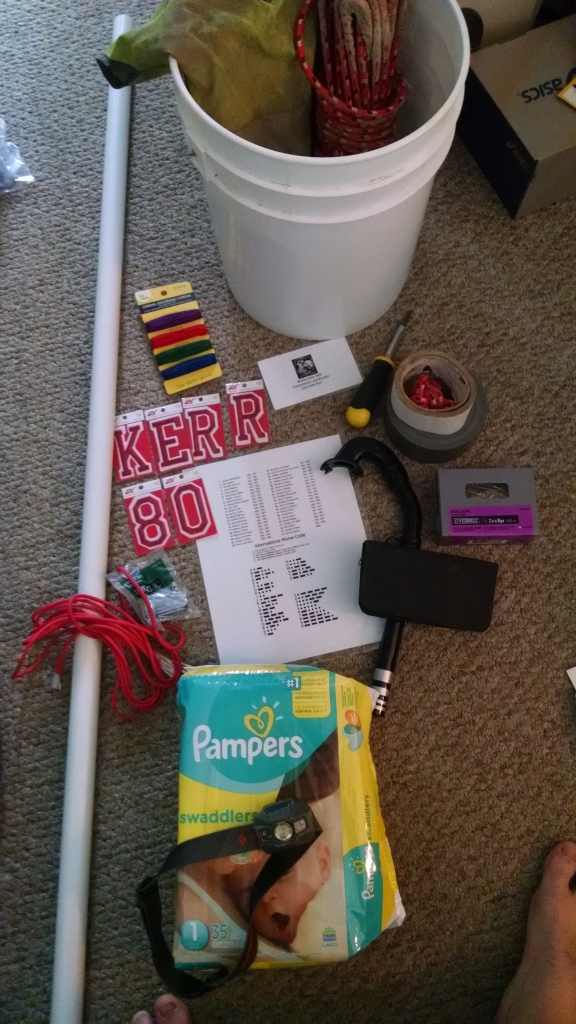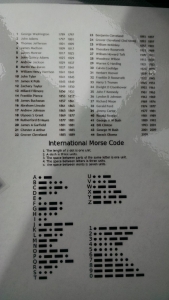 The next step is the gear list that ranges from intuitive to awkward to downright creepy. The intuitive part includes headlamp with extra batteries, glowsticks (visibility), hydration pack, hydration bladder, pen, waiver, and a fluorescent work vest with your name on it.
The items that make you go "hmmm" include an axe, saw, 5-gallon bucket, sewing kit, snorkel (mask optional), Paracord Woggle, Neckerchief, money, jewelry cording, 1lb of GOLD screws, Morse code decryption sheet, and a list of the US Presidents. These items are either random and won't be used, or they will be featured as part of a task that must be completed during the event. For example, it's totally feasible to expect to need to cut some wood from a longer log and chop wood. The snorkel likely is for some full submersion time in the friendly lake that will suck all heat out of your body at midnight. The GOLD screws must be for something… right? They do have to be GOLD.
The prime downright creepy gear items include a PVC archer's bow and a baby doll that makes a sound. The PVC archer's bow needs to be constructed before arrival, and I assume that the organizers are going to provide arrows, or we'll have to fashion them ourselves (see saw and axe above). The baby doll is just creepy.
For what goes on during the race, the only thing I know is based on the recap and preview videos from last year. I expect lots of sleep deprivation, plyometric exercises, and to be pushed to the limit of my endurance. As an ultra-OCR athlete, the limit of my endurance is quite far out there.
2015 SISU IRON VIDEO RECAP
As a finisher, one can hope to earn a special, metal railroad spike and a dog tag to mark your accomplishment. The finishers vote for the Iron Man and Iron Woman that raced "with the most honor, were the most inspiring and exhibited strong signs of SISU." There's also the "Squirrel Award" given to one participant from the staff that ran a particularly strong race.
By this point, you're thinking that this race sounds insane, unpredictable, and there aren't even podium prizes for it. Why would someone pay money for this?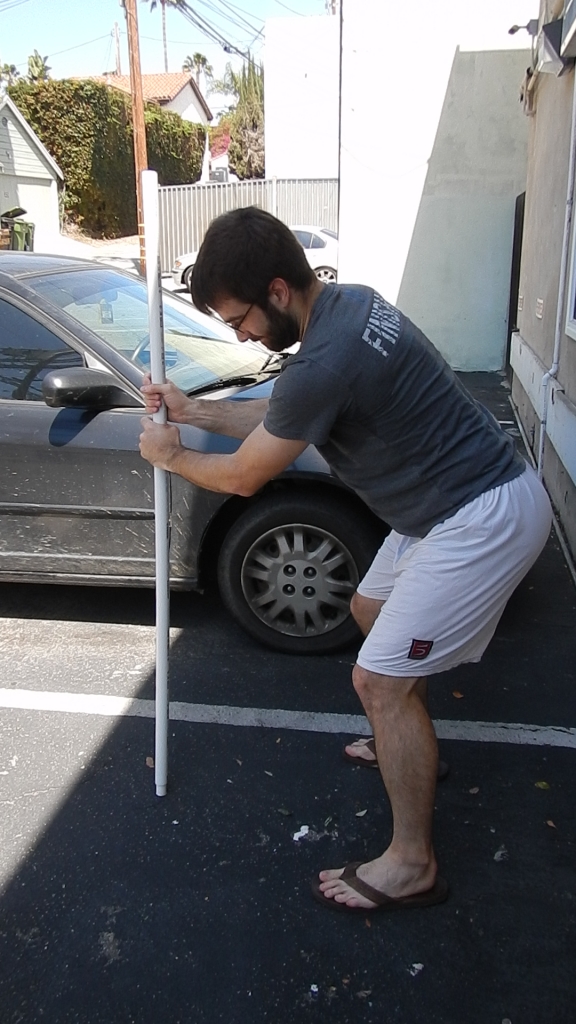 The answer is pretty simple: we want to put ourselves in insane, unpredictable and challenging circumstances. We want to see how we will problem solve and push ourselves mentally and physically to overcome whatever it presented to us. It's not about being the best runner, the best OCR athlete or the best heavy rucker. It's about varied challenges and building mental grit.
My reasons for doing this event are numerous. My goal for this year is to do 80+ miles at World's Toughest Mudder, a 24-hour obstacle course race. We're currently 7-months out from that event, so I'm looking for practice at 24+ hour endurance events, including cold-tolerance, but without needing to stress my joints by running a huge number of miles. (I've got a 100 miler on my schedule in July for that part.) WTM changed my life back in 2012 because it showed me what I could do when I push myself as far as I can go, and the person that I became in those situations. I enjoy events that give me varied challenges and force me to find skills that I didn't know that I had. The IRON is exactly that type of event for me. Also, as I've made friends with some SISU team members, I've learned of the legend of the IRON. They've been encouraging me to do it for a while, so I've finally relented.
For those of you that are looking for something different, and maybe have gotten tired of set courses with well-known challenges, you should consider the IRON next year (registration is full this year). It's a great way to meet people in the sport, and present an alternative to our regularly scheduled programming in a positive way.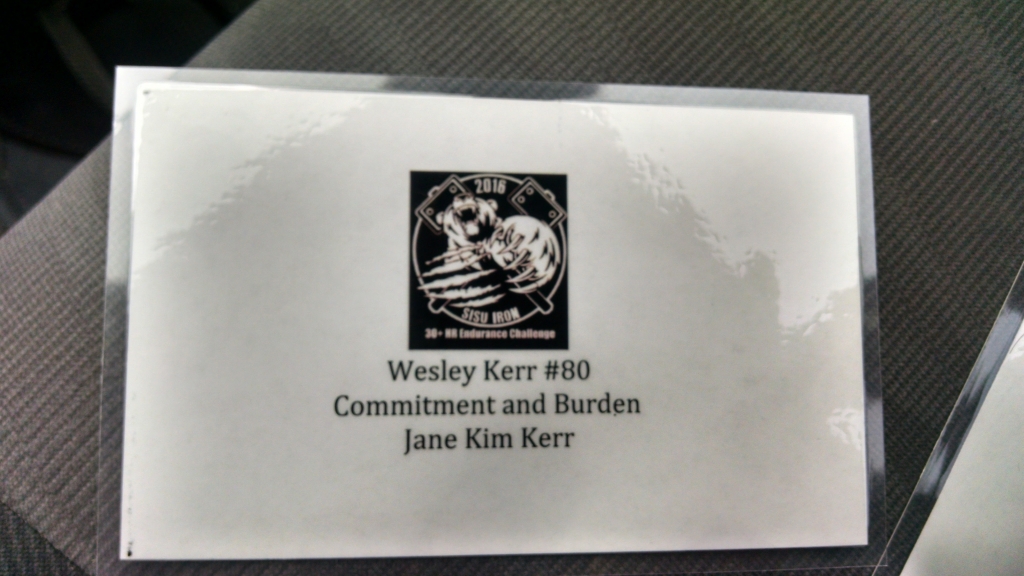 ---
Editor's Note: Kerr takes on the SISU Iron this weekend. We wish him the best of luck on this challenge.