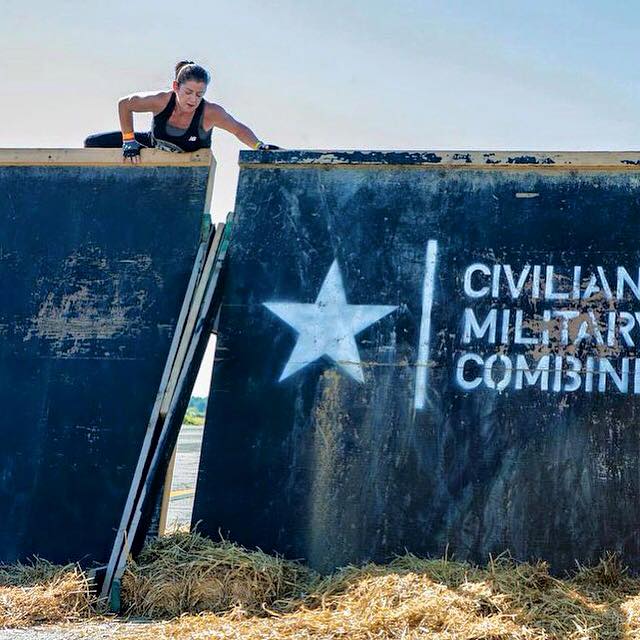 Civilian Military Combine the first of the hybrid events in obstacle course racing announced today the second venue for revamped 2016 race schedule. The second event as part of the company relaunch will be held at the Pepsi Amphitheater at Fort Tuthill in Flagstaff, Arizona on October 1st. Civilian Military Combine combines both functional fitness as well as obstacle racing to create a truly unique two-part event to challenge athletes on multiple levels.
For years, the organization was highly reviewed and currently spent the last year revamping the brand for the relaunch in September 2016 with well known OCR Race Director, Garfield Griffiths at the helm as VP of Event Operations.  Tickets for the October 1st event in Flagstaff go on sale today. The full announcement is below.
---
Civilian Military Combine LLC (CMC) announced the second location of its 2016 obstacle race series at the Pepsi Amphitheater at Fort Tuthill in Flagstaff, Arizona on October 1st. The first event is September 10, 2016, at the Ft. Hamilton Army Base in Brooklyn, NY.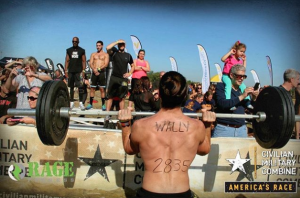 CMC stands apart from the other obstacle course races in the market as the authentic "hybrid" obstacle course race that exclusively starts with a WOD strength training AMRAP timed component – The PIT™ – followed by a 4-5 mile race with 25+ military grade obstacles. The PIT™ is designed to be the great equalizer between power athletes and endurance runners to determine the best overall conditioned athlete.
This year, CMC introduces exciting new elements to the series including obstacles such as The Irish Table, Spin City, Ranger Ropes and The Flying Monkey (as seen on American Ninja Warrior); CMCPRO heats with cash prizes; and CMCKIDS where kids can try their very own PIT™ experience along with a one-mile obstacle course. CMC is an event for the entire family.
Garfield Griffiths, CMC's VP of Event Operations and one of the country's top obstacle course race producers said
"As part of the CMC relaunch, we have been partnering with special venues that can provide an exceptional experience for our participants. We are very excited to team up with Fort Tuthill to showcase our hybrid event format and to give Arizona its very first taste of The PIT™. CMC offers a unique twist on the standard obstacle race/mud run where being just fast or good at obstacles isn't enough. CMC will test your strength, speed and agility all in one amazing and fun day."
Flagstaff is the destination for all seasons, alive with cultural diversity, natural beauty, history, adventure, and recreation. Located in the heart of the Coconino national forest, it's surrounded by mountains, a desert, and the world's largest Ponderosa Pines. Its 7,000-foot elevation and low humidity provide mild weather conditions throughout most of the year.
CMC will be announcing other special venue events as part of its 2016 program with more planned in 2017 as it grows its nationwide footprint. CMC will also be taking part in the Penn Mutual Collegiate Rugby Championship tailgating events June 4-5 at Academy Fields, adjacent to Talen Energy Stadium in Philadelphia where participants can get a little taste of CMC.
---
Use discount code MRG for $10 off your Civilian Military Combine registration!