While the OCR calendar kept it light for the Memorial Day weekend, knowing many of you would be favoring family time on this Memorial Day Weekend, a couple of our favorites did not want to leave you all in withdrawals and came to save the day, with mud and fun before they let everyone go about their business. Many of you did indulge in other ways, however, be it at home doing a Memorial Day Murph WOD, or hitting the trails doing a ruck in remembrance of those we have lost. It was inspiring to see so many posts from so many people, getting in hard work, while giving tribute to our fallen military family.
Oh, and out in the woods of Vermont, there were a few crazy humans (still unsure about that last part) who decided to do a light 888 kilometers through the intense trails of the green mountains. Seriously. What is wrong with you people?
---
BATTLEFROG CHICAGO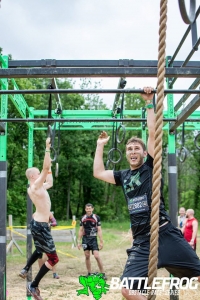 With lingering storm clouds, the participants at BattleFrog Chicago faced yet another weather obstacle this weekend, this time in the guise of heat and humidity. But that did not keep people from coming out and giving it their all as this gorgeous location was too much of a temptation to keep people away.
Baris Canyas was there and could not say enough about the experience and the fantastic use of the local terrain.
"The course was challenging enough for seasoned OCR addicts, while being a fantastic intro to the sport for new runners, since the obstacles offered Novice, Intermediate and Elite options. The course utilized every sort of terrain and we had to deal with it immediately. The woods routes were highly technical trail running shaded by trees. Exposed roots, muddy pits, steep inclines and steep declines were all encountered frequently. The mud was extremely slippery and sticky. The obstacles were standard, welcome BattleFrog fare: walls, Mud Mounds, Tip of the Spear, multiple types of rope climbs, a Jerry Can carry and a Wreck Bag carry rounded out the first half of the dry course. Nothing unique to Chicago, but enough to drain you. At the finish, the Platinum Rig was placed right at the finish line for maximum crowd enjoyment. All in all, it was challenging and gorgeous course. Great job, BattleFrog!"
Pictures Courtesy of BattleFrog
---
TERRAIN MUD RUN COLORADO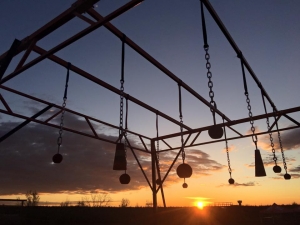 It is pretty hard to go wrong in Denver. Mountains everywhere you look, gorgeous trails, and views within a stone's throw of everything. TERRAIN Mud Run took full advantage of them all at the race this weekend. With beautiful weather and the Colorado Rockies – it was a recipe for a perfect day to play in the mud.
Taking the podium for the 10k event were Victor Quezada, David Mura and Jamie Duff with KK Paul, Cristina Monaco, and Jessica Kidd
In the 5k, we saw Matt Kempson, Rich Leeper, and Jeff Bush joining Jackie Evans, Jennifer Bravo, and Heather Gollnick
Pictures courtesy of Terrain Mud Run
---
INFINITUS – GOSHEN VERMONT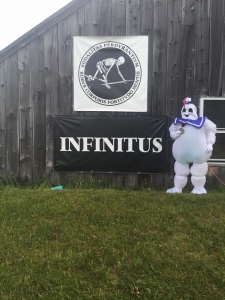 Amongst the beautiful trails of the Green Mountain National Forest, dwells a secret society of total nutjobs. For the second year, people, of their own volition and presumably sound minds to show up and test their absolute limits.
Options start as innocuous as an 8k and offer up increasingly mind-boggling distances/times with their Marathon, 88K, 48-hour, 72-Hour and…the Infamous Infinitus – the 888k.
Yes. I. Said. 888k. (That's 551.778 miles in case you were about to pull out your solar calculator)
With ten days to complete that behemoth, 4 participants clocked in greater than 400 miles, but only one finished. With a results time of 238:30:10 Eric Skocaj came in under the allotted time and crossed the finish with a huge smile. Wow.
For the 88k, the top three finishers were David Goggins, Sarah Keyes, and Josh Fiore and the 8k top three were Ben Zeiger, Greg Tew, and Tim Groyer
All joking aside – you are all completely amazing and HUGE congratulations to everyone who showed up and gave it their all.
Pictures courtesy of The Endurance Society