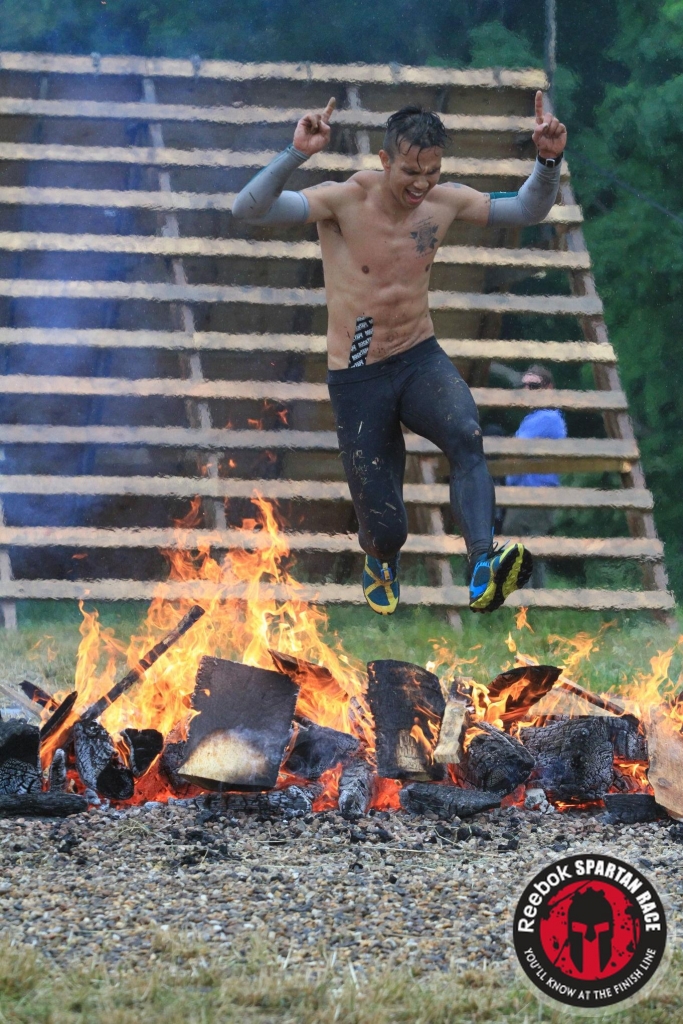 Name
Kiaran McCormack
Age
32
Lives
Gray, ME
Occupation
Exercise physiologist and coach
Favorite race series
Spartan Race
Favorite obstacle
Herc Hoist
Least favorite obstacle
Barbed wire crawl
Ideal race distance
2-4 miles
Favorite previous race venue
2015 Spartan Stadium Race in Dallas. Doing obstacles across the field and finishing in the end zone was amazing.
2016 OCR goals
— 1st in the Spartan Race Stadium Series
— Top-30 in the overall Spartan Race Points Series
— Top-20 finisher for the 3k Short Course at OCRWC
— Hit the Spear throw 99.99% of the time at Spartan Races
Brief bio
I'm originally from Ireland and ran track, played soccer, and Gaelic football back home. I came to the US in 2003 on a Division 1 soccer scholarship and attended the University of Vermont for two years before transferring to the University of Maine. I continued to play soccer and began coaching and personal training. I left New England for good to move to Florida until a scheduling mix-up for MLS camps (who I worked for at the time) brought me back to Massachusetts and then Maine. I then met and eventually married my wife, Deanna, who is also from Maine. I now have a MS in Exercise Science and I'm an ASCM-certified Exercise Physiologist. Deanna and I own and operate Mc-Academy, which is a soccer/fitness training business, and TL2 Fitness, which is an exercise, wellness, and nutrition business. We also purchased www.existup.com, which will go live in a few months. The website's tagline is "Don't just live, exist up," and will have lots of content pertaining to healthy, wellness, exercise, and nutrition.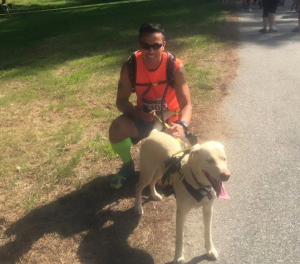 On a personal level, my father, who was one of my biggest inspirations, passed away in January 2015. My Mam, Assun, and sister, Hannah, live in Ireland. Hannah is my best friend and is a sports psychologist, and my Mam is my biggest fan. I enjoy working with kids, watching sports on TV, reading, and binge-watching TV shows. I'm currently hooked on Game of Thrones. I love hanging and running with my lab Turner, who does most of my long and easy runs with me and can run 10 miles without an issue. I really love traveling and hanging out with my family.
Social media
https://www.instagram.com/kiaranocr/
https://www.facebook.com/kiaranmccormackocr/
Why do you compete in OCR?
I always identified myself as a soccer player and continued playing at as high a level until my late 20s. From my late-teens through my 20s, I was always injured and I got sick of being injured. I started to do a lot of cross-training to help prevent injury and really enjoyed it. I did my first obstacle course race in the summer of 2013 because it was something fun to do one weekend with Deanna and some friends. I got hooked pretty quickly and in 2014 did my first Elite races. By 2015, I made the decision to stop playing soccer and focus on OCR.
I love OCR, as it encompasses so many different types of fitness throughout a race: cardiovascular, strength, muscle endurance, along with agility, speed and skill. I do it to model the lifestyle that is possible to my clients and everyone. OCR is a great metaphor for life: we all experience obstacles that we must overcome. They may knock us down but we must figure out a way to be successful and keeping moving forward.
Have you overcome any significant setbacks, such as injury, personal trauma, etc.?
I have had lots of chronic injuries (ankle issues, Achilles tendonitis, hamstring strains, groin strains, myositisosifcation ) that really curtailed my soccer career. This happened from my late-teens for almost the next decade. It seemed like I was constantly injured or rehabbing and I wish I knew then what I know now. I now eat a very anti-inflammatory clean diet. I also meet with a Chiropractor Dr. Caroll Coyle of Chiropractic Family Wellness in Scarborough, ME, and Acupuncture therapist Alexa Gilmore of ATX Acupuncture in South Portland, ME. Going for regular massage and my acquired knowledge of movement mechanics and exercise finally put me at a point where I can train and compete consistently.
My Father passed away in January 2015 and that was one of the hardest things I have had to go through. He and my Mam were my biggest fans, and he would take me to all my practices/trainings, games/meets when I was a kid. The last lucid conversation I had with him he told me to "do what makes you happy." This is what he always told me to do now it's a tattoo across my chest. The night he passed I had to go for a run. I put on my headlamp at about 11pm and went out not really knowing how far or where I would go. I just kept thinking about what he said. OCR was something that had brought a lot of happiness to my life and I made the decision then and there to be the best OCR athlete I could be. I haven't looked back since.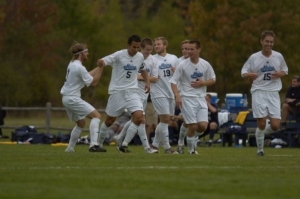 Your athletic career is pretty unique, as you represented your home country of Ireland in track AND played professional soccer. Tell me more about your athletic background and some of the highlights in each sport.
I always remember being fast. This really helped me in soccer and gaelic football. My primary (elementary) school teacher told me one day I should join the local athletics club, Dunker AC. I thought that sounded like fun and with some guided training I went on to establish myself as one of the fastest youth sprinters in Ireland. My first national medal, a bronze in the u12 100m sprint, was one of my favorite highlights. It was only my second year racing and I had promised my teacher I would win an All-Ireland medal that year. The following year I won gold and went on to win gold for 5 more years in a row.
In Gaelic football, I played for my local parish team and we lost in the county (state) final as u18s. It was a great run to the final and on another day we could have won. My secondary (high school) team was good also and in my secondary school career we reached county finals on 2 occasions, unfortunately losing both times. I was also selected to play for the county team, which was one of the highest honors for a youth player. I played for my county, Louth, from u14-u18, although we never had much success.
Although I enjoyed track and gaelic football, my favorite sport was football (or soccer). I played for Dundalk FC youth academy before breaking into the professional team , although I really didn't play much for them. We always had a good youth team and many of my friends went on to play professionally around the world or ended up in the US on soccer scholarships. We had many highlights, however, including beating the then Chilean national champions, Universitat de Catalico academy team, and the Manchester United academy team stand out.
People in the US think (American) football is huge here, but I can only imagine how intense soccer is in Europe. What was it like trying out for some of the top Professional English soccer clubs?
It was an amazing experience but extremely nerve-racking. I watched these clubs on TV, including Man United, Stoke City, Derby County, and Leeds United. It was so cool to pull on their uniforms to train and play in games, and it was amazing in that it gave me confidence that I was a good player. However, it ultimately knocked me down a peg or two when I didn't make it, so I realized I would need to put in many more hours to get to that level. Eventually, my parents told me I had to go to college and that's when I decided coming to the US on a scholarship was an amazing opportunity.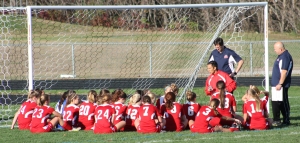 Do you think more elite-level athletes from major sports will cross-over into OCR after their professional career is done?
Yes, especially as the profile of the sport and the prize money increases. Athletes that come from endurance-based sports will excel purely because they have that huge cardiovascular base to build on. Provided they have/can build enough strength to navigate the obstacles successfully, they will excel at OCR.
What went through your mind when you crossed the finish line at your first ever obstacle course race?
That was cool. When's the next one?
What are your biggest strengths and weaknesses in terms of racing and training? How are you working to overcome them?
My biggest strengths are my physical strength, mental grit to embrace the process, and my ability to tolerate pain (working above my anaerobic threshold). I love heavy obstacles, as they even out the playing field for me against some of the faster runners. My sister, Hannah, is a sports psychologist and has helped me with the mental aspect of the sport. I focus on the process rather than the outcome. If I can train well and race well with no penalties, the result takes care of itself. I also can tolerate the "hurt" that comes from exercising at high intensity, specifically above anaerobic threshold. Many of the top elites are better runners than me but I can hang with them purely because I can hurt more than they can (at least that's what I tell myself).
My biggest weakness is my cardiovascular base. Until recently, I had not been running the relatively high mileage or training like an endurance athlete, like all of the top pros. They are just better runners than me. Like anything else, I know there is a long-term process to this and it will take me several years of smart training and competing to get to their level. I've been working with a local running coach Nathan Priest (www.maineiacrunning.com) and his guidance is really setting me on the right path. I also use heart rate to train and recover and it's been pretty cool seeing my progress.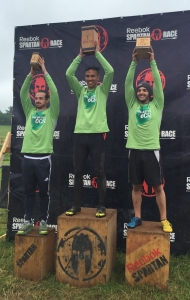 You're a member of the Nor'Easter OCR Pro Team. What are some of your duties as a Pro Team member and what makes this such a great group?
We are a new up-and-coming team that's really starting to dominate the team categories at the races we attend. I believe in 2016 we have been 1st-place team in every race we have had a team at, except for the New Jersey Spartan Beast because we didn't all register under the same team name. We maybe fast but maybe not so smart. Aside from representing and racing for Nor'Easter at a certain amount of races a year, we have to be active on social media, promoting the team and our sponsors, Wheelock Chiropractic, Zensah, 12 wt clothing, custom sleeves, Elevated OCR training. We also help out training at Elevated OCR throughout the season. The goal is ultimately have a club team along with the Pro team and have the Pro team members coach and mentor the club members. There is also the thought that club members could be promoted to the Pro Team if their performances warrant this, which I think is a really cool concept. We all get along really well and Nathan Oriol, our team manager, has done a great job at bringing together such a talented gourd of athletes. He also makes sure the team dynamic is good. Although we all want success we are all very supportive of each other and are really proud when a teammate places highly.
You finished second overall in the 2015 Spartan Stadium Race series. What makes stadium races so special?
I like the red-line high-intensity of the entire race. If you make a mistake, that usually means your chance at the podium is gone.
If you could pick one stadium in the entire world to race in, which would it be?
Croke Park, which is Ireland's national stadium with a capacity of 82,000 people.
What OCR accomplishment are you most proud of?
My first Spartan Race win in Tuxedo last year. It was my second weekend of racing there in a row and my body was beat up. Even going to the venue I wasn't sure if I would race. When I registered and got my number 1027, I was surprised and happy to see it contained my lucky number, 27. I thought, "Well that's a cool sign." I had really wanted my dad to come see me race, but unfortunately his health never allowed it and he passed away in January of that year. I thought to myself, "This one's for you, Dad." I didn't expect to win, but I lead for about 90% of the race and completed it with no burpees. When I jumped over the fire I pointed up to the sky for my dad. Coincidentally, my bag check number at my other Spartan Sprint win this year contained the number 27. I had the same thought and the same winning fire jump, and the races were almost exactly 1 year apart.
Would you like to see more race series continue the trend of offering multiple distances at their championship race, like OCRWC is doing?
Absolutely. If you look at international track, you have athletes who specialize in specific distances. I think it has to happen in order for this sport to continue to grown and eventually become an Olympic sport.
Where do you see yourself in ten years?
Hopefully crushing it in the Master's category of OCR. I hope to say that I represented Ireland at the Olympics for OCR, too. I plan to start coaching OCR athletes, so hopefully I will have coached some future champions. I have my theories on what where to find future champions and how to train them. I want to have a little OCR athlete kiddo of my own, but if they are a soccer stud I'd take that, too. I predict that www.existup.com will be a widely known and respected health and wellness website and managing that will be what I do for a living. I think I will still be coaching soccer, as I just love the sport too much. I hope to have completed my doctorate in exercise science.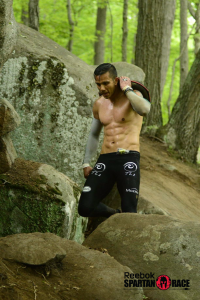 Do you follow any of the elite racers on the pro circuit? If so, who are your favorite racers and rivals?
I really like Brakken Krakker, as he's one of the most humble guys you will ever meet. Although I hate seeing him line up at the stadium races, I'm really happy when he wins (which he typically does). I like Kevin Donoghue because he's the most genuine and sincere pro I know. Plus, for someone his size to be able to climb those highways, man, that's impressive. On the women's side I like Kate Kramer, as she came from a D1 soccer background like me. I also have a little crush on Amelia Boone.
With regards rivals, I like beating my Nor'Easter teammates. I like racing Frankie DiSomma, although he may be untouchable unless he fails and obstacle. Bo Muzikiowski beat me in the stadium series last year so I like beating him, too, although I do like to see these guys all do well.
Give me a fact about yourself that would impress most people?
I have three middle names: Aidan, Frederick, and Oliver.
What's your 15 seconds of fame moment?
A bunch of people in Ireland saw me on TV for a Spartan Race and they all contacted me to let me know. I guess the story goes that a reality TV show was following some guy who came to the US to do a Spartan Race and I happened to be at the starting line with him. I didn't ever see the show and don't know who the guy is. I was also featured in the Spartan Magazine leading up to their World Championships last year, so that was cool.
Do you have any secret talents?
I have juggled a soccer ball 1,000 times on a bet. A girl coach I knew bet me that I couldn't do it, so I did it after two attempts on our break. The first time I got to around the 600 mark, and it took me about 20 minutes to reach the 1,000 mark.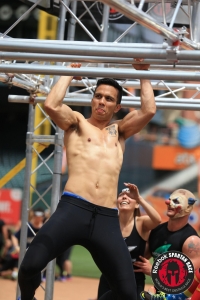 You help design and implement total fitness plans as an exercise physiologist. What are the most important aspects of any diet and exercise program?
It's about long-term consistency and making it a way of life rather than "this is what you are doing now." Eat clean and avoid processed foods. I choose to eat organic and GMO-free as much as possible. With exercise, in particular for athletic performance, understand that there is a process and not every workout has to be hard. Easy should be easy and hard should be really hard. Unfortunately, everything kind of ends up in the middle where people push too much on their easy days or not enough on their hard days.
Have any of your clients achieved a weight loss or fitness goal that made you extra proud to have played a role in their success?
I have had many success stories and I particularly like helping kids to move more efficiently, be faster, and/or be pain free. However, my two favorite success are with two women. The first was a former figure skater who over the years didn't stay active and it got to a point where she couldn't skate without pain or do some of the single leg balances, let alone jumps. She had seen me standing on a stability ball once and asked if I could help her do that and help her with her skating. It took some time but she could stand and balance on a ball and one day came into the gym where I was working and gave me a big hug and started crying and told me how that morning she decided to go to open skate and tried a jump into a single leg balance and did it better than when she was 20 years younger.
The second lady who I really was proud of was a newlywed. She wanted to get in shape so she could be active with her husband and they planned to have kids soon. She lost over 30 lbs over the course of several months and her old clothes no longer fit her. She came to me one day crying saying that her husband was so proud of her that he asked her to remarry her. They had a private ceremony and he bought her a knew dress and paid for knew wedding pictures so she could have these memories of how even more perfect she had become. Both times I stood crying with my clients in the middle of gym entrance with gym goers all staring at us.
Pretend you're a race director for a day. Describe the course (including pre- and post-race festival areas, if you'd like).
I really like how they have set up the current race venue festivals. The music and atmosphere is awesome. They show live video footage on the big screens at stadium races, so some large portable screens doing the same at outdoor races would be cool and appeal to spectators. The biggest change I would make is absolute consistency in weight for all obstacles (sandbags, hoists, buckets etc). Races should not be won or loss due to luck.